A new EU public-private partnership aims to mainstream circular, bio-based systems in Europe. Regions must take a central role in deploying the technology and processes it develops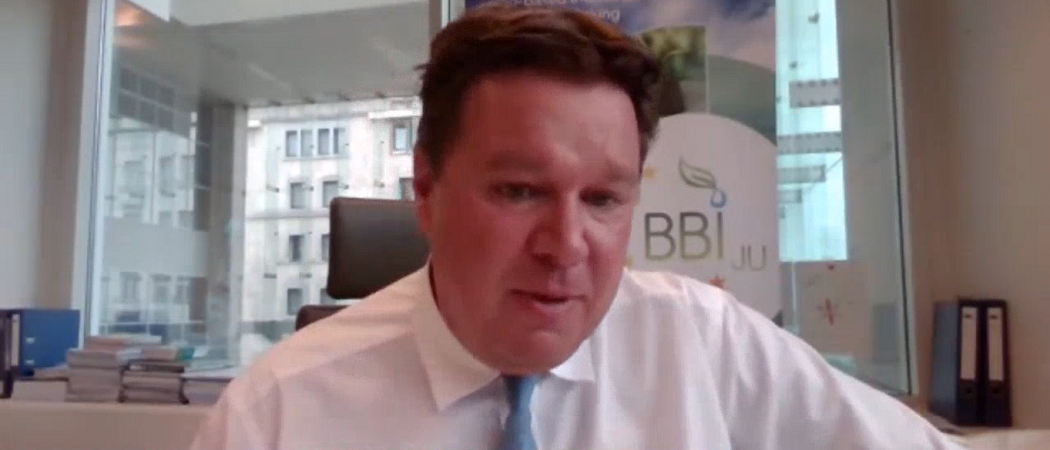 The conference at which this workshop took place was sponsored by ATTRACT, EIT Health, EIT Urban Mobility, Bio-Based Industries Joint Undertaking, and the Innovative Medicines Initiative.
To deliver Europe's green transition from fossil fuel- to bio-based industries, regions must be active and involved in the process, said panellists speaking at a Science|Business workshop on the green European recovery.
"The local dimension is essential," said Catia Bastioli, CEO of bioplastics producer Novamont. "It's important to transform peripheral areas into innovation centres."
Bio-based industries use renewable land and sea resources to produce food, materials and energy. In 2017, they made a total contribution of €750 billion to the European economy.
But although using renewable resources, many of the processes are energy-intensive or use raw materials that must be transported from diverse locations, adding to greenhouse gas emissions and making it difficult to operate at scale.
Now, in common with all other sectors, bioindustries must aim to become carbon neutral by 2050. Work is starting, and one of the key steps on the way is the formation of a new Horizon Europe public-private partnership, Circular Bio-based Europe (CBE).
As the successor to the Horizon 2020 Bio-based Industries joint undertaking, the new partnership will look for ways to turn biomass into products, without contributing to greenhouse gas emissions.  
Developing these processes is only the starting point. To make a difference they must be deployed and replicated at scale. "All the partners are convinced that we need a system in place to accompany the deployment," said Philippe Mengal, executive director of the Bio-based Industries Joint Undertaking (BBI JU).
For Mengal, the key is to create "a coherent system" of tools and instruments where industry can get access to investment.
Dirk Carrez, director of the Bio-based Industries Consortium, the association linking the current and future bio-based industry partnerships, agreed. While the BBI JU public-private partnership model is unique, more is needed to stimulate the deployment of its innovations in Europe. Regions will play a crucial role here, and Carrez believes that the BIC's digital platform connecting companies to the regions will prove vital.  That would allow regional policymakers to describe the value chains they want to create, while companies can set out which areas they would like to invest in.
Such a mechanism could help close the funding gap across Europe, bringing western venture money to bear in developing significant bioresources in the east of Europe. "We have to continue investing in bringing these two parts of Europe together," said Carrez.
For Bastioli, regions need to invest in creating local value chains, rather than focussing on production of one crop or product. Currently, the industry is fragmented, and to become circular, end-to-end integration is needed. The industry "cannot continue with the system of the past," she said.
"Working in silos is thinking of yesterday," agreed Carrez. To create a true circular bio-based economy, different sectors, regions, and small and large companies must all cooperate in setting up local value chains.