The new head of the EU's Plan S scheme, Johan Rooryck, tells Science|Business the ground is starting to shift on open access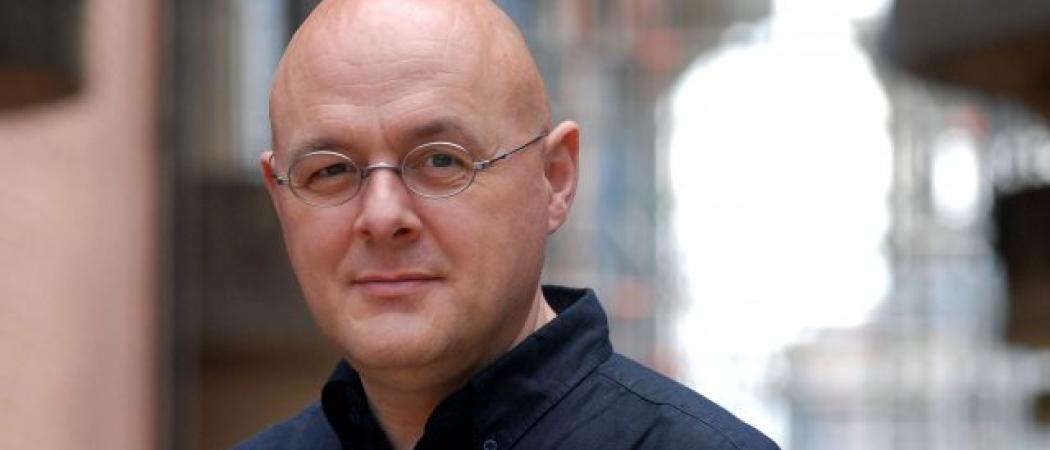 A major push by science funding agencies in Europe to make the research they back freely available at the point of publication is the world's best chance of fundamentally altering scientific publishing, says the new coordinator of Plan S, Johan Rooryck.
Last month the Plan S consortium of funders named Rooryck, professor of French linguistics at Leiden University in the Netherlands, as its new champion, with a brief to promote and develop the plan worldwide.
Currently there are 19 - mostly European - funders involved in Plan S. The initiative represents, "the first time we see policymakers and the main funders pushing in the same direction," said Rooryck.
"We've been talking about open access for 25 years but it never accelerated in the way people wanted," he said.
In common with other backers of open access, Rooryck argues commercial publishers have made excessive profits from scientific research that has been paid for from public money. Most commercial publishers have paywalls erected around the journals they publish, which in effect means public and charitable bodies have to buy access to the outputs of research projects that would not have gone ahead without their grant money.
Under Plan S, funding agencies including UK Research and Innovation, Science Foundation Ireland and the Research Council of Norway, will require any scientist receiving one of their grants to make the resulting papers free to read immediately on publication from 2021.
When the opportunity presented itself to lead Plan S, Rooryck said he had to apply. The coordinating role had previously been held by Robert Kiely, head of open research at the UK medical charity Wellcome Trust.
"This was a unique chance to influence the conversation. It was a very natural fit for me," said Rooryck.
The linguist, who has reduced his responsibilities at Leiden University in order to concentrate on his new role, has been in the open access struggle for years. 
In 2015 he convinced fellow editorial board members of the linguistics journal Lingua — an Elsevier title — to form the open access journal Glossa.
The breakaway move "was a leap in the dark. We were all holding our breaths," he said.
Skip forward four years and Glossa, owned collectively by the research community instead of a publisher, is doing well, Rooryck says. 
"Lingua is publishing less than us, and papers of a very different quality," he said. "We are living proof that subscription journals are not the only model that will give researchers a reputation.
"Prestige can be transported from one journal to another," Rooryck said.
Foreign recruitment
While he acknowledges the 2021 deadline for delivering Plan S is challenging, Rooryck says an initiative of this kind is no good without "a sense of urgency."
Now, one of his core tasks is to pitch the scheme to funding agencies around the world.
International interest has been piqued by the plan. Last December, Chinese officials pledged support, if not firm commitments, and India's chief science adviser followed by saying his country, the third biggest producer of science papers in the world, would sign up.
Support from the US is more lukewarm, and is mainly coming from universities, rather than government agencies.
Approaching foreign funding bodies and building contacts, will take in the next year or so and "needs to be done carefully," Rooryck said. After being appointed to the post three weeks ago, he already has five international trips scheduled in the next few months.
He is looking forward to delving into alternative business models for journals. "One of the things close to my heart is the price transparency of article processing charges," he says.
"There's a long way to go here. Prices vary enormously from one discipline to the next - from a few dollars to several orders of magnitude above that - between disciplines."
But Rooryck says it's too soon to talk about capping journal fees, a proposal in the original Plan S blueprint presented in 2018 by Robert-Jan Smits, then open access envoy at the European Commission, who is now president of Eindhoven University of Technology.
"It's really important to get a much more open discussion on pricing of individual articles. If you service your car, you want an itemised price list. As a client of publishers, likewise, you want to know what you're getting for your money," said Rooryck.
Hard flip
Rooryck knows it will be hard to convert those researchers who are critical of Plan S, viewing the scheme as an attack on academic freedom.
One such, Lynn Kamerlin, a structural biologist at Uppsala University in Sweden, has coordinated a letter signed by over 1,000 scientists criticising Plan S as "too risky for science", "unfair", and "a serious violation of academic freedom".
Supporters of commercial publishing also argue that it has contributed greatly to the development of the peer review system and ensuring the quality of published scientific research.
"The harshest critics of Plan S so far are in disciplines with a financial incentive in keeping the status quo," notes Rooryck. He knows from experience that flipping titles is hard. "You need a four or five year commitment to see it through," he said. "It's not for everyone."
With Glossa, the critical step was convincing his 30-35 editorial staff to follow him out of the door. "When there are one or two people who resist, that's where it stops," he said.
Probably for this reason, successful independent titles are few. "It's only incremental. It is too slow. In four years, we have flipped only six journals," Rooryck said.
But, he promises, the effort is worth it. "It's hard to flip a journal, but once you do, the rest is easy."