A new network brings together 38 institutes to boost participation in EU research. Meanwhile, the first expat scientists are attracted home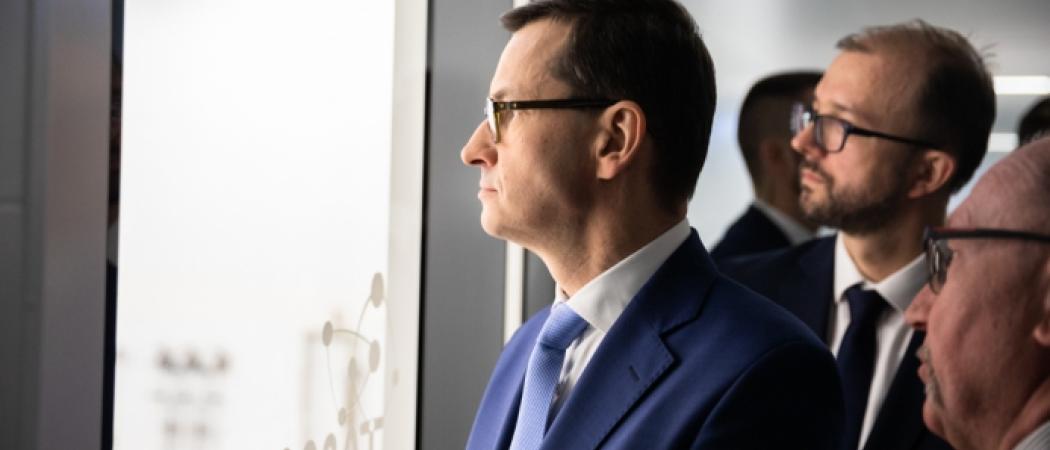 A blend of policy initiatives aims to boost Poland's research and innovation system and increase the country's participation in EU programmes, with the government creating a network of applied research institutes and setting up a dedicated agency to attract home expat researchers, whilst reforming higher education system through a "Constitution for science".
Policy makers in Warsaw hope that the latest element of the research and innovation strategy, involving the reorganisation of 38 applied research institutes under the umbrella of the newly-formed Łukasiewicz Research Network, will strengthen the work of the institutes and boost the country's participation in Horizon Europe.
"It was very clear that [increasing] participation in Horizon 2020 and Horizon Europe is one of the main goals of [the network]," Mateusz Gaczyński, deputy director for innovation and development at the Ministry of Science and Higher Education told Science|Business.
Plans for the string of reforms in research and innovation were set in motion by the government shortly after the 2015 parliamentary elections. Poland is one of the member states which joined the EU after 2004 and is now trying to enter the EU's innovation top league, after being consistently labelled as 'moderate' innovator by the European Commission.
To build the network, the Polish government sought inspiration and advice in Finland, where it talked to the state-owned Technical Research Centre (VTT) to find out how large applied research programmes can boost performance and raise levels of participation in EU funded programmes. The government also looked at the German model of funding applied research through its Fraunhofer institutes.
After launching the network in April, the government is now working to consolidate its governance structure and bring together 38 management cultures and project portfolios which have operated independently for decades.
The reorganisation of applied research comes less than a year after Poland also reformed its higher education system through the Constitution for Science, which gives more autonomy to universities in setting research priorities and simplifies research funding. Again, the goal is to enable universities to become more successful in EU R&D funding programmes and increase their standing on the international stage.
In another initiative, in 2017, the government set up the Polish National Agency for Academic Exchange (NAWA) and created a fund dedicated to convincing expat scientists to come and work in research institutes in their home country. "The idea was to encourage Polish scientists to return back to Poland," Łukasz Wojdyga, director of NAWA told Science|Business.
In 2018, NAWA financed 22 such researchers and it opened another call in March this year, with plans to support an additional 25 researchers. In addition to attractive monthly salaries, returning scientists will receive money to cover the cost of resettlement, preparing their labs and setting up research groups. After they are settled, researchers are encouraged to start applying for national and EU grants. "We encourage them to come back and work for sake of our country," said Wojdyga.
Will it work?
Obviously, it is too soon to tell whether all these efforts will pay off, but government officials are optimistic. When asked whether the reforms will help Poland reduce the gap between itself and richer countries in western Europe, Gaczyński said "Yes, definitely!"  
He argues the previously siloed structure of research in the country made it difficult for Polish institutes to forge lasting collaborations with large research networks in Europe. With one structure and one set of rules "cooperation will be easier," he said.
Janusz Bujnicki, head of the bioinformatics lab at the International Institute of Molecular and Cell Biology in Warsaw and member of the European Commission's high-level group of science advisers, thinks it is better that the work of research institutes is under a single roof. But he said, "It remains to be seen if the new rules of evaluation and funding of these institutes will actually stimulate them to be better from the R&D perspective."
Four months after the launch of the Łukasiewicz Research network, Gaczyński says a lot of work still lies ahead. The focus currently is on creating centres of competence in various fields, from materials science to energy, while the management of the network is cooperating closely with Finland's VTT and Germany's Fraunhofer, and the three organisations are working on various proposals for joint funding calls.
The network has also started collaborations with institutes at the Polish Academy of Sciences in projects where it needs competences in basic science.
Hear out the stakeholders
Similar attempts to reform research and innovation have not been received with enthusiasm in other countries in the region. The Hungarian government has been heavily criticised for forcing the Hungarian Academy of Sciences to transfer its research institutes to the oversight of a government-controlled body. Critics, who see the law as a further move by the government to limit academic freedom, decried the lack of proper consultations ahead of the change.
In the case of Poland, Gaczyński said the Polish government avoided similar backlash by engaging in a thorough consultation process with research institutes and entrepreneurs to figure out how best to shape the new system. "Every reform should be debated with stakeholders," he said.