The working relationship with the European Research Council's star appointment was difficult from the off, but few imagined it would unravel so quickly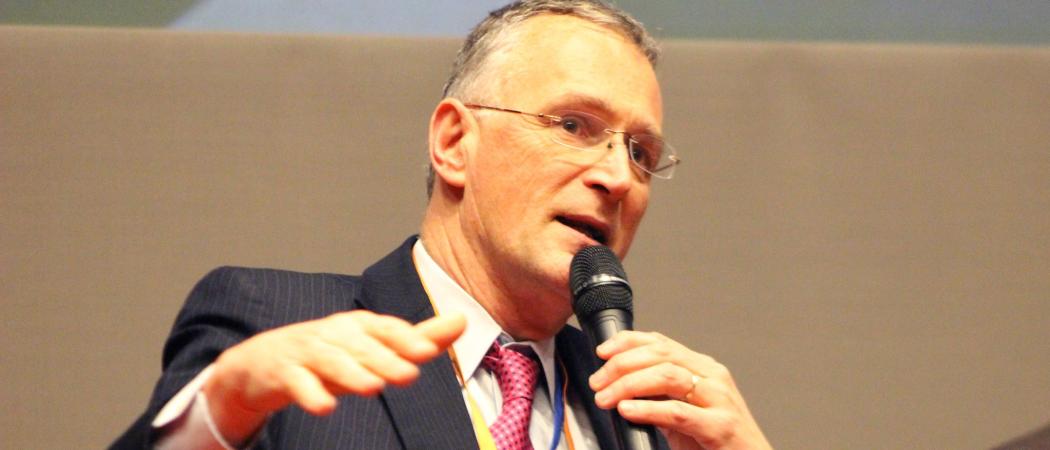 The European Commission chose Mauro Ferrari as president of the European Research Council (ERC) on the back of his pioneering research career, but also because he provided a fresh pair of eyes; someone to come in and challenge the system. With Ferrari, they got more than they bargained for.
The bombshell landed late on Tuesday, with the Italian-American scientist firing off an angry resignation note to the Financial Times, only three months after taking up the job.
In the face of "a tragedy of possibly unprecedented proportions" Ferrari claimed he had tried and failed to convince EU officials to establish a special research programme directed at combating the COVID-19 pandemic that has barrelled through Europe and the world.  
"The proposal was rejected unanimously by the governing body of the ERC, without even considering what shape or form it may take," Ferrari said. "I am afraid that I have seen enough of both the governance of science, and the political operations at the European Union." He was due to serve a four term, but he said, the coronavirus crisis has "completely changed my views."
Ferrari's stinging parting shot landed hard. Commission officials, although aware things had been going south with Ferrari for a while, had been caught out.
But they moved swiftly, with a statement on Wednesday from the 19-member ERC scientific council that put the boot in.
"During his three-month term in office, Professor Ferrari displayed a complete lack of appreciation for the raison-d'être of the ERC to support excellent frontier science, designed and implemented by the best researchers in Europe, the council said.
He may have announced his resignation on Tuesday, but all 19 members of the scientific council "individually and unanimously" requested that Ferrari resign already on March 27, the statement said.
The mismatch in expectations is exposed, with the council accusing Ferrari of going behind its back. He ran "several personal initiatives within the commission, without consulting or tapping into the collective knowledge of the scientific council, and instead using his position to promote his own ideas," the statement says.
The terms of Ferrari's contract allowed him to spend 20 per cent of his time pursuing his own activities, but the council said he had given himself far too much latitude. "Professor Ferrari was involved in multiple external enterprises, some academic and some commercial, which took a lot of his time and effort and appeared on several occasions to take precedence over his commitment to ERC."
Condemnation of Ferrari's behaviour quickly followed from scientists. "He was not the chief scientist of Europe. He was not here to solve all of Europe's problems. His job was to chair the scientific council and oversee its collective decision," said Jean Chambaz, president of the Sorbonne University.
Christian Ehler, German member of the European Parliament, called Ferrari's tenure, "A four-month glorious misunderstanding, from a brilliant scientist and entrepreneur, about what it takes to do the job of ERC president."
Boiling for a while
The scientific council, made up of such luminaries as Nobel-Prize winner Ben Feringa and director of the European Molecular Biology Laboratory Janet Thornton, realised early on that Ferrari would be difficult to work with.
"This week was the last drop – the whole thing had been boiling for a while; before COVID. The chemistry did not work and he spent too little time on ERC matters," said a source close to council members.
Accusations against Ferrari accumulated over his short tenure. Emails not answered in timely fashion was one cited irritation. His time spent in the US was another.
"He wasn't present [for the start of the COVID crisis] – he was in the US," said Ehler. "When he got back to Europe, he realised most of the first-hand decisions had been made. He wanted to do something impressive, but the ERC had already been part of measures we had taken; already integrated into the COVID plan."
While ERC president, Ferrari – who is credited as a founding father of nanomedicine - also kept his positions as affiliate professor in pharmaceutical science at the University of Washington and as a member of the board of the US biotech company, Arrowhead Pharmaceuticals. He was still in receipt of payment for his work at Arrowhead, though the commission approved this before he joined the ERC.
Ferrari is in the US now, to fight Covid-19 "on the front line," he says.
The two weeks following the scientific council's request for Ferrari's resignation was a period of negotiation, with commission officials looking for a gentle, face-saving way for him to go. 
"This true story of events is less rewarding for him," said another source close to the funder. "If you want to move complex systems, you need to start by recognising that they are complex. I'm not sure Mauro paid enough attention to what had been achieved at the ERC."
Some have suspected Ferrari was the wrong man for a while and became even more convinced in recent weeks. Faith, in the end, was lost with remarkable speed. The pandemic, and the pressure on Brussels to react, widened the fault lines.
"It's tragic," said Helga Nowotny, who was president of the ERC from 2010 to 2013. "He thought his role was like that of chair of a board. He wanted to bring some of the entrepreneurial spirit of the US but he failed to understand what the EU and ERC is all about."
You're not the Messiah
The early signs on Wednesday suggested sympathy resided more with Brussels than Ferrari.
Ferrari's exit was an act of "epic-scale flouncing", says James Wilsdon, professor of research policy at Sheffield University. "Reading between the lines…He seems to misunderstand the structures of EU research funding, and ERC's role," Wilsdon wrote on Twitter.
Wilsdon added, "I'm sure there's scope for more EU coordination on [Covid-19] R&D (same applies at national level in most countries!) but hard to look at responses to date [and] not see Ferrari's criticisms as misplaced, attempted distraction, or sour grapes at a failed power-grab."
In the end, Ferrari over-interpreted his role, Chambaz said. "We don't need messiahs, not even at Easter."
"Mauro did not understand well the meaning of the ERC," said Chambaz. "He wanted to transform it into the 'NIH for coronavirus'."
Ferrari was arguing for the ERC to adopt a hands-on, emergency initiative for COVID-19 and said he had worked directly with commission president Ursula von der Leyen to develop a plan. However, he complains his direct involvement with von der Leyen "created an internal political thunderstorm" and once it went to the different parts of the commission he believes it "disintegrated upon impact". The commission says that von der Leyen did not go to Ferrari for advice.
That the world is facing a dire health crisis isn't sufficient argument for uprooting a funder that's working well, Chambaz argues.
"There's a pandemic but there will also be an economic crisis and a sustainable development crisis coming towards us. We need lots of solutions, and we increase our chances by letting the ERC be creative, independent and bottom-up."
Officials in Brussels argue that they have also mounted a fight against COVID-19 on the scale Ferrari called for, with up to €137.5 million in funding for R&D projects working on diagnostics, treatments and vaccines and another €164 million for start-ups and SMEs with innovative solutions to tackle the outbreak. More than 50 ERC projects are also involved in fighting the pandemic.
Early promise
Before taking up his ERC post, Ferrari had spent the past 20 years of his professional life in the US. He returned to Europe with little experience of the commission or the day-to-day in Brussels.
His background and communication skills put him out in front of other candidates vying for the ERC job. He started his career at the MD Anderson Cancer Center and the University of Texas Health Science Center in Houston, where he chaired the department of nanomedicine and biomedical engineering. In 2010, he became president and chief executive of the Houston Methodist Research Institute. He also had experience creating a major national programme for nanotechnology in cancer for the US National Cancer Institute in the early 2000s.
Outwardly, the signs were of a man embracing his opportunity at the top of Europe's premier funding agency.
At his first staff meeting at the ERC, Ferrari introduced himself by singing the iconic song by Louis Armstrong, "What a wonderful world" to underline his message that the opportunities for science and the agency are bright. Speaking at a Science|Business conference in early February, Ferrari held the audience rapt with stories about jazz, – he's a keen saxophonist – basketball, and how everyone needed to take more risks.
But where some saw a welcome splash of colour in grey Brussels – a city Ferrari said turned out to be a world entirely different from what he had envisioned – others saw someone without an eye fixed firmly on the job at hand.
Even before COVID-19 blew the relationship up, Ferrari was proposing things that were "completely out of touch with the way the ERC operated", a source close to the ERC said.
He also drew criticism for not engaging more with the European scientific milieu. "He had a lot of reservation when it came to talking with panel chairs," the source said, referring to the people who evaluate grant applications. "But they are the ERC's main stakeholders. We need to get the very best people there so we should give them a lot of consideration."
Ferrari has "an abundance of charisma, he's idealistic, but he's also ultimately naïve," an ERC insider said. "If you don't spend enough time answering emails or talking to people, and getting into the nitty gritty of the way the organisation works, people lose patience."
Nowotny calls him, "An ambitious man who failed to find his role in Brussels. He is driven by an admirable impulse to save the world. But it's a collective effort."
The commission said it was grateful for Ferrari's "personal investment" and wished him well for the future.
While the search begins for a successor, it is expected one of three ERC vice-presidents will step up as interim boss. The need to fill the role grows more pressing, as scrutiny on the EU's handling of COVID-19 builds.