As election count drags on, analysts warn that clean energy plans will face stiff opposition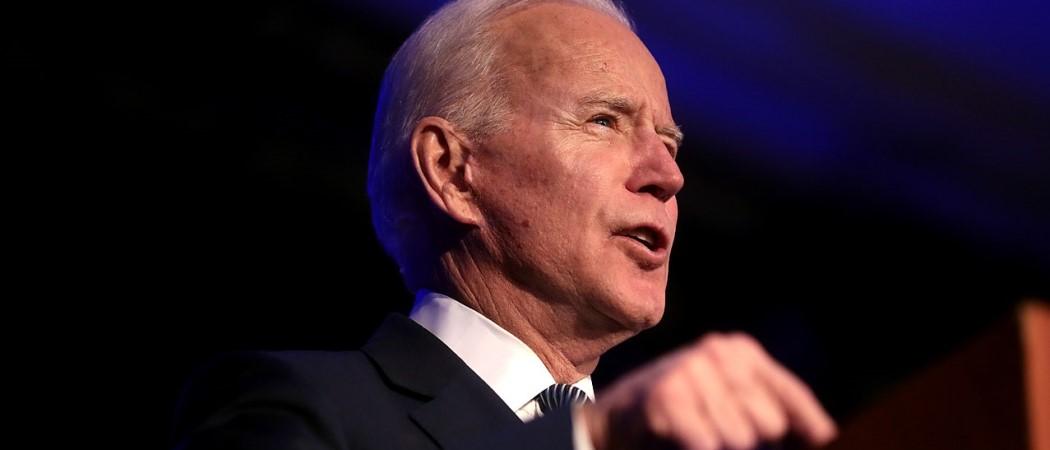 The Democrats' failure to sweep to victory in the Senate election means it will be much harder to get bold climate change policy passed in the coming years, researchers and analysts said on Thursday.
While the result of the presidential election is still in the balance, with a slow count ongoing in several key states, it's already possible to see that even if he wins the White House Joe Biden's promised root-and-branch overhaul of the American energy system faces profound challenges in the reshaped political terrain. The Democratic candidate, who is leading in a tight election count, has pledged $2 trillion in climate spending in a 'Green New Deal' intended to drag the country out of its pandemic recession.
What could the US election mean for science? See our earlier, pre-vote analysis here.
"The odds of big climate legislation have dropped a lot," said David Victor, professor of international relations at the School of Global Policy and Strategy at UC San Diego. On Wednesday the market came to a similar conclusion, with US oil and gas stocks gaining while those of renewable energy producers fell.
For Democrats, the future of their clean energy revolution is predicated on a series of dominoes falling in the right direction: keeping the House, flipping the Senate and defeating president Donald Trump.
While many now back Biden to get into the White House, his party faces tough odds in picking up the seats it needs to gain a majority in the Senate. Republicans this week were not only confident of recapturing the upper legislative house, but also of making a considerable dent in the size of the Democrats' majority in the lower chamber, the House.
Some level of bipartisan cooperation is usually needed to get anything done in Washington. But given the bitter divide among legislators over climate change, even if elected president Biden will find himself threading the needle between trying to win the confidence of climate activists - while not alienating more moderate voters. If Biden's victory turns out to be small, it would force the Democrat along a more moderate energy path.
With a record-breaking turnout of voters, the election did not see the strong rejection of Trump – who is a climate sceptic – that many scientists had hoped for. To complicate things further, the president has already falsely claimed victory in the election and threatened to fight the results state-by-state in court.
It was "much tighter than a lot of people expected; much less of a repudiation of Trump and perhaps barely a repudiation at all," said Victor. "So that's a bad signal to the world and a reminder that the country is divided. 
"Assuming Biden wins, the big story will be lack of a reliable working majority—perhaps no majority at all—in the Senate," Victor added.
"It is clearly not the result many of us were hoping to see," agreed Venkatramani Balaji, a climate researcher with a dual position at Princeton University and the Institut Pierre-Simon Laplace in Paris.
"As far as the Green New Deal, the battle will now move to the states and municipalities, since the federal government looks like it will be unable to come to agreement on any meaningful action," he said.
Biden wants to create millions of new jobs by re-shaping the auto industry for low-emission vehicles, building greener infrastructure, constructing 1.5 million new sustainable housing units, and cleaning up pollution from oil and gas wells and coal mining sites.
He has pledged to create a new government research agency focused solely on addressing climate change, as well as 500,000 new electric vehicle charging stations and tax breaks for carbon capture technology. Biden has also said he would take the US back into the global Paris climate accord, which the country formally left on Wednesday.
"This election was the result that maximised uncertainty, so I don't know what this means for climate legislation," said Andrew Dessler, professor of atmospheric sciences at Texas A&M University. "If Biden wins and the Senate stays in Republican hands, then the best for climate aid would be to bury it in a stimulus bill."
It's likely that a new president will attempt to pass another large coronavirus recovery package, but there's no guarantee it will win Congressional backing. "It's not clear that Republicans would support more stimulus since they baulked [at this] before the election, and that was with a Republican President," Dessler added.
No sunny future
Analysts, then, were quick to dispel the idea of a sunny legislative future in which the two parties work on clean energy policy in harmony.
In the view of Thomas Pyle, president of the Institute for Energy Research, an organisation that supports the use of fossil fuels, the Democrats had a "disastrous performance" in the election.
"Republicans will most certainly hold the Senate, and in the House, Republicans narrowed the gap and both incumbents and candidates who embraced our hard-won energy independence were victorious," he said. 
Pyle said if elected president Biden would face stiff resistance to a climate policy that is unpopular among those parts of the US electorate that are dependent on oil and gas for jobs.
"One thing is for certain: if Joe Biden shuffles into the White House, he will do so lacking any kind of mandate to make energy more expensive, restrict the use of our domestic natural resources, ban fracking on federal lands, or impose a carbon tax or other restrictive carbon policies on the American public," Pyle said.
However, even if the path through Congress looks trickier, there's another weapon available to the White House holder: the executive order, which allows presidents to bypass legislators and set their own policy.
"Because he will face a divided Congress, regulatory actions to limit US emissions through executive order are likely to represent Biden's biggest domestic climate opportunities, although some of these may be subject to legal challenge," said Paul Bledsoe, a former climate staff member in Bill Clinton's White House.   
"Biden should use executive orders to pursue parts of his climate agenda," agreed Jeff Colgan, director of the Climate Solutions Lab at Brown University.
Trump has regularly used these orders to pursue his goals, which included removing obstacles for oil drilling and weakening environmental oversight.
For environmental orders Biden could take, Colgan suggests using military funding to decarbonise the electricity grid and requiring public companies to disclose climate risks and emissions from their operations.
Au revoir, Paris Agreement
Should Biden be confirmed as the next US president, he has promised to take the country back into the global Paris climate accord.
After a three-year delay, the US became the first nation in the world on Wednesday to formally withdraw from the agreement. Trump announced the move in 2017, but UN regulations meant that his decision only took effect the day after the election.
Analysts and campaigners said the departure dealt a blow to the battle to curb emissions.
"We are now the only nation to sit on the sidelines in the global effort to prevent catastrophic warming," said a statement by We are still in, a coalition of mayors, CEOs and other groups across America.
Trump had argued that the Paris agreement disadvantaged the US to the benefit of other countries, leaving taxpayers to absorb the costs of the clean transition and workers to suffer job losses and factory closures.
"The US departure is a tragedy that highlights the fossil fuel industry's obscene power over our political institutions," said Jean Su, energy justice director with the Centre for Biological Diversity Action Fund in Washington DC.
Su hopes a Biden victory would see the US re-join the international agreement. "But that has to be just the first step in a bold new US approach. Because Trump spent four years doing everything possible to promote fossil fuels and block solutions, the new administration must move quickly to drive down climate pollution and blaze a trail away from oil and gas extraction," she said.
Campaigners said individual US states could still achieve a lot on their own on climate change without federal government support.
"The state and the city progress towards renewable energy in the US has proven that no matter what the president says, they still have the power to turn things around on a more local level," said Olha Boiko, coordinator of the Climate Action Network in the region of Eastern Europe, Caucasus and Central Asia.
Others downplayed the risk that the US departure would destabilise the Paris deal.
"I think the formal withdrawal is largely symbolic and won't make a huge impact on emissions since the agreement was non-binding," said Paul Behrens, assistant professor on environment at Leiden University. "Much of the progress on curbing emissions in the last few years was made at the state level and some of this progress is significant. This state-lead progress is not going to stop."
"The US withdrawal may encourage others to take their self-declared targets less seriously, but I'm not so sure. US leadership on climate has been practically non-existent, if not actively damaging, for four years already and it hasn't stopped other countries taking their Paris targets seriously over that time," Behrens said.