Ambassadors vote through negotiating mandate to extend strategic €500M research programme, as MEPs get progress report on Spain's term at the head of the EU Council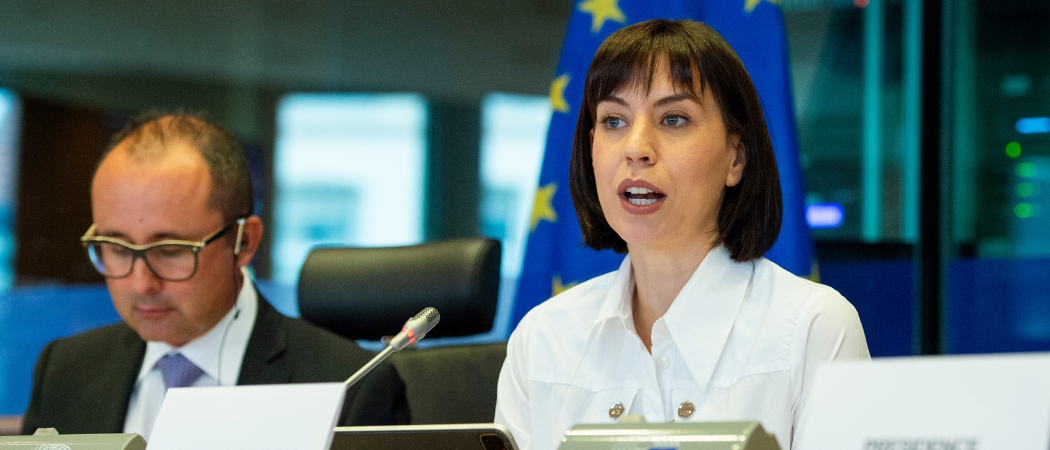 With the Spanish presidency at the halfway point, it is poised to enter negotiations with the European Parliament on an extension and increased budget for the EU Partnership for Research and Innovation in the Mediterranean Area (PRIMA).
Securing an extension and increased funding for PRIMA was one of the Spanish presidency's big aims and with the mandate set they hope to conclude negotiations before their six month stint ends on 31 December.
Continuing PRIMA is seen as strategically important, with the partnership playing a key role in improving water management and developing sustainable agri-food value chains in the Mediterranean. PRIMA is also looked to as a key science diplomacy tool in the region.
"Our destiny in Europe is linked to what happens in Africa, so we need to work together to deal with joint social issues," said Diana Morant, Spain's minister for research and innovation, during her hearing at ITRE, European Parliament's research, energy and technology committee on Tuesday. "We need scientific diplomacy at this point in time," she said
The EU ambassadors voted through the Council's negotiating position on Wednesday, the day after Morant spoke to MEPs. The Parliament needs to agree its position before the file is put on the negotiating table, but the rapporteur Paolo Borchia promised any proposed changes won't be controversial and that PRIMA is not in line for any big amendments as part of the deal to extend it.
PRIMA is viewed as an important file for Spain because the presidency won't see big movements on legislative research files and instead the Spanish are keen to set a strategic direction for future European R&I policy.
Morant's hearing on Tuesday came mid-way in the presidency, rather than when it started on 1 July because the country held snap elections three weeks into its EU term. Parliament granted permission to delay the hearing until September.
Other priorities
While PRIMA took centre stage, MEPs also quizzed Morant on other priorities, from a lack of progress on research careers policy, to confronting her about proposed cuts to the Horizon Europe budget.
Morant reassured MEPs the proposal on research careers put forward by the Commission in July – after  much delay – is moving along and the Council hopes to adopt recommendations in a ministerial meeting on 8 December. "We are already working on it and we hope to fulfil this goal," Morant said.
There are also a number of meetings planned to discuss best practices for improving the security of research careers. Spain has been a frontrunner in bringing more stability to scientists' career pathways since the country adopted targeted legislation last year, Morant noted.
Another priority on which Council conclusions are expected in December, is setting out the role for science in policymaking. "We are looking at conclusions to strengthen the role of research when it comes to EU policies," said Morant.
As always, discussions on inequality between Europe's regions were brought up by the MEPs and Morant said addressing this issue is key to ensuring Europe's strategic autonomy.
Science diplomacy, meanwhile, will be spotlighted in a dedicated summit in December.
Technical changes
Before Morant spoke to ITRE, MEPs held a debate on PRIMA with John Bell, head of healthy planet at the Commission research directorate.
The proposal for PRIMA extends the programme by three years and boosts the EU's contribution to its budget by €105 million. This will be matched by the EU member states that buy into it, bringing the total budget to €704 million.
The top-up also comes with a few technical changes, adapting the legal text to the regulations governing the Horizon Europe research programme. "Continuity is a very important word for all of us here who want to see this effort on water and agriculture in the Mediterranean move forward," Bell told the MEPs.
The Parliament is now negotiating its position and Borchia insisted member states buying into the partnership was one key to success. Even if implemented exclusively in the Mediterranean, "it serves geopolitical priorities that are [in] our collective interests and urgen[t] for the EU as a whole," said Borchia. Problems such as water scarcity and the food insecurity in the Mediterranean region are among the root causes of mass migration to Europe, he noted.
MEPs are keen to see participation in PRIMA extended and interest among member states is growing. Under the new legislation, Bulgaria will become the twelfth EU member to take part in the partnership, alongside eight non-EU countries.
To further strengthen PRIMA, MEPs called for better synergy with other EU research funds, including the Horizon Europe research Mission to save Europe's waters and oceans and the future EIT Water KIC, an EU-backed innovation community focused on water.
Bell said it is important to complete negotiations as soon as possible. If the final adoption of the extension happens after April 2024, it could be difficult to weave the PRIMA partnership into the work programmes for Horizon Europe. That would disrupt continuity, he warned.