A battle over unused money and cuts to research funding are part of the annual 'ritual dance'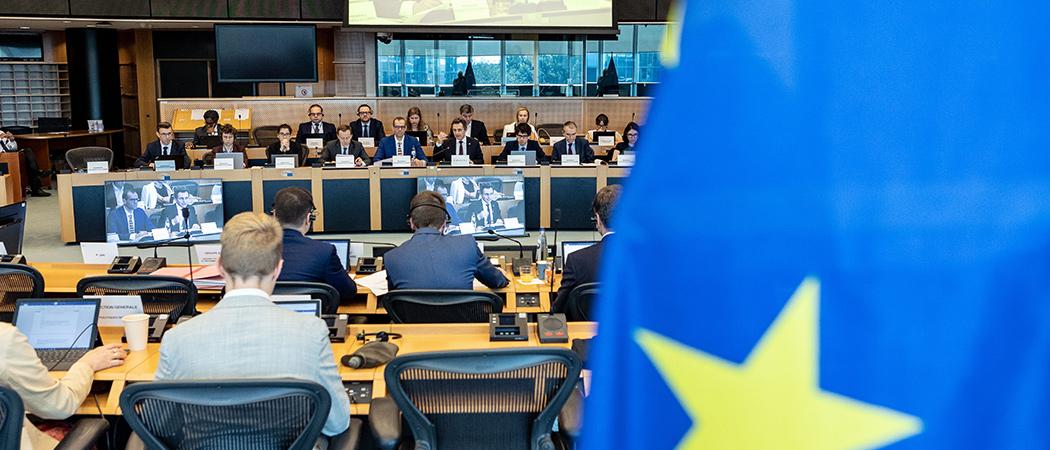 Fresh from the summer holiday, the European Parliament this week decried cuts proposed by member states to next year's Horizon Europe budget, as it braces for the latest fight over EU funding for research and innovation.
"The annual ritual dance starts. The Commission tabled a reasonable draft budget and the Council cut it unreasonably," said Christian Ehler, the energy, research and industry committee's (ITRE) rapporteur for next year's budget. "It's a ritual absurdity."
In June, the Commission proposed that next year the EU spends €12.3 billion on the EU's Horizon Europe research programme, topping it up by an extra €1.8 billion in grants from the EU recovery fund, NextGenerationEU.
Last month, the Council replied to the proposal taking €663 million away from the proposed budget. The amendments foresee the European Research Council losing €122 million, a €33 million cut for Marie Skłodowska-Curie Actions, and a €27 million cut for research infrastructures. The member states also want to withhold €338 million from the EU's new semiconductor partnership, which is at odds with the bloc's ambition to boost microchip production.
While the member states are proposing big cuts to Horizon Europe, the overall EU budget is set to be slashed by €1.6 billion, less than 1% of the budget. Ehler says the Horizon cuts target Europe's strategic priorities. "These are all draconian cuts hidden in a 1% overall cut. These are cuts on the future of Europe," he said.
In the budget committee meeting on Wednesday, MEPs also noted that an argument over so called decommitments is to be expected. Each year, some Horizon Europe money remains unspent, but the Commission and member states hesitate to commit it to research, preferring to create headroom in the EU budget.
Nicolae Ștefănuță, rapporteur for the 2023 budget, said this is not appropriate. "Programmes like Horizon Europe are already oversubscribed. There are very good projects not receiving funding, because we don't have enough money," he told MEPs during the debate.
Like Ștefănuță, ITRE wants to see any unspent money from 2020 and 2021 committed to the 2023 Horizon Europe budget.
ITRE is due to vote through its position on the budget on 3 October, followed by a vote in the budget committee on 10 October, before the Parliament settles on a position and enters negotiations with member states.
"As always, we can just hope it's a ritual undertaking. I've been negotiating that for 15 years, practically on an annual basis. It's nothing less than a scandal, but it needs the entire Parliament to establish the budget lines as always," said Ehler.