Mark Walport, head of national research agency, says government is taking right steps to keep country open to international science talent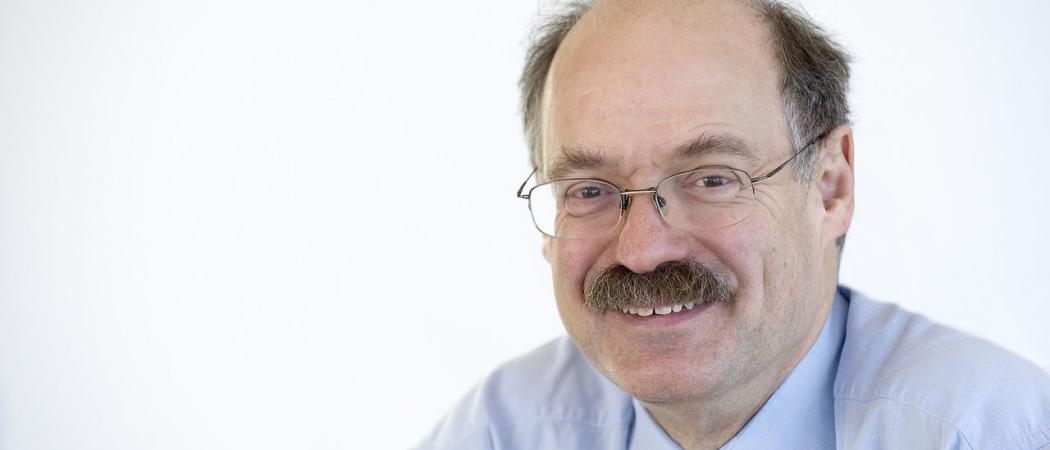 Mark Walport, outgoing head of the main public sector funding body, UK Research and Innovation (UKRI), said he is encouraged by plans to shore up science following the country's stormy split from the EU.
"I'm not a politician but I listen to the announcements [from the government] and I'm optimistic. It would show a lot of hubris to be certain about the future, but I think you can see some very clear evidence they are supportive," Walport said.
Walport, who is due to retire in 2020, once a successor is found, said the UK's main priority now is to "keep a strong international environment." Prime minister Boris Johnson's recent announcement of an uncapped visa scheme for scientists is, "a good way into research in the UK," Walport said.
Though researchers are concerned and angry about a possible closing off from funding opportunities after Brexit, the UK will continue to be among the top performing science countries in the world, according to Walport.
After running the medical research charity Wellcome Trust for ten years, Walport took up the post of UK government chief scientific adviser in 2013. He moved over to become inaugural CEO of UKRI in 2017, and has oversight of some £7 billion in research funding annually.
In a speech at to the Society of Chemical Industry in London on Wednesday, Walport's only quasi-political observation of the night was on the threat of misinformation and populism, and how they are being aided by social media. "I never thought the fundamental values of enlightenment would be challenged," he said. "We [seem to be] in a world now where you pick the opinions you fancy. You're entitled to your own opinions but not your own truths."
Plea for full association
Across town, at the Foundation for Science and Technology, the ex-science UK minister Chris Skidmore made a plea for full association to the EU's next research programme, Horizon Europe, which starts in 2021. 
"Full association into Horizon Europe is essential. We simply cannot risk breaking away our European research partnerships," said Skidmore. "This is of the utmost value to the taxpayer."
As one case in point, UK clinical trials are "reliant" on collaboration in the Horizon programme, Skidmore said. The UK has the third highest number of joint clinical trials with EU countries, and the second highest for rare diseases and paediatric patients.
As ex-minister, Skidmore said he is able to speak "his own mind" on the matter, suggesting he couldn't make the case as strongly while in office.
Skidmore was sacked by Johnson two weeks ago in a government reshuffle. He was replaced by backbench MP Amanda Solloway, whose brief now carries reduced responsibilities.
UK science organisations have spent the last few years scrambling to preserve ties with their European partners, but Brexit has already dented the UK's place in EU research, with a drop off in applications for EU grants and a number of EU27 scientists resigning from posts in the UK. British start-ups have lost access to new equity investments from the small-company funding programme, the European Innovation Council.
Importance of coffee
In his own wide-ranging talk on the future of UK science, Walport said he is heartened by the speed of the world's reaction to the coronavirus outbreak. "The sequencing of the virus in weeks is a dramatic advance on anything that has happened before," he said.
Walport said he doesn't feel threatened by the transformative potential of artificial intelligence. "It's like asking is fire a good thing or a bad thing?"
On growing business opportunities out of labs, Walport credited UK companies as "pretty good at starting things. But we're not good at growing. It's a question of ambition. Too many businesses are sold too early for a quick return," he said.
Walport ended the night by sharing a surprising tip for creating a multi-Nobel-Prize winning research lab: make sure it has a good coffee room.
"The first director of the Francis Crick Institute, Paul Nurse – the thing he insisted on for the building was a good coffee room. The Laboratory of Molecular Biology in Cambridge – 12 Nobel Prizes, what's the secret? It's the coffee room. The newest graduate student can go in and have a coffee with the Nobel Prize winners, who will talk to them as an equal," Walport said.