London won't rejoin the EU's Euratom programme after missing out on too many big fusion construction contracts. It could find a workaround to stay partially involved in ITER, but that will need agreement of the project's founding members – including Russia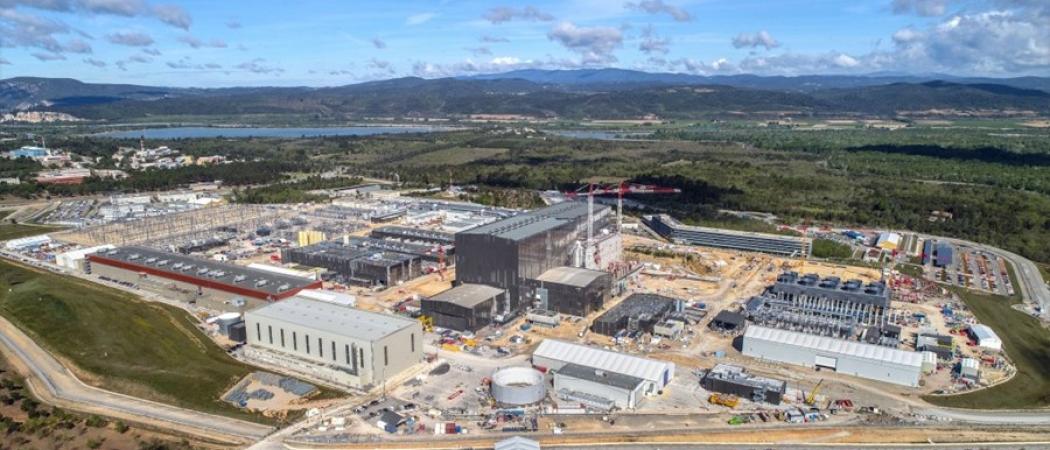 After deciding last week to rejoin the EU's flagship R&D programme, the UK government is now considering what to do about the related fusion-energy project, ITER. But Russia will have to sign off any new form of formal relationship, making the UK's involvement a key test of whether ITER can continue to rise above geopolitical tensions as it has for nearly four decades.
As it announced a deal on Horizon Europe, Downing Street confirmed it will not rejoin Euratom, the EU nuclear research programme which funds Brussels' support for the international ITER experiment, now in construction in the south of France. Instead, the UK government said it will fund domestic fusion development.  
The question is now how much UK involvement ITER could or should be salvaged through other forms of engagement, such as associate membership in the project. The UK fusion industry says it supports the UK government's decision to quit Euratom, but also argues ITER involvement has been key to building industrial capabilities around fusion. A deal struck in 2016 by the Australian Nuclear Science and Technology Organisation (ANSTO) to collaborate with ITER in a few key areas could be a model to follow for the UK, said a spokeswoman for the UK's Atomic Energy Authority.
"There are other collaboration agreements that exist such as ANSTO that could be an option for the UK and ITER, and we are looking into other strategies," she told Science|Business.
But any UK attempt to rejoin ITER as an associate member – Canada and Kazakhstan, like Australia, have signed such cooperation agreements in the past decade – could hardly come at a worse time geopolitically.
The ITER project was set in motion after a 1985 agreement between the US and Soviet Union. Its other founding members are the EU, Japan, China, India and South Korea. After the fall of the Soviet Union in 1991, Russia took its place on the governing ITER council. All these powers will have to agree to the UK associating to the project, just as relations between the West and Russia are at a decades-long low due to Moscow's invasion of Ukraine.
This will test ITER's status as a haven of scientific cooperation even in the trickiest geopolitical times. The project is one of the last remaining threads of official scientific collaboration between the West and Russia, after NATO members severed research ties in the aftermath of the invasion. Still, despite some delays last year, Russia continues delivering components for ITER's construction that it had previously agreed to send.  
"So far, none of the geopolitics has had a strong influence on the project," said Greg De Temmerman, former ITER coordinating scientist from 2014-2020. "It's a political project, but they seem to be able to navigate around that."
Euratom exit
But quite apart from the UK issue, ITER itself has run into huge delays – and for next year, a scheduled EU budget cut. At the core of the project is an attempt to create a giant tokamak, a donut shaped reactor that will contain superheated plasmas that allow self-sustaining fusion reactions to take place, opening the door to a potentially limitless and carbon-free energy source.
Its founding members all contribute different parts of the project – a shining example of global cooperation to ITER's fans, but deeply inefficient project-by-committee to its critics.  
And in the past decade, ITER has faced a new challenge in justifying its budget from the emergence of a wave of private fusion start-ups, most notably in the US. Some now promise to hit key fusion milestones as quickly as ITER, although there is some scepticism they are being realistic.
The UK's decision to quit Euratom was taken "in line with the preferences of the UK fusion sector", a government announcement stressed last week.
UK-based firms have been unable to bid for ITER contracts since 2020, meaning industrial participation has withered. The UK concluded that its industry's "long absence" from ITER "cannot be reversed", the EU explained in a statement last week. Despite exiting Euratom in 2020, UK has managed to stay part of ITER in the meantime through a workaround agreement, but that British participation has been constricted.
"We've been locked out of ITER for three years," said Nick Walkden, UK director of the Fusion Industry Association. "This isn't a sudden loss of something."
"In that time a lot of high value contracts have gone," he explained, some of which UK companies would have had good chances of winning.
Had the UK been able to still bid for ITER contracts despite being formally out of Euratom – as it has done to some extent with Horizon Europe – "the decision might have been very different," said Walkden.
UK alternative
Instead, the UK will invest up to £650 million to 2027 in its own fusion industry, supporting new facilities for fusion fuel, developing skills, and other measures to boost commercialisation of fusion.
But it also stressed that it remained "open to such collaboration including with the EU and ITER".
"International collaboration is key to progress fusion energy development and a continued collaboration would have significant benefits for both sides," confirmed a spokeswoman for the UK's Atomic Energy Authority.
ITER itself also has warm words about continuing to work with the UK.
"While we note that the UK does not intend to engage with Euratom as a whole, the hallmark of fusion R&D has always been international collaboration," said Laban Coblentz, ITER's head of communication. "Therefore we still trust that the UK will retain a strong interest to continue to be engaged in one form or another in the ITER Project."
Associate membership
However, even assuming Russia signed off on an ITER association deal for the UK, there are clear downsides to Britain rejoining – at least compared to its pre-Brexit, full membership.
Now, the UK wouldn't get voting rights, as it would not get a seat on ITER's governing council, explained De Temmerman, currently head of science at the London-based Quadrature Climate Foundation. "You don't have decision power," he explained. "It's a bit more restrictive". Previously, the UK was represented at this level by the EU, due to its membership of Euratom.
What's more, full members of ITER get access to all the project's intellectual property by default, he added, whereas associated countries negotiate it on a project-by-project basis.
And it's unclear exactly what deal the UK could get, as there's no set template for association to ITER. "Each associate membership is negotiated individually, resulting in a cooperation agreement. There is no standard financial contribution or standard structure," explained ITER's Coblentz.
Associate status has typically been more about scientific input to the project, said Walkden, rather than being an industrial partner, although associate membership would still be "really valuable," he stressed.
After the exit from Euratom, the future of ITER staff who have sole British citizenship is also unclear.
Since London's Euratom exit in 2020, UK staff and companies have needed ITER council approval for their contracts to be renewed. This has happened so far, but whether it will continue now that London has formally decided to quit remains up in the air.
"For the present, the ITER Project is not in general concluding new contracts with UK or Swiss citizens and companies," ITER says on its website.
Slow down?
The UK has been a key part of ITER's assembly, contributing to the robotic handling systems that will help maintain the reactor when it is in use.
However, the UK's exit from Euratom isn't expected to have a sudden impact on ITER's project timeline, not least because the country has already been excluded from bidding for contracts since 2020. What's more, most of the components needed for ITER have already been contracted out.
In addition, lots of work was done after the Brexit vote in 2016 to make sure a UK exit wouldn't hit the project, said De Temmerman. "I don't think it's going to be a big problem," he said. "They will basically continue as they are."
As part of the Euoratom exit, the UK will no longer contribute funding to Fusion for Energy, the agency that handles the EU's contribution to ITER. But this has been the case since the beginning of 2020, when the country left Euratom, a spokesman for the agency stressed.
"The decision of the UK not to re-join Euratom, does not have any impact on our financial contribution as the UK has not been contributing to the EU Multi-Annual Framework (2021-2027)," he said.
Public versus private?
The bigger impact of the UK's withdrawal, however, could be to make other governments question whether they should also fund their own private fusion sector rather than ITER.
"There's this growing tension," said De Temmerman, as the private fusion startup scene is now claiming it will create prototype plants at the same time as ITER.
And with ITER currently working out how the pandemic and various issues with components will affect its timeline to operation, "some of the ITER members are getting really nervous about the schedule," he said.
However, both ITER itself and those in private industry push back against this public-private dichotomy.
The project has been crucial in building industrial and manufacturing knowhow that is now feeding the private fusion sector, said the FIA's Walkden. It's been a "firestarter" for the global fusion industry, he said.
Private fusion companies are also facing their own funding challenges as they set out to build prototype plants. Some are "overselling" their timelines to commercial fusion, said De Temmerman.