$1.4B has been raised and 13 fusion start-ups have launched in the past year globally. But the industry now faces a valley of death as it tries to attract fresh money to build nuclear fusion prototypes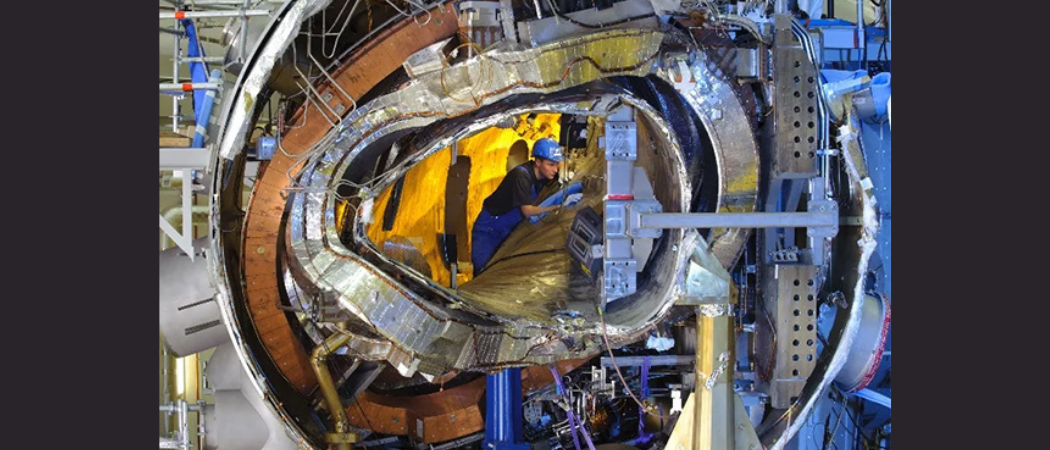 Three new private fusion energy companies have launched in Germany and Sweden this past year, a sign the EU is beginning to close the gap with the US in an industry that has exploded in the past five years.
The EU now hosts six private fusion companies – three in Germany, and one each in Sweden, France and Italy – compared to three last year, according to the latest annual report from the Fusion Industry Association (FIA). Still, the US is still the clear leader with 25.
Since the last survey two new German firms have been founded. Proxima Fusion, based in Munich, has attracted around $8 million to date. Gauss Fusion, based in Hanau and Garching, has raised a similar amount. Sweden saw the launch of Novatron, which has attracted $3.2 million so far. 
Focused Energy, which was founded in 2021 and is headquartered both in Germany and the US, raised $67 million in the last year, in part from the German state of Hess.
"The noticeable thing here is Germany really waking up," said Andrew Holland, chief executive of the FIA.
"These are not just small companies raising a million euros. It's multiple tens of millions, it's serious money," he said. "Anecdotal reports from them suggest that there is a lot of interest from both federal government in Berlin and state government around the country."
Last month, the three German companies – Proxima, Gauss and Focused – announced a partnership to work together on research and to bolster their say in policymaking.
"There is a lot of overlap in the research," said Markus Roth, chief science officer at Focused Energy. All three fusion companies, despite using different techniques, need to create a "first wall" material which can withstand the enormous temperatures involved without degrading, he said.
The trio also want to collaborate to promote more education and training on fusion in Germany. "Very few universities in Germany teach courses on fusion," said Roth. Joint research should also save money. "Of course money is an issue," he acknowledged.
And the firms also want to join forces in order to have a more powerful voice in government, just as policymakers in Germany are trying to smooth the way for private fusion through research cash and regulatory certainty.
Germany's fusion strategy
Last month, Germany's Federal Ministry for Education and Research released a new position paper on fusion energy. "We want to take fusion research to the next level so that a fusion power plant becomes a reality as soon as possible," said research minister Bettina Stark-Watzinger, announcing the move.
The paper promises a new fusion funding programme, due to be announced this year, although it doesn't commit to a budget.
The ministry also wants to create a simple regulatory environment for fusion start-ups. "A regulatory framework must be created to give companies planning security, outside of nuclear law, which is simply not suitable for fusion," said Stark-Watzinger.
The German position paper points to the UK, which has promised to leave fusion outside of existing regulations on nuclear power, given the risk of radiation is so low.
And in March, the German innovation agency Sprin-D announced that it would spend up to €90 million supporting fusion research infrastructure.
Germany's world-leading optics industry could give it a big advantage in developing laser-based fusion, thinks Roth. "We have an industrial ecosystem to support that," he said.
The state-led, decades-long ITER project in the south of France, which is building its own fusion plant prototype, has also created a strong European supply chain that can deliver parts for fusion.
"Europe is ahead of the game here," said Holland. "Many US companies look to Europe" for parts, he said.
But as a whole, Europe lacks venture capitalists with the deep pockets and risk appetite of the US, said Roth. That leaves European fusion companies still trailing when it comes to funding.
The Valley of Death
The latest FIA report is a mix of good and bad news for the private fusion industry globally. It's still growing and attracting plenty of money: in the last year, 13 start-ups launched, while three went out of business or merged.
The sector attracted $1.4 billion of investment, which is less than the $2.8 billion raised the previous year, but still a healthy amount given the rise in interest rates, FIA said.
But, the report warns, there was a lack of "blockbuster investments" this year, with most money going in smaller chunks to new companies. "The investment environment is challenging," it says.
Fusion companies need huge sums of money to build proof of concept machines, meaning they need extra investment from somewhere. "You can't create a fusion power plant for tens of millions of dollars. You need hundreds of millions," said Holland.
Venture capital firms have provided early stage financing, but companies will have to find a way to bridge a possible 'valley of death' by bringing in new investors with different pools of capital. The industry needs to find ways to bring in entities like sovereign wealth funds, governments and retail investors, Holland said.
"You have to have the oomph to make big investments," confirmed Roth. "It's a marathon, not a sprint." He also warned that some fusion start-ups are hawking concepts that are just not feasible. "This is known in the science community," Roth said, but it is only being discussed privately.
In the private fusion industry, "You can [access] money until someone realises the emperor is naked," he said.
Holland disagrees, pointing out that companies have to go through intense due diligence to win millions or tens of millions of dollars from investors.
But he did acknowledge a "market test" could be coming soon for the industry, with a winnowing out of companies that may have proved their concept could work, but failed to raise the huge sums needed to build a prototype fusion plant.