The nuclear industry has welcomed European Commission plans for a concerted effort on small modular reactors. A new international consortium plans to demonstrate the technology in Belgium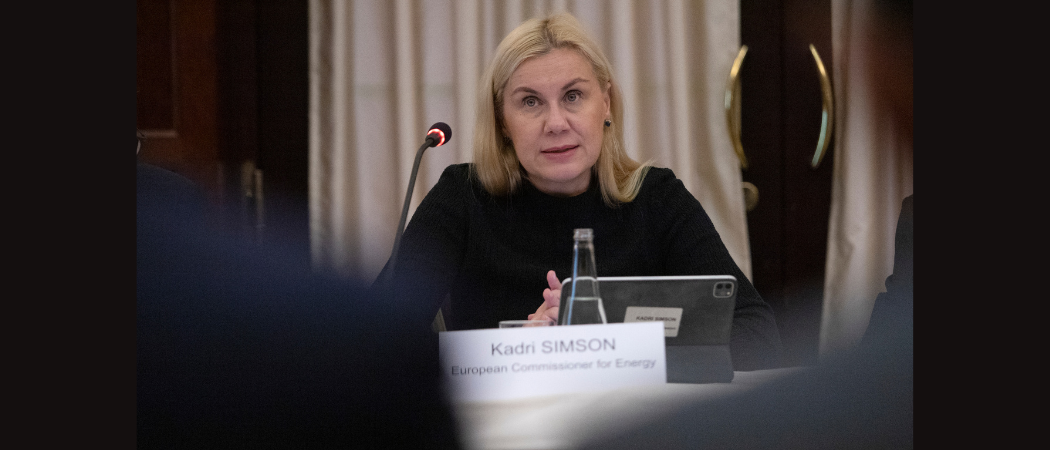 The European Commission is launching an industrial alliance to promote development of small modular reactors (SMRs), that are billed as being safer and cheaper than conventional reactors.
"The Commission will carry out all the preparatory work with a view to launching the Industrial Alliance in the coming months," Energy Commissioner Kadri Simson told the European Nuclear Energy Forum in Bratislava on Tuesday.
Small-scale nuclear power stations should be quicker and cheaper to build than large counterparts because they will be standardised designs that can manufactured at scale and shipped to the site.
There are no commercial SMRs in operation, but several projects are planned around the world. US company NuScale Power has an agreement with Romania's Nuclearelectrica to build a cluster of six SMRs on the site of a former coal plant, which could be deployed in 2029.
Those plans are part of Project Phoenix, a US plan to replace coal fired power plants with SMRs, with projects in Czechia, Slovakia and Poland also in line to receive support for feasibility studies.
European countries remain divided over nuclear energy, but advocates say SMRs could be used in areas such as district heating, industry, and hydrogen production, where other low-carbon alternatives are not viable.
"There is potential for accelerating the penetration of renewables, and decarbonising hard-to-abate sectors," Simson said.
"These technologies can also keep people in jobs in the energy sector where other ones might be disappearing."
She said the conversation around nuclear energy in Europe had shifted in recent years, in response to concerns around the security and affordability of power supply, the EU's climate goals, and the need for "technical leadership and strategic energy autonomy".
The Commission organised the first EU workshop on SMRs in 2021, leading to a proposal for a European SMR partnership, involving industry, research and technology bodies and potential customers.
 "We are delighted that the European Commission is now giving its full backing to this key technology of the future," said Yves Desbazeille, director general of trade association nucleareurope.
Isolated and remote
In September, MEP Franc Bogovič presented a draft report calling for the creation of an industrial partnership on SMRs, saying small reactors also have the potential to bring low-carbon energy to isolated or remote areas. The European Parliament's industry committee is due to vote on the report in December.
"Those member states that decide to rely on nuclear energy as part of their energy mix should be able to deploy SMRs by the next decade and use their potential for their decarbonisation efforts," Simson said in a statement.
This will be music to the ears of the nuclear industry, which has been calling for the EU to maintain technology neutrality in its green legislation, and to include nuclear energy in its strategy to reach net zero emissions by 2050.
The industrial alliance is expected to focus on financial support for SMEs, strengthening training, supporting research and innovation, and addressing the needs of energy-intensive industries.
Also this week, five industrial and research partners agreed to participate in an international consortium to speed up deployment of SMRs.
Energy companies Ansaldo Nucleare (Italy) and Westinghouse Electric Company (US) will be joined by the research centres ENEA (Italy), SCK CEN (Belgium), and RATEN (Romania), using lead as a coolant.
The consortium will begin by building a small-size reactor to demonstrate the technology in Mol, Belgium. This will be followed by the ALFRED reactor demonstrator in Pitești, Romania, "focusing on the technical and economic feasibility of future commercial SMRs," SCK CEN said. "Lead-based SMRs have very robust safety thanks to the concept of passive safety and offer the advantage of more efficient nuclear fuel utilization and reduction of long-lived radioactive waste in a closed fuel cycle approach."