EU's global science blueprint will set stricter rules for international research cooperation. Norway is planning an official endorsement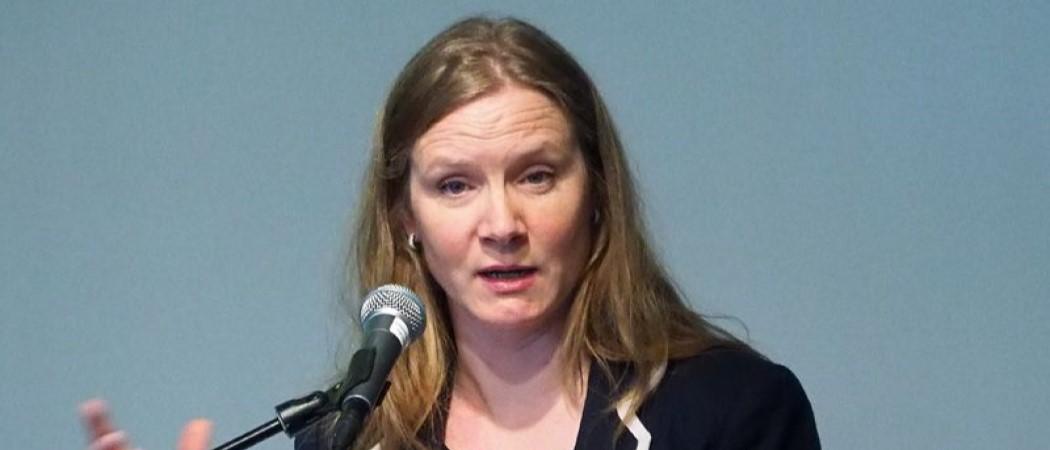 Norway is expected to present a new strategy for international research cooperation, backing the global agenda published by the European Commission last month, a government official has announced.
"We believe that we are stronger together with like-minded neighbours, with whom we share common values, and goals," said Joakim Bakke, director general of the Norwegian ministry of education and research.  "A strong European voice on the international scene is necessary to promote common European values and standards in line with the EU."
Bakke told a conference organised by Norcore, Norway's Brussels office for research, that Norway endorses the EU's global science blueprint and the new rules it sets out for international research cooperation.
"We are committed to working together with the European partners to promote better framework conditions and policies for global cooperation, including cooperation based on fundamental academic values and reciprocity," Bakke said.
The strategy published by the Commission in May addresses rising concerns among political leaders in Europe over intellectual property theft and the authoritarian use of technologies by China and other countries.
Bakke said Norway is also launching a process to establish national guidelines for responsible international academic cooperation. "We want science to be as open as possible, but we do need to be conscious about our values, integrity and security," he said.
The Commission will publish guidelines later this year on how exactly it plans to tackle interference in EU research organisations and universities by foreign governments. By the end of 2022, officials will also put together a new code of practice for universities and research institutes for protecting intellectual property.
This is a marked change in strategy from the previous leadership of the Commission. Former research commissioner Carlos Moedas advocated for EU R&D programmes to be "open to the world." However, his plan did not address concerns about IP theft and threats to academic freedom in authoritarian countries.
"Instead of saying what we had seen in the previous Commission, we have a much more coherent and nuanced answer," said Thomas Jørgensen, senior policy coordinator at the European University Association.
Alarm bells
Norwegian academics are however worried that governments will have too much of a say over what universities can do, who they can collaborate with, and who can they teach in their programmes. "There is somewhat another slight alarm bell ringing: the freedom of collaborating may have to yield to national security," said Åse Gornitzka, vice rector of the University of Oslo.
The Commission's global research agenda confirms that geopolitics is playing a central role in defining research and innovation policy, and researchers are concerned that could limit academic freedom. "It could be that security concerns are encroaching on the traditional academic domain," said Gornitzka.
Despite the potential downsides, the new rules for global cooperation are a way to safeguard open science. "When we look at the new strategy, we see it as a continuation or a reaffirmation of the inherent openness of international research and innovation," said Mari Sundli Tveit, chief executive of the Research Council of Norway.
Stricter rules for cooperation might nudge authoritarian regimes in the direction of better safeguarding academic freedom and protecting intellectual property. "We see that academic freedom is under pressure in many countries, not least in Europe actually," said Tveit. "So this is something that we need to safeguard," she said.
Political strategy
Officials in the Commission confirm the EU's new cooperation strategy for research and innovation is part of a broader political strategy and not just a rulebook for association to the Horizon Europe programme.
"In the field of research and innovation we need to be more geopolitical, we need to be more multilateral, we have to make sure that we are operating with our partners on a level playing field," said Adam Tyson, senior adviser for international cooperation strategy at the European Commission.
The Commission is currently reviving science relations with the US and Canada, while the UK, Switzerland and Israel await negotiations on their participation in Horizon Europe.
The Commission is also working on a joint roadmap on science and technology with China, in which it is seeking to impose stricter terms of cooperation to ensure that EU research organisations and companies can access the Chinese market safely, without needing to worry about potential IP breaches. "We would have to modulate a little bit of a cooperation with other partners in the world, depending on how open they are," said Tyson.
Research stakeholders say the EU has rightly stepped forward to set standards for international cooperation. If it had not done so, other countries would have stepped in.
"China is of course talking a lot about how important cooperation is in the official rhetoric, but I don't think you say anything exaggerated by stating that China does not have the trust of the community to be a leader," said Jørgensen.