Will proposed EU pharmaceuticals package be flexible enough to accommodate new technologies and innovations?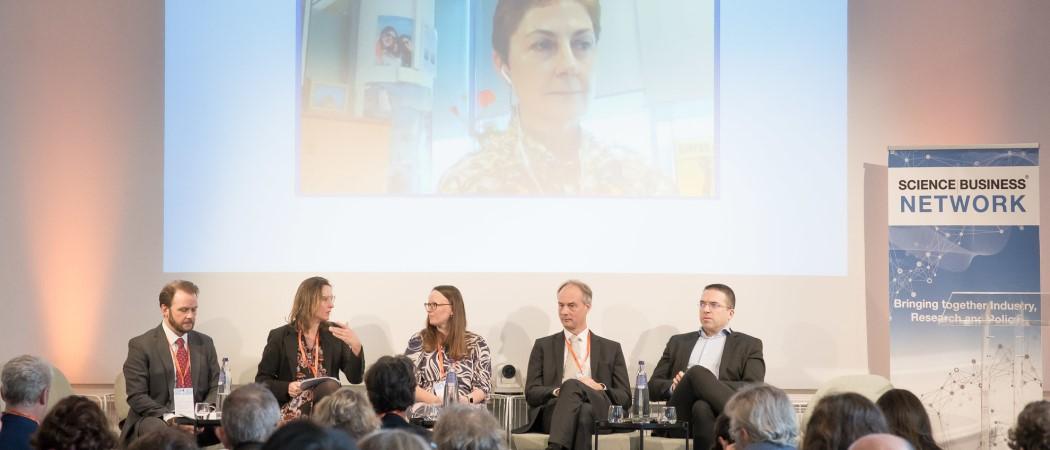 Political decision makers are in a race against the clock to complete the first reading of the European Union's ambitious new pharmaceutical legislation before European elections next May—and get it right in the process.
The focus of discussions at the Science|Business Health and Life Sciences Day on November 15th was on how to improve efficiency and incentives for innovation in order to bring new medicines and medical therapies to the market faster. The question, as always, is how to do so without compromising patient safety.
Participants from the European Parliament, European Commission, and the Spanish health authority emphasised their ambition to be more flexible in the new EU Pharmaceutical Regulation and Pharmaceutical Directive currently making their way through the European Parliament and Council of the European Union. They stressed the importance of such an approach given that the two new sets of laws are so long and complicated that they most likely will not be reviewed again for another 20 years.
"We don't in any way want to be a bottleneck for R&I (research and innovation)," said Lilia Luchianov, a policy officer in DG Santé who is a co-author of the Commission proposals and currently shadowing the co-decision process. The package needs to be flexible enough to accommodate technologies that are still in development or don't even exist yet, including artificial intelligence, new medical devices and so-called "platform technologies" that combine pharmaceutical and other medical technologies.
Several key issues are still to be resolved
MEP Tomislav Sokol, a member of the European People's Party (EPP), who is one of the lead negotiators for the Parliament, said there are still "big differences" between the different political groups in the Parliament over so-called innovation "sandboxes" - a controlled environment to test new regulatory approaches for a limited time when it is not possible to develop an innovative product in the current framework. The EPP's starting point, he said is, to stimulate investment by creating legal certainty and predictability for the companies and then to add "modulation" on top where some additional incentives are required—for example for paediatric medicines or rare diseases. That's because the market alone doesn't provide sufficient incentives for companies to invest in cures for extremely rare diseases or new antibiotics.
That was music to the ears of Janina Dzambazoska, head of regulatory affairs for Europe at Novartis, which sponsored a panel discussion at the event. She stressed that the EU pharmaceutical approval system needs to do a better job in terms of speed and agility. "We are all patients. Every single one of us benefits from treatments. So really, we should be focused on fostering innovation, fostering predictability in the system, and ultimately delivering medicines to patients as soon as possible," she said.
Dzambazoska further elaborated that other parts of the proposals, such as potential binding uniform standards for the design of scientific studies, would have the opposite effect and negatively impact on clinical research in Europe and delay patient access to the most innovative drugs. She also contended that the EU should strive for greater agility and replace current sequential reviews with parallel review of indication, as well as reduce procedural work and bureaucracy in post-approval setting – all of which would lead to accelerated access to innovative medicinal products.
Other speakers also highlighted weaknesses in the existing system. Sol Ruiz, head of biologics, biotechnology and advanced therapies at the Spanish Agency of Medicines and Medical Devices, said national regulatory systems work well within the framework of existing legislation, but do face challenges, including an urgent need for additional experienced staff.
MEP Sokol lamented that each pharmaceutical product approval still requires a formal European Commission decision even after the European Medicines Agency (EMA) has given a product its scientific approval. In an ideal world, he said, the EMA should be empowered to fully authorise pharmaceutical products without the second step.
That idea will likely have to wait for the next revision of EU pharmaceuticals legislation, however, as it does not appear to enjoy a majority support in the Parliament or the Council.
Now that the deadline for amendments to the two pieces of legislation in the European Parliament has now passed, MEPs will spend months analysing the proposed amendments before looking for political compromises. The Parliament hopes to hold a first reading on the proposed package before the European elections so that it can give the incoming Parliament a clear mandate to negotiate further with the Council and Commission after the new EU leadership takes up its role next autumn.