In her first outing as president, Ursula von der Leyen promises to reshape the economy in a 'European Green Deal'. But the latest proposal on the EU's next five year budget could thwart this plan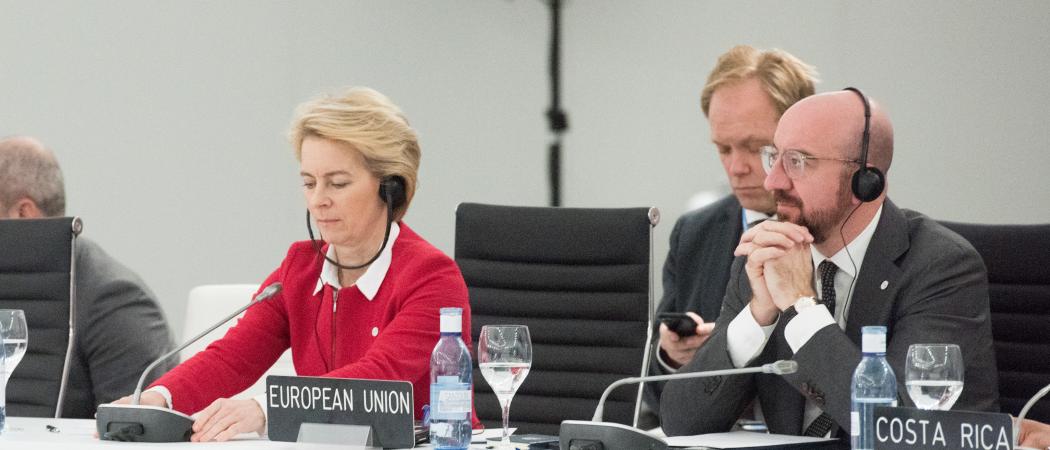 The new president of the European Commission used her first big speech to set out bold ambitions for a European Green Deal to reshape the economy, reducing greenhouse gas emissions and turning the continent climate neutral by 2050.
Speaking at the global climate conference COP25 in Madrid, Ursula von der Leyen said the European Green Deal, due to be unveiled next week, will cut emissions while also creating jobs and improving quality of life. "For that we need investment. Investment in research, innovation, green technologies," said von der Leyen.
To achieve the goal of climate neutrality, the new commission wants to set up a Sustainable Europe Investment Plan, which von der Leyen said would unleash €1 trillion of investment over the next ten years.
To set the climate neutrality objective in stone, the commission will propose the first-ever European climate law to make the transition irreversible.
This will include extending emission trading to all relevant sectors, providing clean and affordable energy, boosting the circular economy, developing a farm to fork strategy and a biodiversity strategy.
"The European Green Deal will open new opportunities in all sectors, from transport to taxation, from food to farming, from industry to infrastructure," von der Leyen said.
To support countries and industrial sectors with the biggest investments to make, there will be a 'Just Transition Fund'. "We will make sure that we help those who will have to take a bigger step, and leave no one behind," von der Leyen said.
Footing the bill
But with negotiations on the EU's next five year budget churning on, it's not clear member states will be willing to foot the bill for the Green Deal. In a document seen by Science|Business, the Finnish presidency of the EU Council is now proposing a budget below the expectations of the European Parliament and the commission. Instead of a contribution of 1.11 per cent of each member state's gross national income, the Finns are proposing 1.07 per cent.
However, Horizon Europe, the ninth EU research and innovation programme, which is seen as the softest target for cuts, looks to have been somewhat spared. While there have been suggestions that as much as €12 billion could be cut off the €94 billion programme, it is now proposed to make a much smaller cut of roughly €3 billion.
The problem is that the new proposal would also make over €7 billion of extra cuts to cohesion policy, which is unlikely to please member states in central and eastern Europe that are already unhappy with the commission's proposed budget.
And the overall EU budget could end up being even smaller. Frugal member states such as the Netherlands, Sweden, Denmark, Austria, and Germany want to spend only 1 per cent of their gross national income on the EU budget.
Member states in central and eastern Europe may be willing to spend more than 1 per cent but they want a ring fence around the cohesion and agriculture budgets. They have formed an alliance, 'Friends of Cohesion' and are calling on the EU to cancel plans to cut cohesion and agriculture, which poorer member states rely on to build roads and railways, and to subsidise their farmers.
Faced with the prospect of a cut the Horizon Europe budget, EU research and innovation lobbies have stepped out of the Brussels bubble to make their voices heard in member states too.
At a meeting of the CE7 group of seven research-intensive universities in central Europe, held in Budapest last month, members were urged to get in touch with their science ministers to plead for their support in the budget debates.
Over the past couple of weeks, the member universities of the League of European Research Universities (LERU) got in touch with their governments to explain why a smaller budget for Horizon Europe would be bad for the European economy.
"Let's now keep up the pressure on all European Council and [Economic and Financial Affairs Council] members," LERU secretary-general Kurt Deketelaere said in a tweet. 
(This story has been updated to reflect the latest proposals for the EU's next seven-year budget.)