European Space Resources Innovation Centre will carry out research to support the country's ambitions to mine minerals and metals on the moon and on asteroids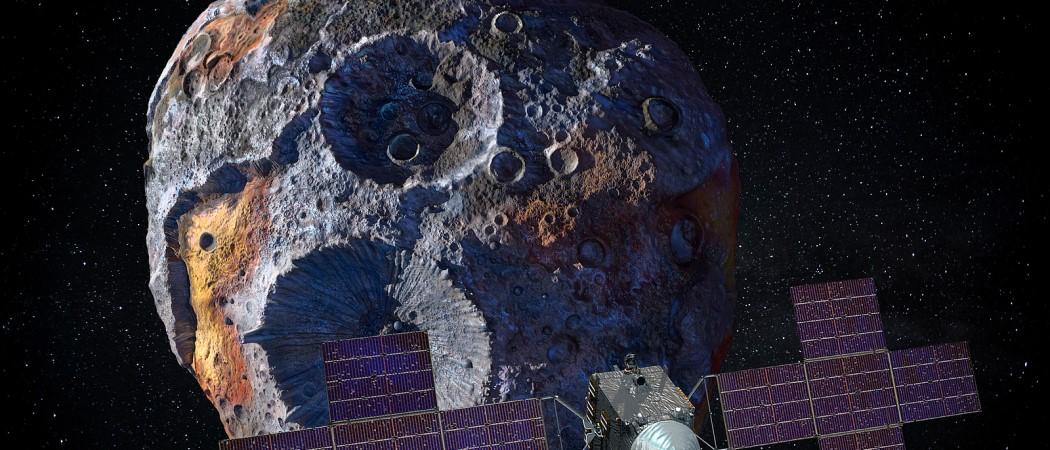 The European Space Resources Innovation Centre (ESRIC), opening today, aims to lay the foundations for exploiting extra-terrestrial resources, such as water on the moon, and metals and minerals in asteroids, as the basis of an in-space economy.
"There are plenty of resources out there. It is time to take care of it," said Jan Wörner, director general of the European Space Agency (ESA). "Space is an infrastructure today and an enabler. If you have an infrastructure, you need logistics. This means we need space logistics and usage of space resources."
The centre will look at how space resources could make missions cheaper and easier. For example, setting up a self-sustaining base on the moon could allow humans to sustainably venture further into space. One element of this could be using solar power to split moon water, generating oxygen for breathing and hydrogen to fuel spaceships.
"Space resources are critical for making space exploration sustainable. Transportation costs are the driving factor in exploration," said Bernhard Hufenbach, the head of ESA's commercialisation and innovation team.
In the next year, the Space Centre hopes to form research teams along the entire value chain from prospecting and extraction, to the use and supply of space-based products. It will also launch an incubator to support start-ups in the space industry.
"ESRIC will be a unique combination of competencies, capabilities and disciplines driving open innovation in space resources with an international dimension," said Franz Fayot, Luxembourg's economy minister, at the launch.
There are a lot of leftover satellites and other debris that cannot be brought back to earth, notes Wörner. This represents a valuable space resource that could be recycled and re-used.
Hufenbach says ESA's first project at ESRIC will focus on developing research facilities for optimising the process of extracting oxygen in space. It will also fund other research programmes being conducted in the new centre.
"We are looking for enthusiasts and believers in this, because this is a very bold endeavour we are going on," said Thomas Kallstenius, the CEO of the Luxembourg Institute of Science and Technology.
Diversifying Luxembourg's economy
Luxembourg's interest in exploiting space resources dates back to 2016 when it launched SpaceResources.lu, an initiative aiming to build an ecosystem for the exploration and use of space resources, positioning the country as a pioneer in the field.
There is no international law governing the use space resources and in 2017, Luxembourg became only the second country, after the US, to enact a national space exploitation law.
Following the launch of SpaceResources.lu it became clear that while Europe has lot of knowledge and competencies, the topic is neglected. That is despite rising interest internationally, with companies in the US and Japan aiming to exploit these resources. To boost Europe's competitive position, the Luxembourg Space Agency and the Luxembourg Institute of Science and Technology partnered with ESA to create ESRIC.
Luxembourg hopes nurturing the space industry will create added value in terms of employment, GDP and diversifying the country's economy, which largely relies on the financial sector.
Since the launch of SpaceResources.lu, the country's space industry has been booming. Today, there are around 50 space organisations in the country of just over 600,000 inhabitants, said Marc Serres, CEO of the Luxembourg Space Agency. "We have seen over the years all these building blocks coming one after the other. ESRIC is one more, and I can tell you we have others in the pipeline for next year," said Serres.
The private sector, including start-ups, will play a pivotal role in the future work of the new agency. "Space resources is a topic that is too big for space agencies," said Hufenbach. "We need more private sector investment to make this a success."