Science|Business is posting new unapproved draft work programmes, one on climate and energy, the other on food, agriculture and environment-related research. They give researchers an early view of what calls for projects to expect in 2023 and 2024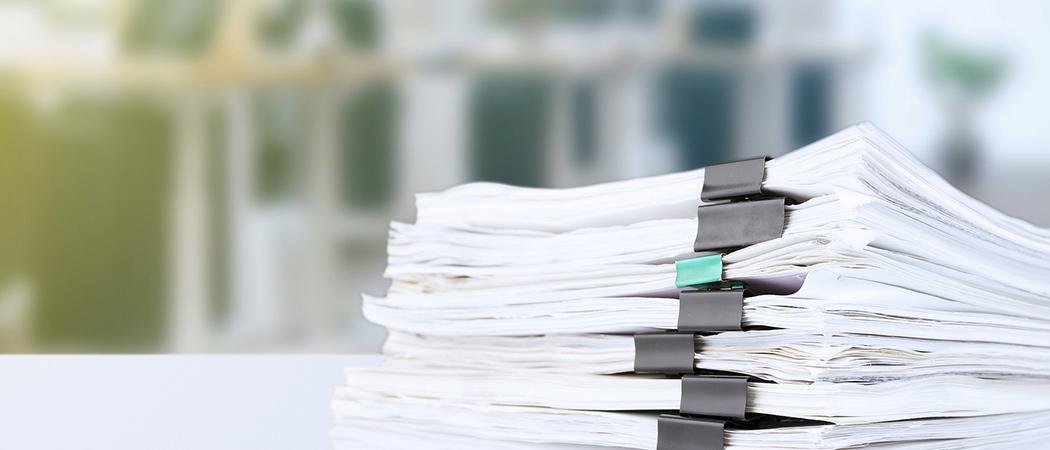 Science|Business has published an exhaustive but unapproved draft Horizon Europe work programme detailing the calls for climate and mobility projects for the next two years and an early draft outlining bioeconomy, food and environment calls.
The latest Horizon Papers: 
More draft work programmes are available here.
Within Horizon Europe, work programmes are drawn up every two years setting out the calls for projects to come, their scope and budgets. These documents are subject to revisions, but when finalised they set in stone the programming for research projects under different parts of Horizon Europe and give researchers a clear picture of the funding available.
But there is a problem over equity of access to the draft documents, with the European Commission sending drafts to key stakeholders who are well-connected to EU and national policymakers, as part of its consultation with member states, universities and research institutes on the contents.
Drafts are circulated internally by recipients, with some institutions even putting them behind institutional firewalls to share with all their researchers. This unequal distribution of the drafts creates inequity of access, with some researchers knowing what calls to expect months in advance, while others must scramble to prepare proposals when the work programmes are officially released. That is usually very close to the time the first calls open.
To increase transparency, Science|Business has been publishing leaked drafts under both Horizon 2020 and Horizon Europe. While subject to change they give a good overview of what's to come. If all goes well, the programmes published here should be honed and adopted by the European Commission by the end of the year, with the first calls for proposals opening as early as December or January.
Climate, energy and mobility – June update
An early draft programme outlining the calls to be funded in the next two years under this cluster has been circulating since January, but a newer version from June offers a glimpse at the tentative budgets and deadlines.
The goal of this Horizon cluster is to contribute to the EU's green and digital transitions by helping to make the energy and mobility sectors carbon-neutral by 2050, while at the same time boosting EU's strategic autonomy. The Commission hopes to invest, according to the draft, €2.788 billion in furthering these objectives in the next two years.
Given the backdrop of the energy crisis started by Russia's invasion of Ukraine, there's a strong focus on security of supply in the draft work programme, with the biggest chunk of the budget, almost €1 billion, for projects on sustainable, secure and competitive energy supply. To make energy use more efficient, sustainable and inclusive, there's another €208 million. This is largely made up of funding for projects to make buildings and industrial processes more energy-efficient.
Transport is the other big topic, with €419 million for projects on developing clean and competitive transport, ranging from aviation to electric vehicles. And there's a further €231.5 million to make transport and mobility safer and more resilient.
For climate sciences and responses to support the green transition, the Commission plans to set aside €221 million, with funding for improving climate prediction and enhancing the understanding of climate change. Another €237 million will be invested in cross-sector projects related to climate transition, which includes significant funding for the battery industry to make its products more efficient and longer-lasting.
Food, Bioeconomy, Natural Resources, Agriculture and Environment
The early draft work programme for this cluster is not as comprehensive and lacks details on budgets and deadlines. But the general lines of thinking are there, under seven overarching topics.
The first one is focused on biodiversity. Projects to be funded will aim to understand and address the main drivers of biodiversity loss, offer ways of protecting and restoring diversity, including best practice for agriculture, forestry and aquaculture.
In food systems, there's money for the transition to sustainable farming and fisheries, with targeted support for international cooperation on the subject.
There's also money for work on the circular economy and bioeconomy, in sectors such as wood, textile production, tourism, and recycling plastics and electronics.
To tackle pollution, the Commission will fund projects protecting drinking water, monitoring emerging pollutants in seas and ocean, and increasing the sustainability of various processes and products.
There's also funding for R&I that looks for climate-friendly practices to reduce emissions. Another goal is to support rural, coastal and urban communities by increasing inclusion and designing new business models. A separate topic will cover governance for the EU's Green Deal and increasing environmental observations and the use of digital technologies as enablers of the green transition.