Since 2016, UCL has been reviewing contracts, staff policies, student fees and international partnerships. A detailed look highlights how the entire UK academic sector is bracing for the Brexit crash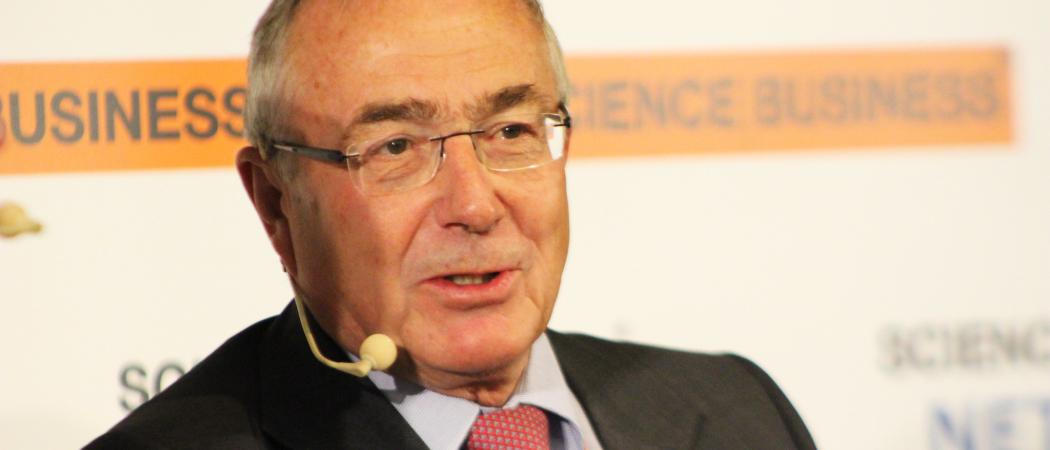 When the history of Brexit is written, there will no doubt be a footnote about the lab mice at University College London.
As part of their preparations for Brexit, UCL administrators circulated a note asking departments to check their supplies in the event of a sudden break with Europe, offering storage and transport of anything that needs stockpiling. 
"Mouse bedding" popped up as one problem. Some of what gets put at the bottom of UCL's mice cages is imported from other EU member states and in a worst-case Brexit, even locally produced supplies could be interrupted. The researchers can't risk disruption of their experiments. So, UCL – one of the world's most international universities with a massive medical research operation – now has extra supplies of mouse bedding on hand.
The episode highlights how tricky Brexit planning has become for UK universities. Since the 23 June 2016 referendum, a group of senior UCL staff called the Brexit Mitigation Group has been meeting to manage the university's transition out of the EU – from which UCL derives 12.5 per cent of its research funding, 13 per cent of its students and 21 per cent of its staff.
Among the measures UCL has taken: to keep staff, it has been paying residency application fees and loaning up to £10,000 each for legal and other costs of staying. It has reviewed thousands of its contracts for changes that may be needed, set up a Brexit news service for students and staff, modelled its future finances under various scenarios, and launched a diplomatic campaign to deepen its research partnerships from Beijing to Toronto.
But if Brexit happens on 31 October without a deal, life is going to get even more complicated. At best, says Conor Rickford, secretary to the Brexit Mitigation Group, "We've done what we can do to plan for it." If there is a no-deal crash out, "It's just less bad" than it otherwise might be.
'An indelible footprint for years to come'
That's also the picture across much of the UK's university sector – an important part of the economy with sprawling international and industry linkages. According to Universities UK, the sector's lobby group, all 75 of the universities it surveyed think they are at least somewhat prepared for a no-deal Brexit – but they aren't happy about it. More than 80 per cent say they are "very" or "extremely" concerned about the potential impact on their institutions.
"Despite working tirelessly to offset the potential implications of no-deal, such an outcome could leave an indelible footprint on the higher education landscape for years to come," warns Julia Buckingham, president of the group and vice chancellor of Brunel University.
A look at the planning by one university – albeit an unusually international one – is an eye-opener. UCL administrators say in 2016 they didn't initially recognise just how messy the details of Brexit would be. Uta Staiger, UCL pro-vice-provost for Europe now says, "Brexit has surfaced how complicated universities are, and the complexity and network of links to the EU."
UCL's planning began four days after the Brexit referendum, with the first meeting of what became the Brexit Mitigation Group involving the university's legal, financial, communications, research (especially life sciences), operations and student registrar offices. UCL is big: 42,100 students and 13,360 employees. It is international, with just 53 per cent of students from the UK. Since its founding in 1826 as England's first secular university, its researchers have received 29 Nobel prizes – including William Bragg (crystal structures), Francis Crick (DNA) and Peter Higgs (Higgs boson).
From the start, one of the biggest concerns was what Michael Arthur, UCL president and provost, calls "the human side" of Brexit: the students and staff.
A university such as UCL – ranked third or fourth among UK universities and 15th globally – needs smart people, from all around the world. But since 2016, the number of EU27 research staff leaving the university has exceeded new hires by 4 to 6 per cent; these people, often on temporary contracts, would be first to vote with their feet if worried about their futures in the UK. Further, the percentage of EU27 applicants for advertised staff positions has dropped from 25 to 20 per cent. EU student numbers by contrast, have risen: in the 2018/19 academic year, the number of EU-origin undergraduates rose 2.2 per cent – perhaps a "get in before it's too late" effect.
But, Arthur says, "the most worrying impact is the supply of youthful talent, particular the early-career researchers." He says an "occasional" fellowship scheme that UCL runs for young researchers normally has about 30 per cent of applicants from EU countries. In one recent round, he says, there were no EU applicants at all. "That's a jaw-dropping fact."
Which tuition fees?
At the root of this has been the oft-shifting UK government policy on how EU nationals will be treated when freedom of movement ends. For the past few months, it has been advertising heavily for EU nationals to register if they want to stay post-Brexit. But for students, the main issue is money. At present, EU students' tuition fees are the same as for UK nationals, at £9,000 per year. But post-Brexit, that could jump to the higher international rate for undergraduates of £18,430 to £34,660. The government has said students enrolled before the end of 2020 can keep the lower rate for up to three years, but beyond that, all is fuzzy. And if fees go up, the university forecasts a precipitous plunge in EU students.
In Arthur's view, there is a "moral" argument for continuing to grant the lower tuition rate to EU students. "Most of us would like to continue with UK-level fees. There would be some justification for the headline fee (the published tuition rate) to be international, but for there to be bursary arrangements" from donors to bridge the gap. The issue isn't yet settled, he says. "We are going to have to take legal advice."
With so much uncertain, the university early on chose to step up its communications. For staff and students, it set up a special Brexit news service, newsletters and web site. Besides the £10,000 loans, it offered some free legal advice and to pay the government's £65 fee for applying to stay. Helplines fielded inquiries from anxious staffers about all manner of personal problems, such as whether the supply of vital medicines could be disrupted.
UCL, like other universities, also stepped up the lobbying.  Arthur is chair of the EU committee of the Russell Group, a UK body representing leading universities, and member of an advisory group to the UK science minister. UCL officials worked through the League of European Research Universities to talk to EU officials and counterparts elsewhere in Europe. The faculties have also been active: one professor, Mariana Mazzucato, has been a high-profile advisor to the EU research commissioner in planning the EU's next R&D programme; and another, Graeme Reid, has been contributing to a post-Brexit science strategy for the UK government.
'Letter box and a lawyer'
Some of the thorniest issues are legal. One problem was quickly handled: UCL opened a subsidiary in Dublin so it could keep participating in European clinical trials of drugs in development. "It largely consists of a letter box and lawyer, but it gives you the status you need to continue", Arthur says.
And a potential catastrophe was averted: after some hand-wringing, UCL was allowed this year to draw on a £280 million loan for a new east London campus that it had arranged from the European Investment Bank just two months before the Brexit referendum.
Handling data is another matter, however. Under the EU's General Data Protection Regulation, once the UK leaves the EU, it will no longer automatically have the right to move the private data of EU27 residents – such as their medical records – around; it would have to be certified separately as a safe place. Given the billions of euros in trade dependent on such data, most experts assume the problem will be sorted – but it hasn't been yet. And UCL's lawyers estimate more than 4,000 contracts may require amendment, at legal costs of more than £1 million, to accommodate the change.
That fact highlights how vast an international network a university like UCL maintains – and so foreign relations have also been given special attention. To strengthen them, it recently announced "anchor" partnerships with two universities, Toronto and Beijing, pledging deeper collaboration and plans to apply together for various funding sources; it plans five such anchor partnerships. In Europe, UCL began offering small grants for its staff to deepen collaboration with clusters of institutions in a few strategic European cities – so far, Rome and Paris. It also stepped up collaboration with KU Leuven, Belgium's top-rated university, on dementia research, and with Germany's Max Planck Institutes and Sorbonne University in Paris.
For Arthur, this kind of international collaboration is a core reason for a university to exist – and one placed at risk by Brexit. "The problems we're facing are global. We need to collaborate across boundaries and institutions. Five million children die each year from diseases for which we already have vaccines. That's a problem we can solve, but you can't do it yourself. You've got to work with other countries."
Editor's note: The author has an unpaid appointment as honorary professor in UCL's Department of Science, Technology, Engineering and Public Policy.