Only 2% of EU start-up funding goes to all-female led companies, and COVID-19 has worsened inequality. It's time for the Commission and member states to do more, Parliament says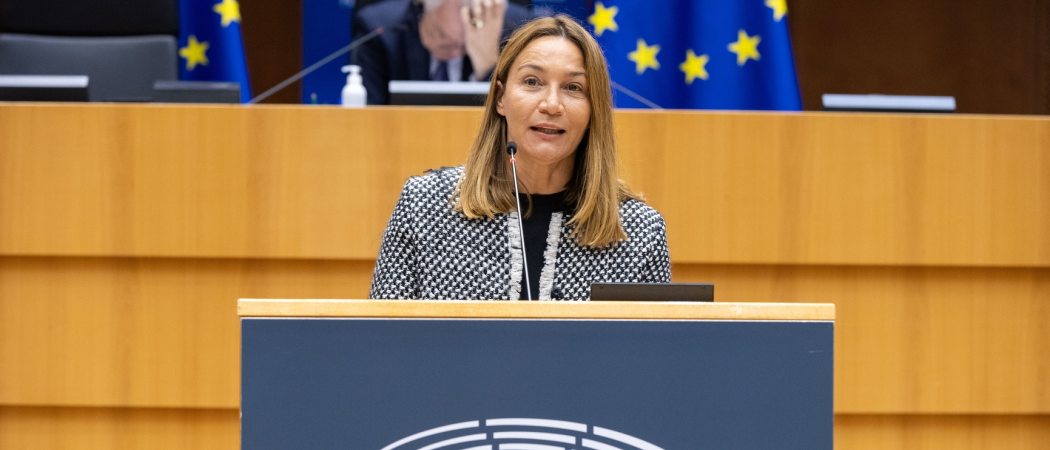 The European Parliament is set to call for more funding for female entrepreneurs in the EU as MEPs gear up for a vote on a new report on gender equality in science, technology, engineering and mathematics (STEM).
As things stand, only 2% of European financing for start-ups supports companies led by all-female teams. "We need to have specific mentoring projects in order to increase the number of female directors," said the Parliament's rapporteur for the file, Susana Solís Pérez.
The Commission currently runs several schemes supporting female innovators. The EU start-up fund, the European Innovation Council, last week launched a mentoring service for female entrepreneurs and a number of different projects by the European Institute of Innovation and Technology, have reached 40 000 young female students.
But the Parliament wants to see more initiatives, including dedicated funds for female-led start-ups, more networking for women innovators and a ctionfrom the European Investment Bank.
More importantly, the MEPs want the EU to act quickly. As member states start spending the €750 billion recovery fund, "this report is more important now than ever," said Solís Pérez. "It's not just a question of justice and equality. We are also talking about the social and economic consequences of this imbalance."
Starting early
It starts with education, as many MEPs highlighted. At present, only 36% of STEM graduates in Europe are women, and the EU is struggling to keep up with its competitors. China, for example, has significantly more female STEM graduates, according to the MEPs.
"China has seen the light in women in so-called STEM fields, not because they are particularly interested in gender equality but because women's hands and heads are indispensable if the technological challenges of our time are to be solved," said centre-right MEP Pernille Weiss. "If China can do it, so must the EU."
The first order of business is making girls feel more comfortable with choosing science in schools and universities by promoting female role models and fighting discrimination from an early age.
"This report is an excellent opportunity to shed light on the structural barriers to developing this potential. Gender stereotypes, the workplace, academia, they are all hostile to women," said Diana Riba i Giner of the Greens. "This prevents girls from entering these male-dominated fields."
To tackle these barriers, the MEPs want the Commission and member states to set up more mentoring schemes with female role models, traineeships for hands-on digital education, and support for women during the transition from school to work.
The report also calls for action in the field of artificial intelligence, where only 12% of workers worldwide are female.
"AI must not reinforce gender inequalities and stereotypes by transforming bias and prejudices from the analogue to the digital sphere on the basis of algorithms," the report says. Instead, it should contribute to promoting gender equality.
We already live in a world whose rules have been defined by men. To create a more equal digital world, Europe needs women on board when shaping these technologies.
"If we are not able to do that, the online world will not reflect the world in which we live, where 50% of individuals are women," said MEP Maria-Manuel Leitão-Marques from the S&D group.
The Commission is currently working on ethical guidelines on AI and data in education and training, which are expected to come out in September 2022.