Lead candidate for the EU's top job pledges to back a large-scale cancer research programme and introduce a 'digital fair tax' on internet companies to help workers displaced by automation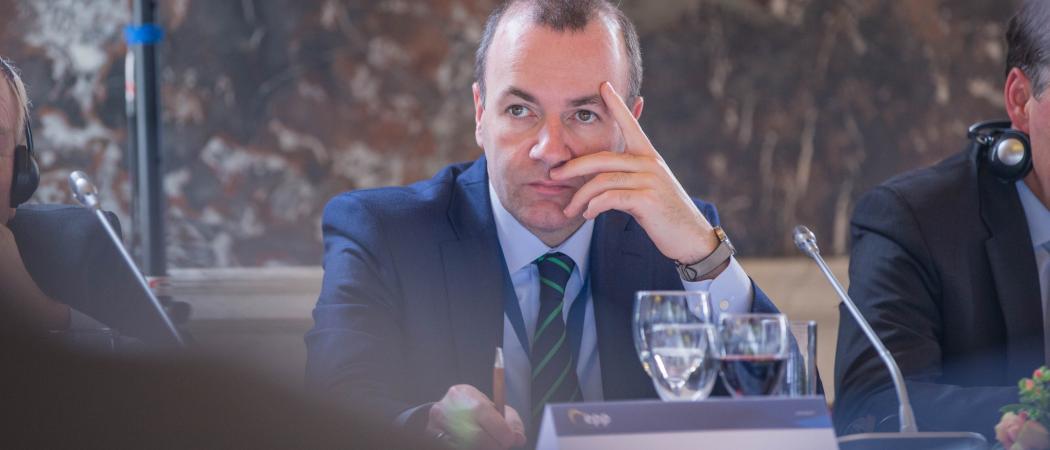 Manfred Weber called on Brussels to get behind a "masterplan against cancer" and provide funding to enable the sharing of data, knowledge and resources, at the official launch of his campaign to become the next European Commission president in Athens on Tuesday evening.
There needs to be better EU coordination against a disease that "more than 40 per cent of all Europeans will have to face in their lives," Weber said. "By coming together, we can save thousands of Europeans."
The manifesto pledge echoes the proposal to include a cancer research mission as part of the Horizon Europe research programme, running from 2021-2027.
The 46-year-old Bavarian politician, who is favourite to replace Jean-Claude Juncker, suggested a major thrust of any cancer battle plan should be more sharing of patients' data.
Other pledges on Weber's official 12 point manifesto published this week include a digital fair tax to help workers adapt to technological changes, with Weber saying, "We will make sure that the Internet giants of our world, benefitting from our market, also pay their fair share and contribute to our society."
The tax will support the formation of a Digital Transition Fund, to protect people who lose their jobs as a result of "digital disruptions" in the labour market. "Markets are crucial, but we also believe in the social responsibility of companies," Weber says.
Weber also pledged to "resolutely" uphold international climate change agreements and to fight for a global treaty to ban single-use plastics. As a pioneer of green technologies the EU will "prevent our planet from becoming the biggest garbage dump in the universe," he said.
Weber, leader of the European Peoples' Party (EPP), also wants to put a stop to negotiations for Turkey to join the EU, saying the country "is moving further away from European values." However, he wants to boost cooperation with Turkey in areas such as student exchange.
The new Commission president will take over from Juncker in the autumn. Traditionally, this candidate was determined by EU heads of state in a backroom deal, but in 2014 they were outmanoeuvred by the Parliament's 'spitzenkandidaten' procedure whereby  political parties appointed a lead candidate ahead of the European election, with the post going to the candidate of the party with the most support.
The Parliament remains firmly committed to repeating the process in 2019, but it is far from certain EU leaders would cede power over the appointment again.
Weber's main opponent in next month's election is the Dutch socialist and current Commission vice-president, Frans Timmermans, candidate for the Party of European Socialists. Although he has been an MEP for 14 years, Timmermans is an unknown outside Brussels.
Other EU presidential candidates are the European Conservatives and Reformists' Jan Zahradil, the Greens' Bas Eickhout, the Liberals' Margrethe Vestager, and the European Left's Violeta Tomić.
Weber also faces competition from an outside choice, Michel Barnier, the EU's chief Brexit negotiator, who lost the EPP contest to Juncker in 2014. The EPP has held the top Commission post for the past 15 years.