The Intergovernmental Panel on Climate Change will 'not miss a single euro' after president Donald Trump pulls US funding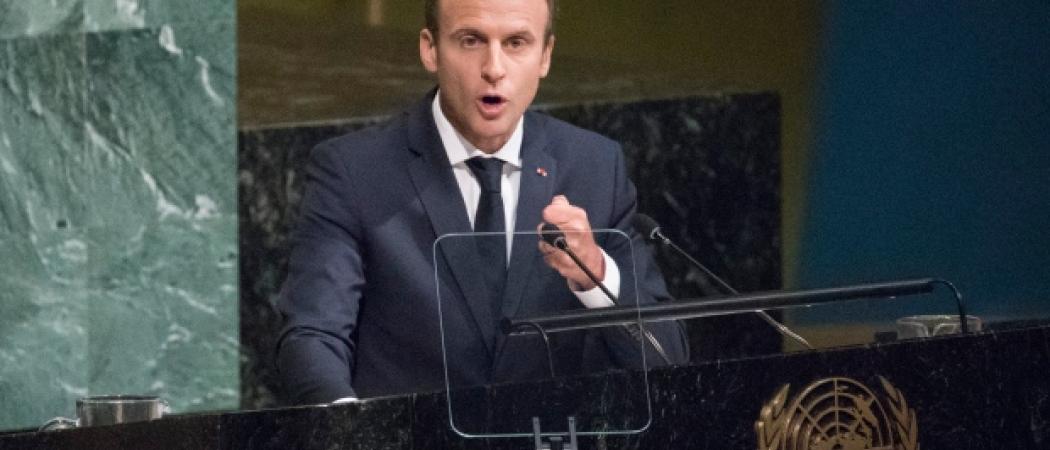 French president Emmanuel Macron has said France and European partners will replace the US's $2 million annual contribution to the Intergovernmental Panel on Climate Change (IPCC), telling the UN climate talks in Bonn that the panel, "will not miss a single euro."
Germany and the UK also pledged to increase their contributions to the IPCC, which has faced uncertainty since president Donald Trump said he would axe US funding when he announced in June that the US would leave the Paris Accord, the global agreement aimed at reducing global warming.
IPCC reports are the bedrock of virtually every climate-based assessment in the world, including the Paris climate agreement, signed last year. Its budget is about $4.3 million a year, drawn from about 25 different countries, plus a few UN groups.
"We need scientific information which is constantly nourished to ensure clear decision making. The IPCC is one of the major components of this work," Macron said. "However, it is threatened today by the decision of the US not to guarantee funding for it. Therefore, I propose that the EU replaces the USA, and France will meet that challenge."
The UK Department for Business, Energy, and Industrial Strategy confirmed it would double 2017 funding for the IPCC as part of a "multi-year pledge to support climate science crucial to informing climate policy".
Macron emphasised the huge importance of tackling global warming, saying, "The fight against climate change is by far the most significant struggle of our times."
He also reiterated his call, made in a sweeping speech on EU reform in September, for a border tax to protect EU industry against parties that do not share the bloc's climate goals, and promised to close all domestic coal-fired power plants in France by 2021.
The French premier again stated the importance of establishing interconnections across Europe to support green energy producers and to install energy storage systems to reduce the EU's reliance on fossil fuel energy.
"We will encourage and actively participate in funding all the projects we need bilaterally, with Germany and France but also with Ireland, Spain, Italy, the Benelux countries and Portugal," Macron said.