Researchers on both sides of the Channel want the UK to be part of the €95.5B research programme, but there is little optimism that the change of leadership will end the political impasse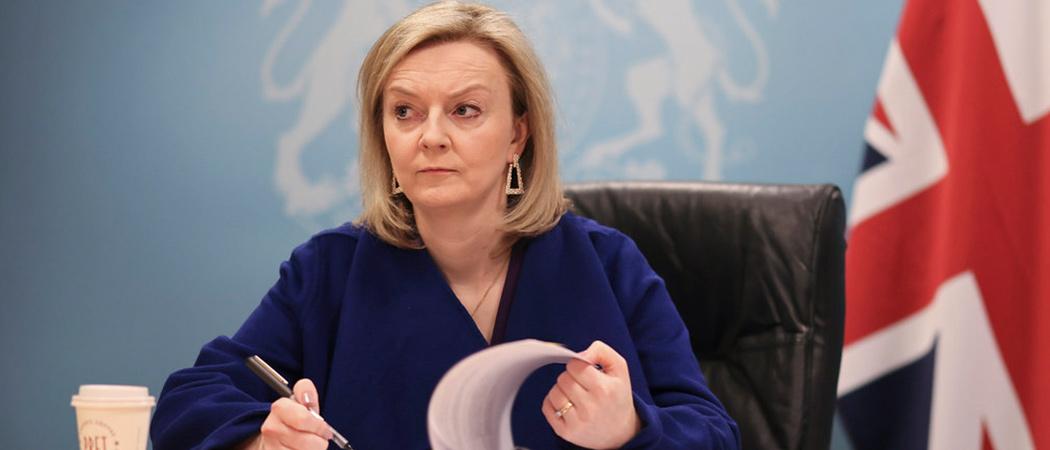 Liz Truss is the UK's new prime minister but the Brussels research community is doubtful her leadership will help end the stand-off over the country's association to the Horizon Europe research programme
"This had been expected, but the atmosphere in Brussels is that little will change. The next step is the formal consultations. Hope springs eternal: if anything new will happen, it will be in connection with those consultations," said Thomas Jørgensen, director for policy coordination and foresight at the European University Association.
Truss needs to prioritise the investment, skills and support for international collaboration that will allow science and innovation to thrive, said Adrian Smith, president of the UK's Royal Society. "Science is global, and the impact of Brexit has increasingly made UK science look insular. The last government was fully committed to the UK associating to EU science funding schemes, but after nearly two years we are still waiting," he said.
"While we wait, confidence in and around UK science is ebbing away and we are losing talent. It would be a real win for the new prime minister to get the science part of Brexit done now," Smith said.
The UK's Horizon Europe deal to join the €95.5 billion research programme on an equal footing with EU member states was agreed on under Boris Johnson's leadership back in 2020, but has since fallen hostage to trade politics. The European Commission is blocking association until the dispute over the Northern Ireland protocol, under which the province remains part of the EU single market with a de facto border in the Irish Sea, is resolved.
Neither side has shown willingness to compromise in the past year and a half. Last month, Truss,  in her role as foreign secretary, but already on the campaign trail, launched a legal case against the EU for blocking its membership of Horizon Europe. The timing of the legal step was political, but some are hopeful the so-called legal consultation could break the ice. According to the rules set out in the EU-UK Trade and Cooperation Agreement, the case must reach some kind of a conclusion by the end of year.
But not all are fully convinced Truss will follow up on the political move with concrete efforts to end the deadlock. "Her legal step on UK Horizon Europe association was a wise thing to do. Has it given her what she needed in the campaign? Or will she still go for it now that she is prime minister? Clearly, she is a person who wants to score politically on a daily basis, so realising UK association to Horizon Europe would be a nice result," said Kurt Deketelaere, secretary general of the League of European Research Universities.
Appetite for association is high on the UK side, with Beth Thompson, associate director of Policy at the research charity Wellcome Trust, singling out Horizon Europe association as a key priority. "Securing the UK's global role in science won't happen by accident. This work should be overseen by a science minister who can work across government to agree priorities and implement a plan," said Thompson.
Policy on hold
With the leadership race out of the way, some hope policy will now come back into focus.
"I welcome the clarity that this brings, as of course the leadership contest has led to many important topics largely being put on hold," said Mattias Björnmalm, deputy secretary general at the science and technology university association CESAER.
"Now we are awaiting the full formation of the government including formal appointments of key ministers, but of course I hope that this renewal will provide the impetus to unlock the critical area of science collaboration which would be to the mutual benefit of UK and EU," Björnmalm said.
As the post-Brexit foreign secretary, Truss maintained a hard line approach to EU matters and has already suggested that she could trigger Article 16 of the Brexit trade agreement, an emergency procedure that would override the terms agreed on with the EU.  
Deketelaere said the science community needs a UK prime minister who will cooperate with the EU and uphold deals, but is cautious about what to expect from Truss.
"No idea if this is realistic. Her track record does not suggest such an attitude. I am afraid she has an ideologic approach to policy matters, and that is not really what we need now, especially [when it comes to] UK Horizon Europe association," said Deketelaere.
For now, the UK science ship keeps on sailing. On Friday, eight out of the nine research councils that make up UK Research and Innovation published plans on how they will spend £7.9 billion on research annually in the next three years. Meanwhile, scientists who applied for Horizon Europe financing but could not claim it due to the association ordeal will continue to get back up funding.
Last week, in a move welcomed by researchers, the UK government announced it will extend its financial support scheme to calls that are set to close this year.