New round of €150K European Research Council proof of concept grant winners have no guarantee they will get the money – from either the EU or the UK government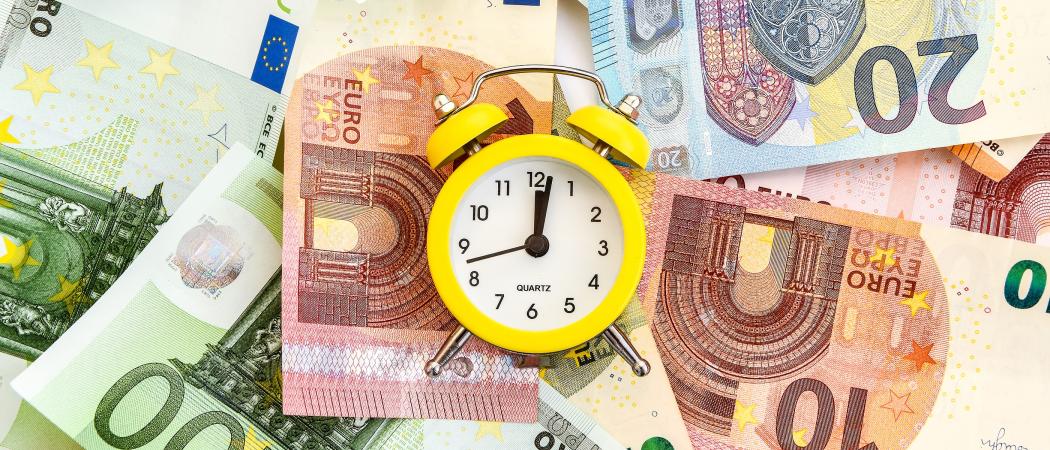 A total of 22 UK-based winners of European Research Council proof of concept grants are worried they could be left empty handed, because the awards are not currently covered by the safety net that was put in place in case Horizon Europe association is not agreed in time.
There are growing concerns that the UK's guarantee is now insufficient, as the row over Horizon association drags on and UK researchers begin to win grants beyond the "first wave" of calls covered by the backstop.
Earlier this week, the ERC announced 166 proof of concept grants, worth €150,000 each, designed to scope out the early-stage commercial viability of scientific breakthroughs.
Under current rules, the only way the UK-based winners will receive the money is if the UK associates before the May deadline when grant agreements have to be signed.
At the moment, the UK's own safety net only guarantees grants with a signing deadline of up to the end of April, which includes ERC starting grants, announced in January, but not the more recently announced proof of concept awards.
A spokesman for UK Research and Innovation, which is administering the scheme, confirmed the proof of concept grants are "not covered in the current scope" and referred Science|Business to the Department for Business, Innovation and Skills when asked if the scheme would be extended. The department has been asked to comment.
This means that as things stand, this week's grant winners are entirely dependent on London and Brussels finding a political solution to association as the clock ticks down.
"My colleagues and I hope that this situation will be resolved well before May, because aspects such as preparation and recruitment have to start ahead of the formal start," said Pawel Swietach, professor of molecular physiology at Oxford University, who won an award to scope out new ways of dealing with anaemia.
His priority is to make sure the hoped-for healthcare benefits of the project are realised, no matter where this happens.
"If this means moving the project to Germany or Poland, we would seriously consider that option, provided this has consent from my university," he said.
Science held hostage
"It's unfair that science is held hostage to other kinds of negotiation," said Andreas Ferrari, professor of nanotechnology at Cambridge University, who also won a proof of concept grant. 
Ferrari is "concerned" but still hopeful of a solution. "I cannot believe the UK government or European Commission will let these grants go unfunded," he said. There are "too many people and too many universities involved."
The proof of concept grants are relatively small scale compared to some of the Horizon grants being covered by the UK, such as the €1.5 million starting grants for early career researchers.
But they are the gateway to much bigger transition and accelerator grants.  Ferrari said every proof of concept grant he has received has led on to a start-up company. "It may seem like a small amount of money, but it makes a big difference."
For now, there is still no sign of the UK extending its guarantee. Its guidance on the scheme was updated on February 8, and still only includes seven calls, just as it did in December, although it has tried to tidy up some uncertainty around issues like which exchange rates will be used.
It does state that the UK government will "monitor the situation closely and may consider whether it is appropriate to change the scope of the guarantee".
On one hand, the UK is trying to give researchers security by guaranteeing Horizon grants. On the other, it does not want to extend the guarantee too far into the future, in case Brussels concludes London is happy to wait in limbo forever, neither associating to Horizon, nor launching its own fully-fledged replacement scheme. The April cut-off point for the current guarantee is also influenced by internal budgeting considerations.
Plan B takes shape
In the past week, the UK's science minister George Freeman has been talking up the prospect of a 'Plan B' alternative to Horizon if there is no breakthrough, although he insists association is still his first priority.
Speaking on February 2 to the UK House of Commons Science and Technology Committee, Freeman said "pretty advanced" discussions are in train.
"It is about how we make sure that, if we are outside Horizon, we can continue to be active European partners", he told MPs. What he described as "flagship fellowships", and industrial collaboration and work with SMEs are part of the plan.
Plan B would involve "more global science with other partners around the world", he said. UKRI has recently inked several research collaborations with Singapore and Switzerland to boost ties.
The UK's medium term spending plans, laid out last year, specify that if it does not associate, Horizon Europe money will be spent on an alternative programme.
It is still unclear if and when the UK's frustration will reach a tipping point, causing it to pull the plug on Horizon and go with Plan B.
Freeman told MPs there is "no firm date yet because we are in some quite fluid geopolitics". But he said he hoped to, "Segue back into Horizon association, were that to materialise, perhaps after the French elections," in April.
The UK and EU agreed in principle on Horizon association as part of a Brexit deal struck in December 2020. But although the UK insists it is ready to sign it off, the Commission has dragged its heels, last autumn linking association to progress on broader political issues like the Northern Ireland protocol.
But since last November, the Commission has struck a slightly different line in its media statements, saying that association requires a "level of trust" that the UK will comply with the attached conditions.