Swiss university presidents brace for impact of potential exclusion from Horizon Europe.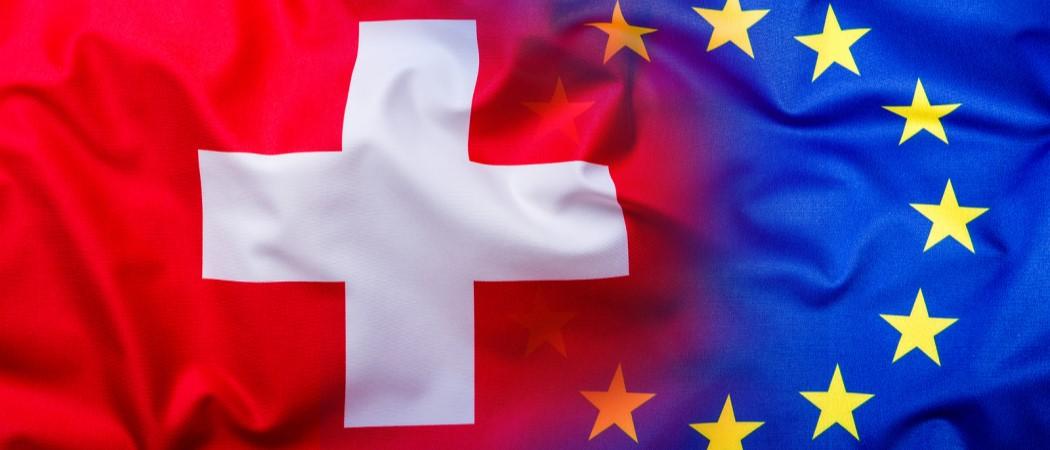 The European Commission says it is confident of eventually brokering a deal with Switzerland on Horizon Europe, but prolonged discussions about associate status and the breakdown of negotiations on EU-Switzerland relations has left Swiss universities bracing for potential exclusion from the €95.5 billion programme.
"There is a risk that we are again excluded from Horizon Europe," said Joel Mesot, president of the Swiss Federal Institute of Technology (ETH) in Zurich.
Last week, the Swiss government ended seven long years of negotiations that aimed to bring a ragbag of bilateral agreements with the EU into an overarching agreement, covering free movement of persons and mutual recognition of industry standards, agricultural products, air transport and land transport.
These negotiations were not related to collaboration in science, or with Switzerland's wish to maintain its status as an associated country in the EU's new research programme.
However, the political fallout comes at a delicate moment for international cooperation in research and innovation, with the European Commission and member states in the middle of discordant discussions over which non-EU countries are allowed to take part in sensitive research projects in quantum science and space that are to be funded through Horizon Europe.
Despite having associate status in previous R&D programmes, Switzerland is having to negotiate access to Horizon Europe.
Switzerland faced a similar situation in 2014, when its participation in the EU's research programme was suspended for six months. Back then, researchers missed two calls for the European Research Council grants, while universities lost opportunities to lead consortia in international projects.
"In 2014 we did a real-life exercise of this [current situation]," said Martin Vetterli, president of École Polytechnique Fédérale de Lausanne (EPFL).
"We have to be prepared if this is going to happen again," said Mesot.
The Commission's director general for research and innovation Jean-Eric Paquet told Science|Business that EU-Swiss relations are being "marred by the choice made by the Swiss Federal Council" to stop political negotiations on the new accord. "We will of course have to see how, over time, that will impact the overall science relationship but [Switzerland] remains a close partner," Paquet said.
Relationship status: It's complicated
Paquet said Switzerland will be welcome to participate in most of the Horizon Europe, as long as it complies with the open science principles of the programme. "[Switzerland] remains a country which, under our open science and openness under Horizon Europe, can participate in many parts of the programme," said Paquet.
Exclusions may however be applied to areas where the EU believes it needs to protect its scientific output. In fact, the full launch of Horizon Europe is being delayed because of disagreements between member states and the Commission on whether the programme should allow Israel, Switzerland and the UK to take part in quantum and space projects, two areas the Commission wants to become more competitive globally.
Given these complications, Mesot fears a potential exclusion would be even worse for Switzerland.  "Even with association, we would be excluded from some programmes," he said.
Despite final negotiations on Horizon Europe being at an impasse, the Commission is planning information events for European researchers on the final work programme and detailed information about upcoming funding calls, starting 28 June. "The work programme, of course, needs to be adopted for these information days to take place," said Paquet.
Switzerland is also a founding member of the European Space Agency, belongs to Euratom, and has been involved in the ITER fusion research programme since 2009. Switzerland and France jointly host CERN, where there is ongoing research on quantum technologies.
With such close ties, the prospect of an exclusion from Horizon quantum and space projects "makes it quite a strange situation," said Mesot.
Paquet said working closely with Switzerland is of benefit to "our respective research capacities and we join globally in ITER and CERN and in many other of these infrastructures - and that will continue."
In the Commission's view these research organisations and infrastructures are managed through intergovernmental organisations and will not be affected by the parlous state of the bilateral relationship between the EU and Switzerland. "I think this is not a source of concern for me today," said Paquet.
What does Switzerland want?
Universities want the political discussions on the EU-Swiss cooperation framework to be kept separate from Horizon Europe association talks. "We wish that [the two files] move forward in parallel" so that both sides can find "a satisfying solution" for participating in Horizon Europe, said Vetterli.
Mesot said the EU-Swiss accord and the country's status in Horizon Europe are not legally related. Political discussions are continuing on, "if and how we are going be associated," he said.
Swiss university heads wish to convince the EU their country is a very strong partner in research and education, and how important it is that the two sides continue to collaborate.
Vetterli has concerns his institution would lose credibility with its EU partners, who might avoid giving EPFL a leadership role in research projects. "If you try to build a network, the other side would ask will you be in or out [of Horizon Europe]," he said.
Mesot said the greatest risk for Swiss universities is to lose their role as coordinator in Horizon Europe projects. Exclusion from the programme could also drive Swiss university spin-outs to set up operations in EU countries to get access to EU-funded innovation networks.
For now, Swiss researchers are working through the tail end of grants from Horizon 2020, the outgoing EU R&D programme, but many are worried about what will happen in 2022 and beyond. "It will be really essential that we get clear answers as soon as possible," said Mesot.  
The Swiss cause has found supporters across the EU. An open letter by European STI Councils and Advisory Bodies and other science organisations is currently circulating calling for the participation of Switzerland in Horizon Europe.
"We are very grateful to get support from colleagues," said Vetterli. "Everybody would like this issue to be solved."