The country's local governments are mobilising to avert a knock-on budget hit from Brexit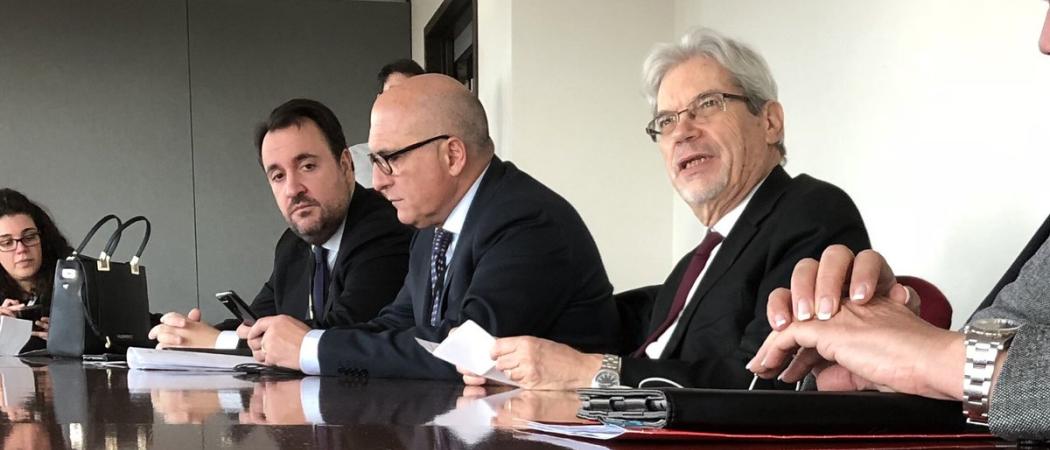 Italy is preparing to fight a proposed reduction in EU regional funding in the 2021 – 2027 EU budget.
"We may be a net contributor to the EU budget, but we do think it behoves us not to tinker with the level of funds allocated to cohesion funding," said Claudio De Vincenti, the country's minister for territorial cohesion and southern Italy, speaking at a conference in Brussels on Tuesday.
The country is a big beneficiary of EU regional aid, receiving €40 billion between 2014 and 2020 to invest in everything from broadband rollout to new railway lines.
There is a "crying need" for regional funding in the south, De Vincenti said. "So our position is to keep funds at the same level".
With the UK's exit set to leave a €10 billion gap in the common budget from 2021, other rich countries are being asked to fill the hole. The European Commission is asking for the remaining 27 members to increase their contributions from 1 per cent of total EU gross national income to a little over 1.1 per cent.
With the EU executive promising to maintain research funding in the 2021-2027 budget, spending on Europe's regions looks vulnerable. Brexit leaves a risk of sharp cuts in EU regional funding, which accounts for a third of the EU's €140 billion annual expenditure.
Threats to European regional aid were highlighted in January, with the EU's budget chief, German commissioner Guenther Oettinger, calling for at least a 5-10 per cent reduction in the cohesion budget. The Common Agricultural Policy may also be trimmed.
The cohesion fund is "a hell of a lot of money, but it's essential for EU integration," said Karl-Heinz Lambertz, president of the European Committee of the Regions, which represents the EU's mayors and other local leaders.
For some poorer, ex-communist Eastern states, such as Bulgaria and Romania, EU regional subsidies are the main source of public investment.  
The message from the EU executive is worrying, said Enzo Bianco, chair of the Italian delegation at the European Committee of the Regions. "It would be remiss of us not to notice the statements they are making," he said.  
Whichever party wins power in Italy's March election will fight to maintain regional funding, Bianco added.
"Irrespective of the results, this position will remain as it is – because it has already been worked out with local authorities and regions," said Bianco.
The Commission is due to present its full proposal for a post-Brexit budget in May.