Over 100 researchers say government should move straight to renewables, skipping plans to expand gas power plants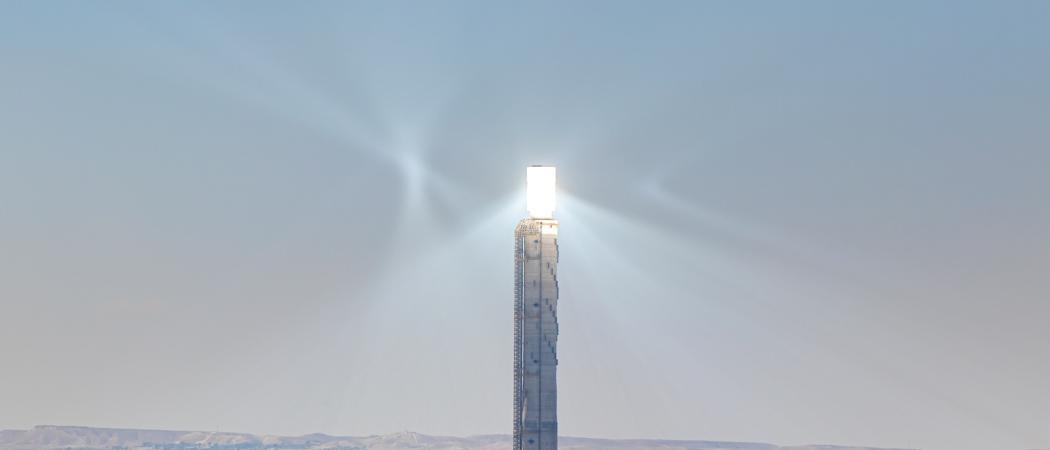 Over 100 senior scientists in Israel are demanding the government scraps natural gas plans to focus instead on renewable energy sources.
A petition this week, initiated by a researcher at Tel Aviv University, is a rebuff to a target set earlier this month by the energy minister, Yuval Steinitz, that 80 per cent of the country's energy supply should come from natural gas by 2030.
Major offshore discoveries over the last decade have left the country with plenty of its own energy.
But scientists including two Nobel Prize winners, Robert Auman and Dan Shechtman, suggest a goal of just 20 per cent for renewables in the next 10 years is insufficient, given the climate crisis facing the planet. Currently, Israel is close to getting 10 per cent of its electricity from renewable sources.
The scientists say the government's proposal to extract its own gas and build natural gas-fuelled power plants and convert existing coal-fired plants to gas represents a "significant economic risk" given the falling cost of renewables and the fact there already is a cheap and abundant supply of gas on the market from countries like the US, Australia, Qatar and Russia.  
"Recent research indicates that during the coming five to 15 years, operating a gas power plant will be much more expensive than establishing comparable solar systems with storage," the letter says.
While natural gas is a cleaner-burning alternative to coal, and is referred to as 'a bridge' to greener energy, the switch should be directly to renewable energy, the scientists say. In particular, there should be a focus on solar energy to take advantage of living in a "sun-blessed" country.
The government, which has signed the Paris climate accord, hopes more electricity from gas-fired power plants will encourage the use of electric vehicles, reducing pollution.
There are also outline plans to build pipelines that could transport Israeli gas to Europe.
The switch to gas has helped clear the air in cities like Tel Aviv. But, "Natural gas-based power plants constitute a source of nitrogen oxide pollution, especially as the plant gets older," the scientists say.
The letter also addresses at length the problem of solar energy storage, which is seen as a barrier to increasing the use of the solar energy.
"The cost of storage has plunged in recent years, mainly because of the upgraded performance of lithium batteries," the letter says.