"Nobody waits for the government here, we just do things automatically," says researcher developing national AI strategy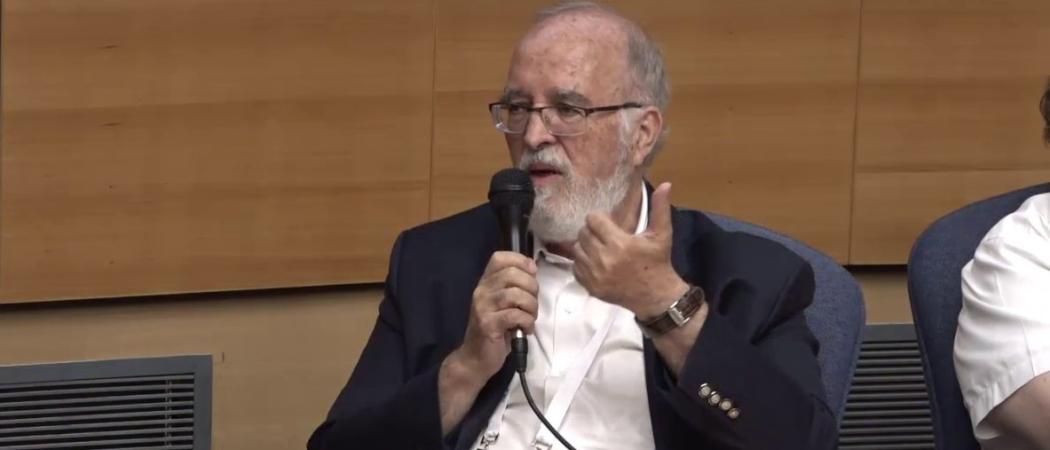 Tel Aviv, Israel - The Israeli government is developing a national strategy to make the country a leader in artificial intelligence (AI), and according to one researcher involved in drawing up the plan, the starting point could hardly be better.
"There's not much that needs to be done, in fact; the government has to send a signal, that's all," said Isaac Ben-Israel, a former Israeli defence force major general who, among many other titles, is head of the Security Studies programme in Tel Aviv University.
"There is in fact a lot of money already invested in AI research here by global companies. Nobody waits for the government to do something. It happens automatically," Ben-Israel told Science|Business.
In the country of eight million often referred to as "start-up nation", reality has kept pace with rhetoric. AI-related investments in Israel are surging: 37 per cent of the total capital raised last year was for AI companies, according to a report from Start-Up Nation Central, which tracks and supports investment deals.
Ben-Israel, a long-time figure in Israeli research, is leading the multi-committee work on the government's AI vision along with another big name, Eviatar Matania, founder and former head of the Israel National Cyber Bureau.
Both were chosen for their past roles in making cybersecurity products and services one of Israel's biggest exports.
Ben-Israel was chief cybernetics adviser to prime minister Benjamin Netanyahu from 2010-2012, when he launched the national cyber initiative, propelling the country into the top five leaders of the global cyber industry. Today, according to estimates, some 20 per cent of the total global investment in cybersecurity pours into Israeli companies and start-ups.  
"We took cybersecurity out into the real world and made it a legitimate pursuit for the economy," Ben-Israel said. "I started the cyber revolution here, and now with some of my help we are looking to repeat the trick with AI."
Israel's strength in applying AI to computer vision, which benefits greatly from the country's huge investment in military equipment, is beginning to extend into a range of different industries.
One of the biggest successes is Mobileye Vision Technology, which provides technology for autonomous vehicles. Founded in Jerusalem in 1999, the company develops image processing algorithms to interpret images from conventional cameras, to see traffic. The money raised in its initial public offering in the US in 2014 was the largest ever by an Israeli firm.
Three years later, Intel, the world's largest chipmaker and one of Israel's largest private employers, purchased the company for $15.3 billion. Now, Mobileye aims to start trials of self-driving cars in Israel next year, with hopes of commercialising a robo-taxi service.
At the same time, Israel aims to become a world leader in medical applications of AI, with companies developing algorithms that use patient data and lifestyle information to speed up and inform diagnoses.
Hospitals are amassing a huge and valuable collection of data. "Everyone has their records registered with four big insurance groups, so it's quite a centralised system here, unlike in the US," said Shai Bagon, an AI researcher at the Weizmann Institute of Science. "Everyone is aware of the potential of this data and there is an initiative to try and open it securely."
Growing demand
There are some constraints on the growth of AI, however. "We would like to triple the number of AI graduates but many of our professors are going to work in the private sector. So here's a problem that can't be solved by the market – it has to be the government," Ben-Israel said.
The answer, he suggests, is to grant researchers more flexibility to work between university and the private sector. "The rule could be that a researcher has to spend 20 per cent of their time at university. It's not a lot, but if you make them choose between university or industry, they're going to choose industry."
It is already the case that some researchers share their time between universities and tech companies, like Google and Facebook, which have research hubs in the country. "They are here for the talent, and they bring money," Ben-Israel says.
Israel's strict immigration laws create additional competition for AI recruits. Opening more positions in computer science departments around the country would help "bring excellent researchers back to Israel", argues Jonathan Berant, senior lecturer at the Blavatnik School of Computer Science in Tel-Aviv University. "[Our] university would like to hire more faculty but it is hard to fill the positions at this point where demand is very high."
Academics are drawn to the private sector by far higher salaries, but also the opportunity to work with more processing power. "There are types of research that require large amounts of computational resources that are only available in industry," Berant says.
He proposes that universities work out a way to share servers. "[We] can substantially improve the quality of research by distributing resources better and having better IT services," he said.
AI in defence
There is no doubt that Israel's defence establishment helps drive the country's tech success.
However, Ben-Israel prefers not to discuss whether investments by the armed forces and intelligence services in high tech surveillance tools could give Israel an edge in AI.
Much of the work undertaken by Israeli defence agencies inevitably remains in the shadows. "This kind of research is not open to the wider AI community," said Bagon. "They understandably keep their cards close to their chest."
Israeli men and women are required to perform military service after secondary school. Many gain experience in a variety of high technology systems and that leads directly to careers. Tech companies make no secret of their military backgrounds; start-ups' websites regularly highlight the units in which the founders served.
There is some public information on new AI defence systems under development in the country. The Times of Israel has reported that an Israeli armed robotic vehicle called the Guardium has been used on the Gaza border. Another Israeli company, Rafael Advanced Defense System, says on its website that it has developed a bomb that can use autonomous capabilities to navigate and correct its location in environments where the global positioning system has been inactivated.
Chinese competition
China and the US are seen as head-to-head in competing for AI leadership, but Ben-Israel suggests that Chinese strengths in the field have been over-promoted.
"There's no difference between brains, it's the conditions of the ecosystem and culture," he said. "You have Chinese Nobel Laureates, for instance, but more often than not they did not win for research carried out in China."
"Harmony is one of the main values in China, so people don't try and differentiate themselves from others. You don't go into the streets with pink hair. Obedience to certain rules in society is too important," Ben-Israel said. "As long as they have these values, it's very difficult to see how they will grow to become a large innovative country. The same [deference] to authority didn't work out in the Soviet Union," he says.
Israel doesn't have it all figured out either. Start-ups there, like in Europe, face challenges in scaling up to become bigger, sustainable businesses; many promising companies leave to find bigger markets in the US. Thousands of start-ups are being developed in incubators, but the country has only a handful of so-called unicorns, or start-ups valued at over $1 billion.
The success rate for new businesses in Israel is low at 5 per cent. It's not hurting motivation, though. "In Israel, we have five new start-ups per day; or 1,500 a year with maybe 200 surviving," said Ben-Israel. "What makes us good in science and business is that we're not ashamed to fail, or too timid to tell people how to do things differently and better."