Momentum candidate for the European Parliament says structural funds shouldn't be used to finance national research projects and calls for a unified vision for R&D policy that acknowledges member states on their own cannot be global innovation players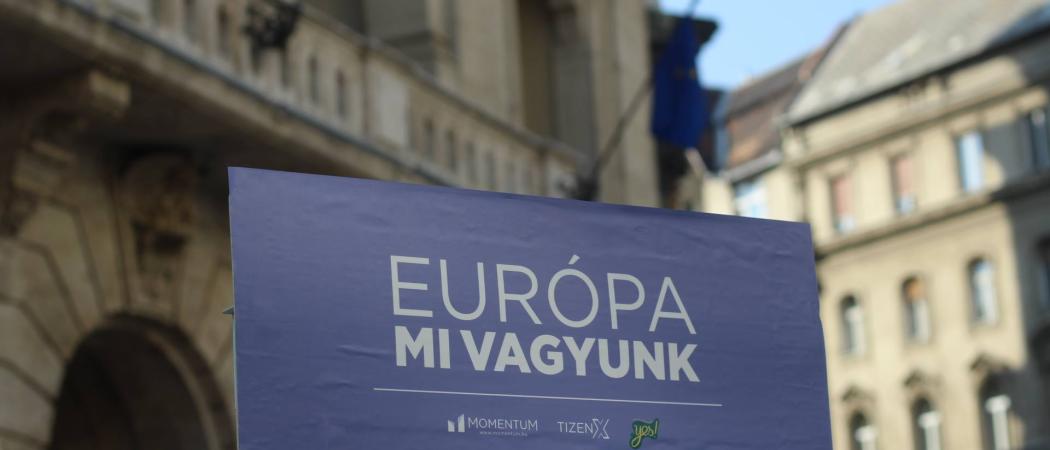 Hungary's Momentum party says European structural funds are too easy for corrupt politicians to siphon off. Given this, the EU should not fund national research projects from structural funds, but rather, there should be a greater joint commitment for Europe to become a global innovation player. 
Momentum candidate Barnabás Kádár told Science|Business his party wants to "bring rational thinking into politics." It is clear some member states cannot be trusted with devising competitive research and innovation funding schemes based on structural funds. "I don't think science and innovation should be done with cohesion money," Kádár said. "There is too much possibility for corruption and cronyism."
At the same time, Momentum believes member states alone lack the economies of scale needed to compete with the US and China in the development of new technologies. In the face of this reality, the EU should have greater control over research and innovation policies in order for Europe to become "a player in these futuristic things."
To help close the research and innovation performance gap between rich and poor member states, EU officials have been encouraging member states to use structural funds to finance science projects which could not make it past high success thresholds in EU research framework programmes. 
But the EU does not have a unified regime for how to distribute these funds, leaving it up to the member states to draw up their own rules, a state of affairs which, Kádár says, enables corrupt politicians in certain countries to misappropriate funds. Instead, he suggests the EU should increase funding for programmes which require direct applications to Brussels, though he was low on any detail of how the European Commission would be able to handle this gargantuan task.
For Kádár, it would only be appropriate for structural funds to be used for research and innovation once all member states join the European public prosecutor office, a new EU body that is supposed to prosecute crimes against the EU budget, including attempts to defraud structural funds.  "[Hungary is] not joining the EU prosecutor office, because we do not want EU cohesion money to be subject of the prosecutor," he said.
According to Transparency International, Hungary is the EU's third most corrupt member state.
Building Momentum
Kádár is one of the many young Hungarians who co-founded the Momentum movement in 2017 to oppose prime minister Viktor Orban's grip on power. A petition signed by 266,000 people calling for a referendum against the Hungarian government's bid to organise the 2024 Olympic Games was Momentum's first dive into politics, and a necessary step, Kádár believes, because hosting the games could have been a chance for the Hungarian government to hand out lucrative contracts to cronies. Orban decided to cancel the bid before the referendum could have been held. "The government got afraid and pulled out," said Kádár.
Momentum then ran in the 2018 parliamentary election in Hungary, but only got three per cent of the votes and failed to win any seats. The party is now polling between five and six percent, which is enough to propel their top candidate, obstetrician and gynaecologist Katalin Cseh, into the European Parliament.
As fifth on the Momentum candidates list, Kádár has little chance of winning a seat, but he hopes Momentum can bring rational thinking into politics and that his party's ideas for research and innovation will be debated in the European Parliament.
The Momentum R&D wish list
Momentum wants EU spending on research and innovation to double and for the EU to create a mechanism that enforces commitments made by member states to raise their R&D expenditure to three per cent of GDP, a target which most have yet to achieve.
Momentum also wants the EU to invest more in artificial intelligence and to spend "around €50 billion" in this field over the next decade. Kádár says current talks on artificial intelligence in Europe focus a lot on ethical aspects and data privacy, which is "all nice", but the debates should be instead on what common strategy the EU should adopt to become competitive in the global AI race. He points out that the US and China have more human resources in artificial intelligence, high-performance computers and flagship companies, than the EU.
Also on the wish list, the Hungarian party wants the EU to have an army and a dedicated cyber security agency, modelled on Estonia's excellence in cyber defence, that would fight military and economic espionage by Russia and China.   
Momentum wants the EU to start working on a plan to become the "largest asteroid miners of the world," building on the  programme set up by Luxembourg, the first EU country to put in place legislation allowing private companies to invest in space mining. According to Kádár, asteroids hold the answer to the dependence on rare earths and other scarce elements needed by industry.
In addition, Momentum will advocate for increased use of genetically modified crops, to increase yields and to prevent deforestation, "We do not think GMOs are creations of evil," Kádár said.
Kádár admits the nuts and bolts of research and innovation policy are not the hottest topics on the campaign trail in Hungary, but believes it is the duty of politician to explain how investment in research and innovation benefits voters. "Focusing on these topics has tangible benefits for your work and income," he said.