Disagreements over European Innovation Council and industry partnerships are holding up an outline deal. Research ministers aim to seal blueprint for science programme next week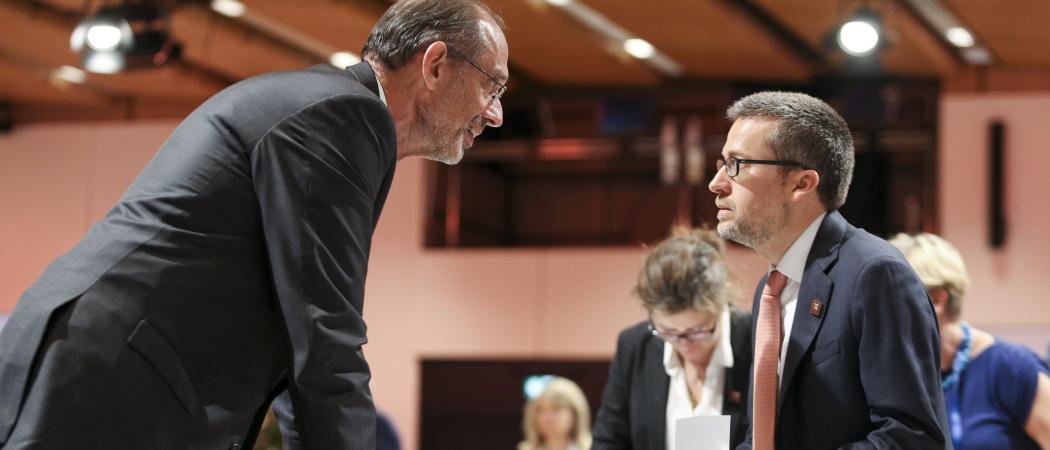 There are still unresolved issues with Horizon Europe as member states approach the end of negotiations under the Austrian Presidency for the EU's 2021-2027 research programme.
A draft compromise plan drawn up by Austria, which currently holds the council's rotating presidency, seeks to find agreement on a number of issues, but is facing opposition from some member states.
There are a number of tricky issues for research ministers to settle when they meet on November 30 for what Brussels hopes will be decisive talks, including on options for the European Innovation Council (EIC) and industry partnerships.
"There is hope for an agreement," tweeted Dan Andree, a special adviser to Sweden's Ministry of Education and Research, who sat in negotiations with other member states Wednesday. Brussels is hoping to squeak through an outline deal by the end of the year – a blueprint that could keep everything on track to approve the research programme before EU elections in 2019.
"Perhaps the most encouraging sign from yesterday was that most member states explicitly expressed their support for achieving a [partial general agreement] next week," said Christian Naczinsky, head of EU research policy and coordination at the Austrian Ministry for Science, Research and Economy.
Negotiations are continuing this week, but a Council draft document dated November 19 gives an overview of a number of areas causing debate and disagreement.
Talks have stalled on the EIC, the Commission's new technology commercialisation body and a pet project of EU Research Commissioner Carlos Moedas, which is to arrive in 2021 in two parts – a "pathfinder" component for truly new ideas, and an "accelerator" for those that are closer to market.
EIC will offer fast and simple grants, loans and equity. At €10.5 billion, the money earmarked for it is not small change, which is why member states have asked for more oversight of how money is spent under the pathfinder.
And, a proposal added by member states that is likely to be contentious, says the EIC "may foresee the possibility for legal entities from low research and innovation (R&I) performing member states to join already selected collaborative R&I actions."
This is a clear effort to help newer and poorer EU members like Bulgaria and Poland, which do not stand to gain from the EIC in the same way that rich countries like Germany or France do. It also highlights a feeling, expressed recently in Parliament debates over the shape of Horizon Europe, that central and eastern Europe should be compensated in some way for a roughly six per cent proposed cut in EU cohesion funds.
Talks on Wednesday "secure[d] broad support for a package of measures dedicated to low R&I performing countries," said Naczinsky.
Some countries are arguing, however, that research money should be distributed only to the best projects, regardless of geography.
Capping industry-led partnerships
The draft compromise text also has new language calling for the Commission to pay "particular attention to identifying networking opportunities for legal entities from low research and innovation performing member states."
According to the Council text, the EIC accelerator should also give grant-only and equity-only support to projects, rather than a blend of both.
Elsewhere, several member states want to cap how much money industry-led partnerships, such as the Innovative Medicines Initiative, get in Horizon Europe. Another camp of member states, and the Commission, oppose the cap proposal.
The November 19 text also notes that Malta and Poland have reservations on embryonic stem cell research. The Commission proposal says that research on human stem cells "may be financed", but not if the research is prohibited in a member state.
Getting an agreement to satisfy 28 governments on a huge programme covering countless research fields is never going to be straightforward.
But it is further complicated by the Commission's request that Horizon Europe has a dual legal basis, authorising R&D funding under a Framework Programme - as is usual - and also invoking another treaty article more commonly used for industrial policy.
Efforts to resolve what would normally be a humdrum dispute are to be put off until next year, upping the stakes for the Romanian government, in its first ever six-month turn at the helm of the Council of the EU, to settle the issue.
Many fear negotiations on the legal aspect could slip beyond the 2019 EU elections, limiting the time available to ratify the text ahead of the start of the new programme in 2021. Moedas has warned that, "If we don't agree on the programme before the elections, we will have a major problem."