Romanian prime minister says she stands by Dan Nica but also 'has a woman, if required', after Rovana Plumb was rejected by parliament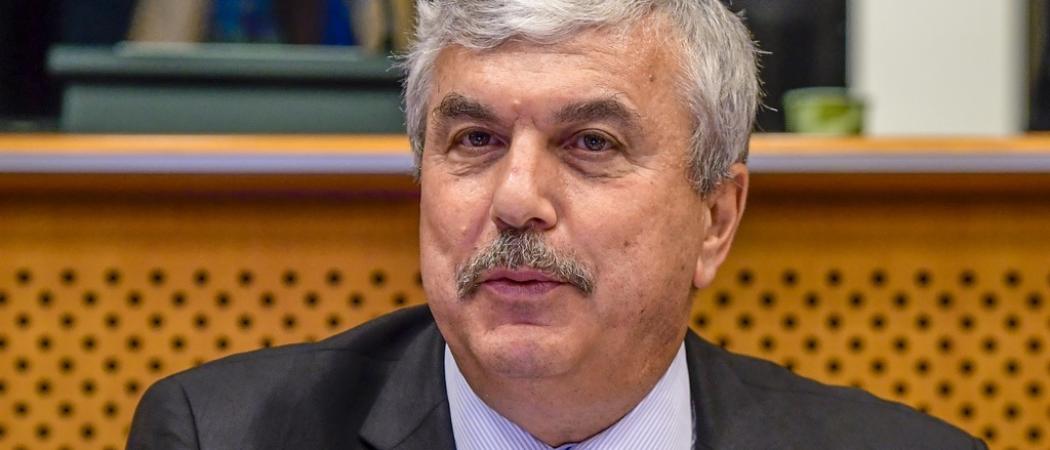 The Romanian government has once again decided to nominate Horizon Europe rapporteur Dan Nica for the post of EU Commissioner for Transport, after the initial back-up candidate, Rovana Plumb was rejected by the legal affairs committee in the European Parliament, after MEPs found she omitted to declare she took a €168,000 loan from a private person to finance her campaign in the European elections.
Romanian prime minister Viorica Dăncilă took note of Plumb's rejection and she suggested Nica is the best fit to replace her. "Dan Nica is still the proposal," she said on Tuesday evening, after a precipitous meeting with her party.
The Romanian Social Democrat party is on the ropes, after the opposition filed a no-confidence motion which will be debated in the Romanian parliament on 10 October. Chances are the motion will pass and the government will be ousted, which gives Dăncilă only a few days to convince European Commission president-elect Ursula von der Leyen that Nica is the best fit for the commissioner post.
As Horizon Europe rapporteur, Nica has been pushing for greater geographical balance in the research and innovation programme and is a staunch advocate to using EU research funds to reduce the innovation gap between rich and poor member states. 
This is the second time Dăncilă has proposed Nica, but he was first overlooked by Von der Leyen, who chose Plumb instead, as she was seeking gender balance in her team of commissioners.
Nica is once again proposed in tandem with a woman, Gabriela Ciot, a secretary of state at the Romanian ministry for foreign affairs. "We also have a woman, if this is required," said Dăncilă, acknowledging Von der Leyen's request to member states to pay more attention to gender balance. 
The Romanian press has reported that Dăncilă spoke to president-elect von Der Leyen on Tuesday about the case of Plumb and they are expected to speak again about Nica's nomination.
In addition to not declaring the election campaign loan, MEPs also highlighted a corruption case Plumb was involved in a couple of years ago. According to prosecutors, during her time at the helm of the government's ministry for environment and climate change in 2013, Plumb helped pass a government decision that saw a state-owned island on the Danube virtually transferred to a private company close to former socialist leader Liviu Dragnea, who is now in prison for corruption. Plumb was eventually not prosecuted after the parliament voted against lifting her immunity.
By the same token, Nica could face some similar hurdles in the European Parliament if his nomination is accepted by Von der Leyen. He was accused of abuse of power in a corruption scandal that saw several high-ranking government officials convicted for approving the purchase of overpriced Microsoft software licences. In the end, Nica was not prosecuted thanks to a statute of limitations.
Editor's note: This article was updated 2 October. The vote for the no-confidence motion has been re-scheduled for 10 October.