More than 70 research institutions have an explicit ban on defence-related projects, and there are few signs that the Ukraine invasion will convince them to shift course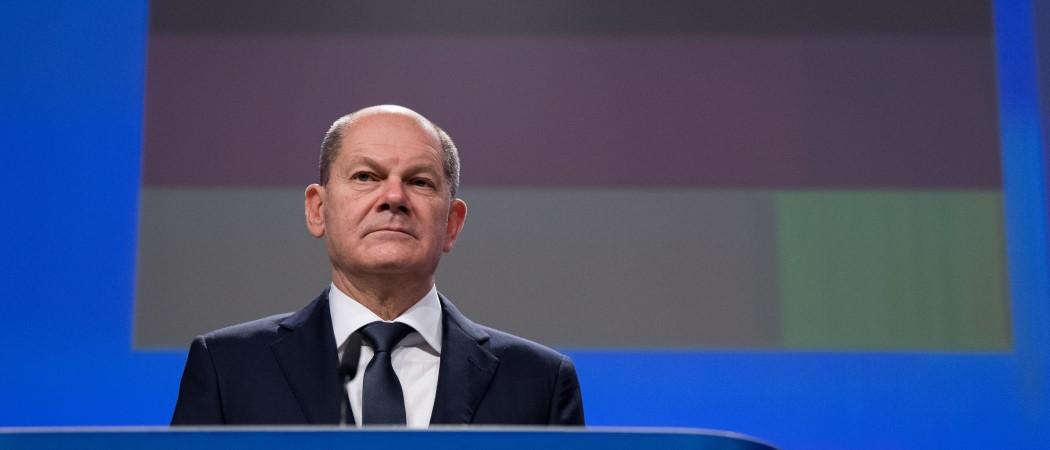 Russia's invasion of Ukraine has spurred a radical rethink of European research priorities, with politicians including French president Emmanuel Marcon demanding that the EU urgently invest in new military technologies to defend itself, and Nato launching a €1 billion fund for defence start-ups.
But a "civil clause" constitutionally prohibits dozens of German universities from conducting defence-related research, raising doubts over the extent to which Europe's biggest economy will be able to participate in a pivot to military R&D.
Stunned by the invasion, German chancellor Olaf Scholz declared a Zeitenwende – a historical turning point – and promised to overturn decades of military neglect with €100 billion more for the military this year alone. 
Yet in Germany's pacifist-leaning universities, there is no sign of a similar Zeitenwende just yet.
"This is really a crucial question," said Peter-Andre Alt, president of the German Rectors' Conference.
Since the outbreak of the war, the issue of the civil clause has not yet become a big flashpoint on campus, he said.
But "there will be a conflict" over the civil clause in the months to come, he predicted.  
German university civil clauses date back to post-war period, when institutions sought to atone for their role in aiding the Nazi war machine, although there have been a flurry of new clauses adopted in the past two decades. 74 institutions have some form of the clause, according to a campaigning group that supports them.
They include RWTH Aachen, one of the best regarded engineering universities in Europe. The university recently stopped a research project to improve a vehicle production line for a foreign company when the vehicles changed to be used for military purposes, a spokesman for the university said.
A spokeswoman for the Technical University of Berlin said it took its civil clause "very seriously" and that in cases of doubt, academics have to prove that their "intended research objective does not primarily serve military purposes."
German media regularly "expose" German universities for having taken US military-linked funds, even if the amounts involved would be a rounding error compared to the defense dollars that flow into US universities. There have been similar media outcries in Austria, where students have also demanded civil clauses of their own.
And even where a university has no formal civil clause, there is often a kind of informal understanding that it does not carry out dual use research, said Alt. At the Free University in Berlin, where Alt was previously rector, there would be "serious trouble" if they decided pursue military research. "This is the baseline for many universities," he said.
Doubling down
Since the invasion, there have been a few signs signs of conflict and debate on campus between conversative and left-leaning student groups over the civil clause. But there is no hint yet of any universities shifting stance, nor of supporters of the clause changing their minds in wake of the attack on Ukraine.
Peter Förster, a student at Cologne University and a campus campaigner in favour of the civil clause, said that the Ukraine invasion had, if anything, strengthened his conviction.
"Our position is even more strongly against any research for military purposes," he said. "It is more urgent than ever that universities study the causes of war and the preconditions for peace. For this, they must be independent of the influence of the arms industry and the military."
He blames Nato as well as Russia for "fuelling this war" by spending heavily on the military.
One objection raised to the civil clause is that it trespasses on academic freedom. Förster counters that "peace is necessary for science".
Following the invasion, the pacificist movement inside German universities was "kind of in shock", said Klaus Boehnke, a social scientist at Jacobs University who is a prominent peace advocate and supporter of the civil clause. They had not believed a major war would ever again erupt in Europe.
But since then, pacifist academics have started to fight back, penning and signing a public petition against German weapons deliveries to Ukraine. "The academic sections of the peace movement have said, okay, we must be heard and we must voice our concern over the militarization," said Boehnke.
At some universities without civil clauses military research may gain ground "surreptitiously", he thinks. "But I don't think that there will be a full reversal of policy," he said.
Political battleground
The civil clause has become a political battleground in Nordrhein-Westfalen, Germany's most populous state. Cologne University, for example, brought in a civil clause in 2015 after the state's ruling coalition, made up of the centre-left Social Democratic Party (SPD) and the Greens, introduced a law encouraging universities to adopt one.
The Greens and SPD lost power to the conservative Christian Democratic Union (CDU) and pro-market Free Democratic Party in 2017, which overturned this aspect of the law. But universities were still allowed to keep their civil clauses, and Cologne has maintained its ban on military-related research.
Earlier this month, voters in the state went to the polls again. The CDU and Greens emerged as the big winners and are now discussing a coalition. What this means for the civil clause is unclear: the CDU is in favour of the status quo.
But the Greens, despite their hawkish foreign policy reputation at the federal level, are in favour of reintroducing a blanket civil clause into state law.
Security studies
Vanessa Vohs, a research assistant at the Berlin-based German Institute for International and Security Affairs, has long believed the civil clause to be "outdated", especially so in the light of the invasion.
Not only does it stop German universities applying their engineering and natural sciences expertise to creating cutting edge weapons, but it has also helped hinder military-related political science too, she believes.
"What we can see and observe in the German landscape universities is that we are bad at security politics, or security related studies," she said. At RWTH Aachen, for example, the civil clause applies to all disciplines, not just sciences and engineering, a spokesman confirmed.
German scholars sometimes have to go abroad to specialise in security, Vohs says. She herself studied security topics in Israel and the UK, countries she says have a "very different relationship" to security and their militaries.
"We lack strategic minds in Germany," she said. This may help explain Germany's stuttering approach to the war, refusing to deliver weapons to Ukraine until the invasion actually started.
These fears go back years. In January 2014, the then German president, Joachim Gauck, suggested to the Munich Security Conference that it was "time for all the universities to mobilise more than a handful of chairs where German foreign policy can be analysed."
"Doesn't research on security issues need to be invigorated, to boost work on matters such as defence against cyber attacks by criminals or intelligence services?," he asked. Less than two months later, Russia had annexed Crimea.
There is only one war studies degree offered in Germany, and just two security studies degrees, found a book released last year, The Responsibility to Defend (which received rave reviews from the now leader of Germany's opposition CDU, Friedrich Merz).
Universities largely teach international relations in a way that focuses on global governance – shared problems like climate and health – and consider the use of military force as "at best redundant and at worst archaic and destructive," it argued.
Another argument against the civil clause concerns AI in warfare. Weapons are increasingly autonomous – evidenced by US-made tank-busting Switchblade drones now deployed in Ukraine – posing serious ethical questions over the extent to which humans should be in the loop when carrying out an attack.
If universities help create such weapons, they can embed some kind of human control, argued Vohs. "It's key that we do research on those issues, and don't just keep it to the military themselves," she said.
Pacifism 'in DNA'
Of course, much of Germany's research takes place outside of its universities, in Fraunhofer, Max Planck or Helmholz institutes, and these networks as a whole do not have civil clauses. The country also has two universities run by the military, one in Hamburg and one in Munich.
Still, other universities can't simply say they won't take part in the Zeitenwende, said Alt.
And yet there is a long way to go to change minds. While there has been a sense of generalised horror and shock at the Ukraine invasion, it has not yet shifted attitudes in German universities towards dual use research, he said.
"In the DNA of German universities there is a shared opinion that universities should focus on civil use," he said.