As the decade-long - and at times controversial - Human Brain Project draws to a close, there are fears the research landscape around neurosciences could fragment. Member states now want a new way to coordinate research.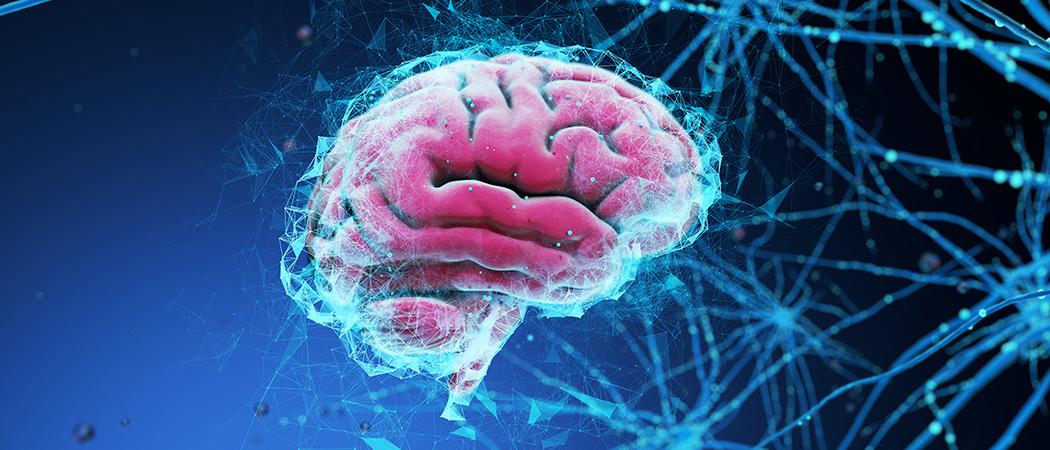 France will prioritise brain research during its upcoming EU presidency, aligning national strategies and working on a specific brain health partnership for the second half of Horizon Europe.
It has the support of Italy, which also wants to pool European resources in neurosciences, amid fears that with the end of lavishly funded and controversial Human Brain Project (HBP), the European research landscape could fragment, with member states duplicating each other's efforts.
"It is really our intention to make this topic a strong topic of the presidency," said Claire Giry, director general of research and innovation at France's research ministry, told a conference this week held to set out future directions post-HBP.  
At a time of significant advances in the field, neuroscience in Europe has been under something of a cloud since the disastrous early stages of the HBP. The so-called Future and Emerging Technologies Flagship was launched with great fanfare in 2013 by the Commission, promising, among other things, to "simulate a complete human brain in a supercomputer."
But the following year hundreds of scientists signed an open letter arguing this was simply not yet feasible, and more basic research was needed before the brain could modelled in silico. The tipping point came when it became clear the project's leaders intended to exclude studies on cognition from the future plan.
A redefinition of the project's objectives and a governance shakeup followed, but it remains a byword for scientific hype over reality: last year a film, In Silico, documented the implosion of the project from the inside. Its original estimated budget was €1.2 billion, but total spending should in fact only come to around half of this, with €406 million coming from the Commission. 
In 2020 the project entered its final phase, setting up the EBRAINS research infrastructure, a Europe-wide initiative that it hopes will be an enduring legacy. Although it fell well short of initial promises, supporters of the HBP now point to tangible breakthroughs, including a pioneering brain atlas and advances in robotic hands.
But with only two years left to run, questions are now being asked about whether brain research will splinter into silos without overarching projects to hold it together.
"The biggest value added of the HBP is the collaboration which we see across different domains and disciplines," Paweł Świeboda, who took over as director general of the project last year, told Science|Business.
"This is only possible in a large project like this. If you look at the individual ERC grants, Horizon Europe grants, these are very specific projects. What happens under HBP's umbrella is you have a lot of scientific exchange going on…between experts in different domains," he said.
Świeboda is "concerned" that after the HBP expires in 2023, a "diversity and heterogeneity" of research could prevail across Europe. "Once the HBP ends, we need to find a formula," he said.
As the clock ticks down on the project, member states are beginning to line up in favour of a common European agenda on brain research.
"It is really important to align European and national strategies," said Giry, speaking on 12 October at the European Brain Summit in Brussels. She pledged French national support to allow EBRAINS to continue working after the wider HBP project ends.
One potential mechanism to coordinate the field is a Horizon Europe brain health partnership, mooted for the second half of the Horizon Europe programme. "The construction and dimensioning of the partnerships will be an issue for us to work on during this presidency," Giry said. A specific event on brain research is planned. 
Italy also appears to be on board. It is "unthinkable" that "each country can move independently of other partners, along the lines of uncoordinated initiatives," said Maria Cristina Messa, Italy's research minister. The HBP has been part of "a trend towards the better coordination and pooling of talent and resources", she said.
Messa wants an annual conference to coordinate the European neuroscience research agenda, also bringing in academics from other research powers like the US.
This has backing from key MEPs. "Please count on our strong support from the European Parliament," said Cristian Silviu Bușoi, chair of the ITRE Industry committee. He pledged to make sure brain health is "high on the European agenda."
"I fully agree this is a very important topic for us," Irene Norstedt of DG Research told the conference.  A potential Horizon Europe partnership on brain health from 2025 "will of course require strong support and commitment from the member states," she cautioned, but noted that "some countries…have expressed a strong interest in the brain area."
Even before then, there are initiatives afoot to keep research from fragmenting. In 2018 the European Brain Research Area was formed "to foster alignment and better coordination of research strategies across Europe" and "ultimately develop a shared brain research agenda in Europe," said Monica di Luca, president of the European Brain Council, which set it up.
An even more lofty goal for brain researchers is a fully fledged brain-focused mission in the successor to Horizon Europe. But for now, they acknowledge that the argument remains to be made. Norstedt was silent on the prospect of a brain mission.
"I think we still have quite a long way to go, and it's very much in the hands of our community to make a convincing case for a brain mission in the future," said Świeboda. "We just need to do more of the homework to present a case," he said. "I think the political commitment is growing. And out of that I would definitely see a brain mission in the next framework programme."
One potential obstacle is lingering distrust in the academic community after the early fiasco of the HBP.
"We shouldn't disappoint our communities if we want all our communities to work together," said François Jacq, general administrator of the French Atomic Energy Commission, which funds some brain research.
"To be honest, it's clear the image of the HBP was a mixed one in the French scientific community," he told the conference. "That is obvious. People didn't really understand what was at stake and how we could contribute."
But this is starting to change, he said. One year ago, "there were still mixed feelings in the French community. Now, I think most of the community is behind us."
This article was updated to reflect the fact that €1.2 billion was an early budget estimate for the Human Brain Project. The final budget is expected to be €607 million.