The wireless industry appeals to the European Commission to promote a more coordinated approach to fast internet networks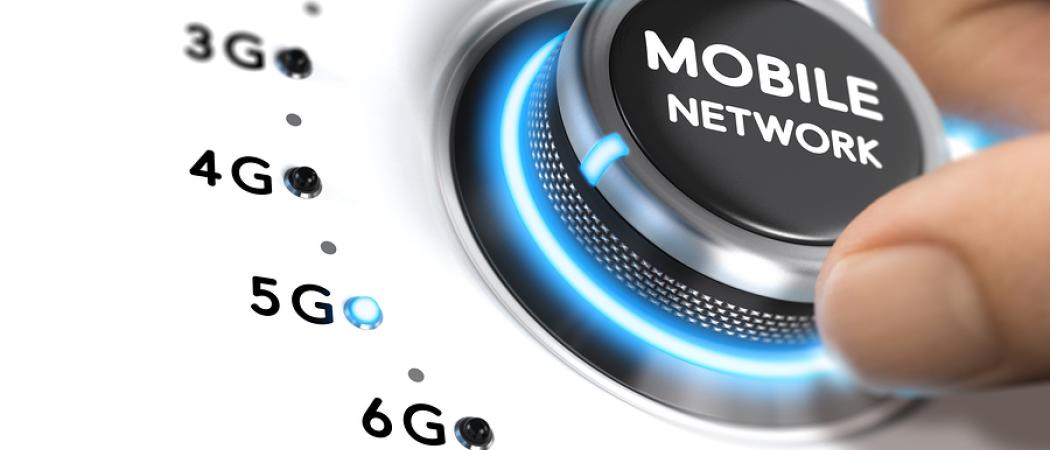 Mobile-phone companies and telecommunications equipment makers stepped up calls this week for quicker and more coordinated planning among member states for next generation wireless network 5G, amid fears that the battle for supremacy in the technology was being won in the US and Asia.  
The European Commission has tried for years to coordinate how national governments allocate wireless spectrum to mobile operators, to create a single European telecoms market.
But there are divergent approaches to 5G across Europe, leaving a "choppy environment" for investors, said Stephen Pentland, head of spectrum at Vodafone, speaking on Tuesday at a 5G conference in Brussels. "There's a self-serving and fragmented approach to what is supposed to be a single market," he said.
Even within EU member states, operators rushing to be the first to offer customers next-generation ultrafast technology find themselves having to navigate competing strategies, Pentland claimed. "How do you get behind Amsterdam's 5G pilot if there isn't also a national plan? It feels back to front," he said.
The Commission sought to improve the 5G market for industry by proposing a minimum spectrum license duration of 25 years, in a telecoms reform proposal in September.
Currently spectrum licenses in Europe are awarded for around 10-15 years, but operators seek indefinite licenses, like those offered in the UK and the US, to help recoup the expected massive 5G investments.
"It's a tangible thing that the Commission can enforce," said Catherine Bohill, director of spectrum strategy with Telefonica.
Spectrum licencing is lucrative for governments, which can raise billions of euros in special auctions. The promise of this huge sum of money is distracting for politicians responsible for planning for 5G, Pentland suggested.
"The Italian government recently published details on 5G – what was in those details? How much money the government would raise from operators. That's a treasury approach, not an industry approach," he said.
Signal shift
The promise of 5G, which is getting its first showcase at the Winter Olympics under way in South Korea, is that it can offer download speeds of around 10 times the rate of the current standard, 4G, and response times of below one millisecond. Most mobile-phone companies are targeting 2020 for the initial rollout of the technology.
To move from trials to deployments, 5G requires "unbelievably more capacity" to handle demand, said Philip Marnick, group director of spectrum at Ofcom, the British telecoms and media regulator. With a natural limit to how far higher frequency signals travel, member states need to erect more base stations and antennae to support 5G.
In dense, urban areas, this means installing many small cells to handle demand for data, adding to the costs of 5G.
There are around 150,000 cell sites across the EU today, which may have to rise to millions, said Amit Nagpal, a partner with British telecoms consultancy Aetha. Installing all the necessary base stations is very expensive. "The cost of running them would run into billions," Nagpal said.
Getting permission to build new antennas is currently a lengthy process. "It takes between 18-24 months to negotiate a plan to erect a new base station. This time is cost that needs to be factored in," said Johannes Gungl, CEO of the Austrian regulatory authority for broadcasting and telecommunications.
Avoiding a repeat of slow 3G, 4G rollouts
The EU wants to be fully 5G-enabled by 2025, but memories of a piecemeal delivery of the current 4G network, and the 3G one before that, are hard to shift.
"For 3G, yes we suffered, but we made it," said Roberto Viola, director-general of the Commission's communication, networks, content and technology directorate. "4G took around 10 years to arrive – although in some parts of Europe it is still not available.
"With 5G, we have heard the political commitment, now we want the legal certainty. I hope the experience will be more similar to 3G than 4G," he said.
Even if member states hit the 2025 target, they may already find itself behind global competition. "If we are two or three years later than the rest of the world – and there are currently big steps being taken in the US, Japan and Korea – all our industries will struggle to catch up," said Lasse Wieweg, global coordinator of GSA Spectrum Group.