Rolf Tarrach, in a long-shot bid for the European Parliament, wants to transform the debate around science and evidence in Europe. 'Society has got used to believing things that are wrong,' he tells Science|Business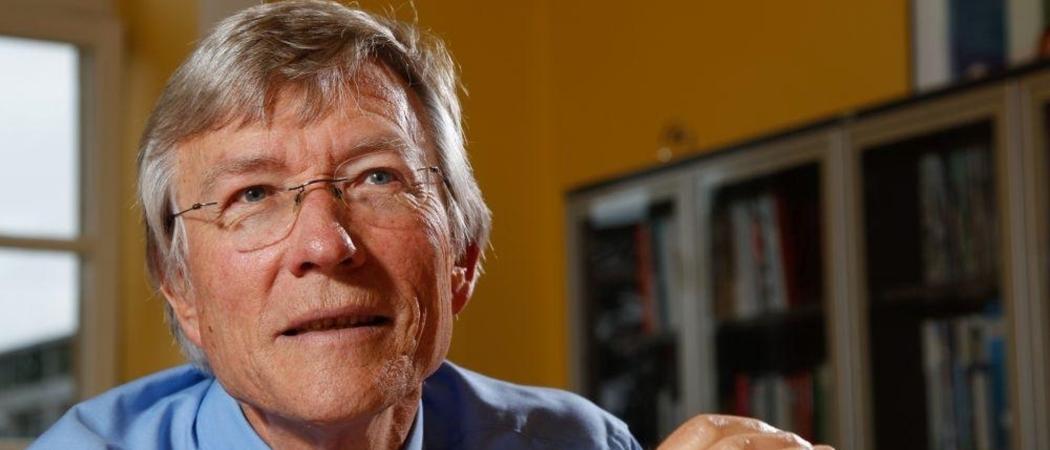 Rolf Tarrach is stepping out of his comfort zone and wants other scientists to join him.
The 71 year-old former rector of Luxembourg University is one of only a handful of researchers who are standing in the European elections in May.
His decision to run for a seat in the European Parliament is a reaction to many things, he says. These include his distaste for populist parties, Brexit, and the seemingly unstoppable flow of fake news on the internet.
Tarrach, who is throwing in his hat with the new pan-European party called Volt, is energised by what he regards as a rising anti-science or anti-evidence sentiment in Europe.
"Society has got used to believing things that are wrong. Social media has greatly helped this. In the old days, there was at least some quality assurance on information. Now, you can have one million followers, even if what you're writing and saying is pure fantasy," he told Science|Business.
"What social media has allowed us to do is marvellous, but I think these big tech companies understand they need to do more against misinformation and hate. We need to put pressure on them," Tarrach says.
The view resonates in an election that is seeing candidates repeatedly lining up to lob stones at Silicon Valley. At an EU debate among on Monday, the early signs were that next European Parliament is going to want to come down hard on big tech companies.
"What's gone wrong in the world? I think partially it's because scientists like myself don't devote enough time to talk to the population; by not transmitting what we know, we have left the space open to people who know very little," Tarrach said.
People, and particularly politicians, prefer certainty to nuanced debate, he says. "If you start mumbling something about the risks of 1.5 degrees or 2 degrees warming, it's not clear to everyone what you mean. So it can be much more effective to say [the science behind global warming] is wrong. The media has not always helped here, but I think it is improving, and taking much more [care] in how they report in recent years," said Tarrach.
Political novices
Tarrach was rector of the University of Luxembourg until 2014, a position he held for 10 years. Before that he was professor of theoretical physics at the universities of Valencia and Barcelona, as well as the former president of Spain's Scientific Research Council.
The signs are Tarrach is helping transform the election debate in Luxembourg, but there is little chance of him winning.
As a new party which is fielding candidates in eight countries, Volt faces a struggle to raise enough money for an effective campaign and pan-European parties find it difficult to catch fire with voters. The party's six candidates in Luxembourg are political novices starting out far behind their opponents when it comes to running a professional campaign.
Tarrach, candidate number six on the Luxembourg list, sees his role primarily as a booster sent out to impress voters with his weighty scientific credentials.
He acknowledges his upstart party faces an uphill climb. "There are 10 parties running for six [MEP] slots in Luxembourg. The probability that any of us get enough votes is very low, as you can imagine," he said.
"Nobody yet really knows about Volt," Tarrach said. "It's hard but that's never been a reason for not trying."
Tarrach says his wife discovered Volt three months ago. "We liked how it is progressive, pan-European, and stands for a Europe where knowledge is more important than ideology," he said.
After that, Tarrach invited Volt Luxembourg's young president, George Penn, around for tea, and was impressed with the pitch. "I told him, I like most of what you tell me, I'm ready to help. If you think the list is more attractive with my experience, then let's do it," he said.
Tarrach was instinctively drawn to the party's pro-science outlook.
On policy, Volt stands for more EU spending on research.
"We believe the EU should spend €160 billion" over the next seven years, he says. The proposed budget for the EU's 2021-2027 research programme, Horizon Europe, is €94.1 billion.
"The success rate for researchers applying to the European Research Council is extremely low because it does not have enough money. We also want much more money for Erasmus-plus student exchange," Tarrach said.
Tarrach is no stranger to Brussels, having served on various research evaluation and advisory committees there over the years. He is also, since 2015, president of the Brussels-based European University Association, a lobby group representing some 850 institutions in 47 countries.
"I'm used to thinking transnationally because there are no frontiers in science," he says. "There are no borders. I worked in CERN many years ago, and you were with scientists who came from Russia, China, wherever. It doesn't matter to us," he said.