Head of Innovative Medicines Initiatives argues that the project's technologies, knowledge and networks came together in the crisis. The successor programme must sustain these achievements and build on them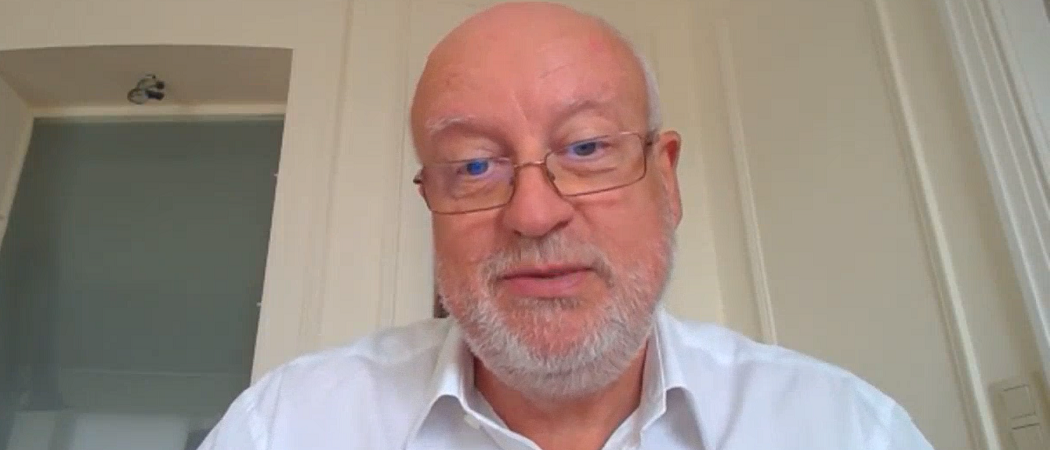 The conference at which this session took place was sponsored by ATTRACT, EIT Health, EIT Urban Mobility, Bio-Based Industries Joint Undertaking, and the Innovative Medicines Initiative.
It was a "big test" as the Innovative Medicines Initiative (IMI) was thrust into the "incredibly high profile environment" of the COVID-19 crisis, said Pierre Meulien, executive director of the public-private partnership (PPP). In the event, he said, IMI quickly repurposed programmes and mobilised resources to help mount a pan-European response.
"IMI represents a long-term investment and commitment from both sides – the European Commission and EFPIA [the pharma industry association]. This has created a platform where we can bring together all the actors necessary to accelerate the R&D process," Meulien told a Science|Business workshop examining the role of PPPs in preparing for pandemics.
In addition to having access to the best resources and the ability to do things at scale, IMI has also established links to regulators, health technology assessment bodies, patients' groups and SMEs.
Meanwhile, pharma companies are contributing a valuable piece of the operation, providing resources and the expertise of staff who are experienced in steering products through development and on to the market. "There is end-to-end integration," Meulien said.
Key to success is the way in which IMI balances interests. "There is value for the public side in getting access to industry expertise, and value for industry, which is incentivised to do things it would not normally do – and especially not in collaboration with competitor companies," said Meulien.
The strength and flexibility of IMI is underlined by the fact that while none of the programmes or structures were specifically designed to deal with COVID-19, they could readily be repurposed, said James Eshelby, vice president of global public-private partnerships at Pfizer.
"Historical projects have been adapted because they provide really important platforms and networks, and pull together all the best researchers," Eshelby said.
Examples include work IMI has done to harmonise clinical trial data, the setting up of a network of clinical research sites to carry out research on antimicrobial drugs that is now being used for COVID-19 testing, systems and standards that have been agreed for the collection of real world evidence, and work IMI has done on other zoonotic viruses that have crossed from one species to another.
In parallel with marshalling existing resources, after an emergency call for proposals in March, IMI got a number of new COVID-19 specific projects off the ground. As an example of the heft and reach of IMI, one of these involves 37 partners across the EU. "It's very impressive to do that at speed," said Eshelby.
IMI has demonstrated its ability to remove road blocks and give all those involved the perspective to view problems through the lens of each stakeholder. This can accelerate innovation and promote ecosystem change, Eshelby said.
Offspring of IMI
The European Commission is now laying the ground for the successor to IMI, in which the partnership will be extended to other sectors, to pull in medtech, digital health and diagnostics companies. Maria Pilar Aguar Fernandez, head of the health innovations unit at the commission, said, "We are working on a proposal for the Innovative Health Initiative (IHI). We put upfront the need to work across different sectors." Details of the PPP will be discussed at the EU research and innovation days later this month.
Rather than being solely EFPIA, IHI will also involve the members of four other pan-European industry bodies, Europabio, Medtech Europe, Vaccines Europe and COCIR, an association representing medical imaging and radiotherapy companies.
"I want to stress pharma and medtech can really make a difference," said Casper Garos, head of public-private partnerships at Philips. "At the moment, we hardly interact. But we are now in the process of defining the first [IHI] calls and [can] see how cross-fertilisation is working. I'm convinced IHI will create a more effective way of collaborating with each other," Garos said.
Eshelby agreed. The pharma companies involved in IMI initially found it difficult to confer with each other. Now there are regular cross-industry conversations. "Breaking down silos is good, so that's why I'm looking forward to working together [in IHI]," he said.
IHI will not be part of the health pillar in Horizon Europe, and will "follow a different path from a regulatory point of view," Aguar Fernandez said. It is hoped to get the new PPP off the ground in 2021.
The breadth of EU research and innovation policies and instruments makes an essential contribution to ensuring Europe is more prepared and more resilient, Aguar Fernandez said. Classical health research is central, but other areas such as behavioural sciences and supporting development and scale-up of manufacturing processes are essential to pandemic responsiveness too. "One lesson learned [from the pandemic] is that all areas of research can contribute to being better prepared," she said.