A leading geneticist recounts the story of one rogue scientist, and the damage he caused. 'He should be stopped from doing anything like this again,' says Robin Lovell-Badge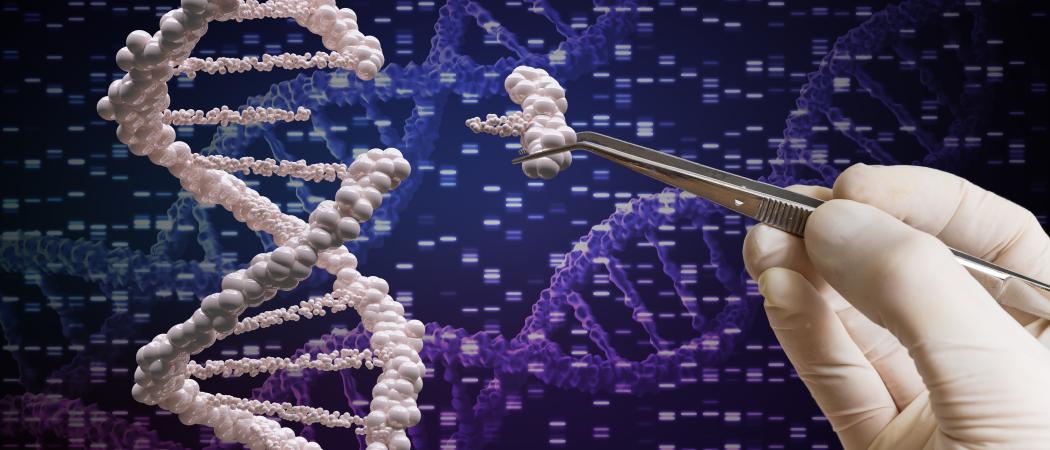 Last week, Chinese science was on a high after successfully landing a probe on the far side of the moon.
That achievement is a resounding demonstration of the country's scientific and technological prowess. But China's position as science superpower should also be viewed through the prism of the shockwaves that resounded at the end of last year when a Chinese scientist claimed he had created the first genetically edited babies.
In November, He Jiankui announced the birth of twin girls whose DNA had been modified using the CRISPR-Cas9 tool, with the aim of preventing them from being infected with HIV from the sperm of their father, who is HIV positive. There was worldwide outrage.
It's the story of a "physicist who knows little biology, who's very rich, with a big ego, who wanted to be the first to do this," said Robin Lovell-Badge, geneticist and co-organiser of the second International Summit on Human Gene Editing, the event at which He made his controversial presentation.
For He, associate professor at Southern University of Science and Technology in Shenzhen, the fall from scientific grace was immediate, and the landing hard. He is reported to be living in a guarded apartment, while authorities have halted his research and opened an investigation.
Weeks before the conference at Hong Kong University, "It was clear he was up to something but no one knew how far it had got," Lovell-Badge, a professor at the UK's Francis Crick Institute, and one of the scientists who has led worldwide efforts to ensure heritable changes to the DNA of humans would not be allowed to proceed until all the science is sound, and the full moral and ethical implications have been discussed and understood. "There was no indication that he had already started doing it. People knew he had done research on mice embryos, but that was it. He had already been told not to proceed."
Lovell-Badge says He demonstrated little true understanding of genetics. For example, He did not know enough about CCR5, the gene he was trying to change. CCR5 codes for a receptor which is the route by which the HIV virus infects humans. However, the modification He made to the gene to prevent HIV infection have been shown to increase the risk of being infected by West Nile virus and influenza.
As yet, there is no conclusive proof that the twins, who have been given the pseudonyms Lulu and Nana, were born. However, Lovell-Badge, who was at dinner with He and quizzed him about the research in the Q&A following the formal presentation at the summit, said the data suggested He had done what he claimed.
Lovell-Badge believes the babies' families were not informed of the influenza link when giving their consent to the procedure. "It is quite possible he has put the children at risk," he said. Another area of confusion is the status of a possible pregnancy of a second woman He said he had implanted with an edited embryo.
He was invited to speak at the conference to present his animal data. There was also a feeling among geneticists who had heard rumours He had moved from animal research into a clinical trial that bringing him face to face with his peers might "control his urges", Lovell-Badge said. "We heard he had local ethical approval, so we were getting scared."
On the eve of the conference, Lovell-Badge received a phone call from gene editing pioneer Jennifer Doudna, who had received word the news about the gene edited twins was going to be made public.
The story broke overnight in Hong Kong and Lovell-Badge says he and Doudna confronted He the next morning, when he confirmed the news. He told Doudna and Lovell-Badge the intention had been to reveal the births of Lulu and Nana once the research was published in a journal. In the event, his hand was forced.
At the conference, during a session Lovell-Badge moderated, He asserted that he was proud of what he had done. But Lovell-Badge says He became very concerned about his safety and requested security. After his presentation, He left in a hurry. A presentation he planned to give on the next day of the conference was cancelled.
"He had started to receive threats – it was not clear from where," said Lovell-Badge.
The last contact Lovell-Badge had with He was on December 1, via email. "It's not clear whether he's under house arrest or the guards are there to protect him – I suspect both."
Lovell-Badge says he and his peers feel betrayed by He. "He has absolutely angered me; he should be stopped from doing anything like this again. He should certainly be fined – an example needs to be set."
The 'wild west'
The scandal has put an uncomfortable spotlight on how science is monitored in China.
"You have a physicist who doesn't know biology, who is working in an environment where pretty much anything goes; this is the Wild West in China, really," Lovell-Badge said.
Chinese regulations permit gene-editing experiments on embryos for research purposes, but only if they remain viable for no more than 14 days.
Yet a perceived lack of ethical standards allowed He to operate in almost total secrecy. "Things seem to be easier [there]. There's less hoops to jump through. All you need is ethical approval from your local hospital; [here] you can't do it without jumping through many hoops. There's very little oversight – the further you get away from Beijing, the more you can get away with," Lovell-Badge said.
The hospital named in He's ethics approval documents, Shenzhen Harmonicare Women's and Children's Hospital, denies involvement in the procedures.
The country's ministries of science and health have launched an official investigation. "Unfortunately no one from outside China on any of the [investigating] committees," Lovell-Badge said.
Nonetheless, Lovell-Badge believes that He will be jailed or fined, and that many people involved in the scandal will lose their jobs.
Lovell-Badge says Chinese geneticists were as stunned as anyone at He's actions. "Within China, it was seen as a terrible thing to happen. I think it would have been condemned wherever it had been done," he said. "There could be others like He, but we won't hear about them now; it'll go very quiet."
A wake up call
Lovell-Badge says there is still a place for gene editing and that calling for a moratorium "is a waste of time" and "gives a false sense of security".
"I'm okay with the principle [of gene editing humans], it's the practice that's the problem," he said. Editing could target diseases with a true clinical need, he said, such as cystic fibrosis or various cancers.
The World Health Organization is organising a committee to look at regulation in the area.
In the US, there is no law to say you cannot do genetic editing – although the regulator, the Food and Drug Administration, is not allowed to consider an application to use the technique. In the UK, the practice is unambiguously illegal, with fines and imprisonment.
"I think it's been a valuable lesson and it has prompted a lot more discussion. Some of us have been saying we need detailed protocols for how you do this. That's something that should have been done by now," Lovell-Badge said.