Turing exchange programme will not be a full substitute, educators warn. There is not enough time to get properly off the ground by September 2021, and the plan looks to be under-funded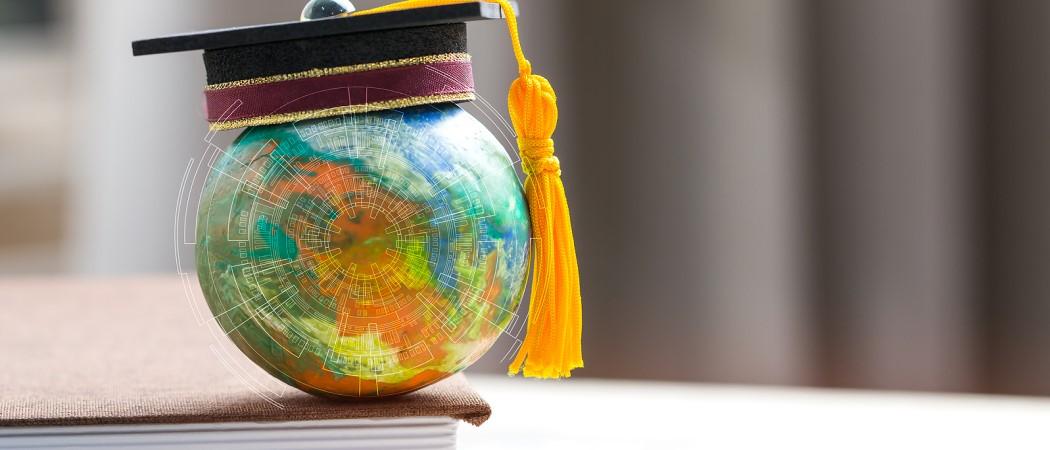 Educators and officials have raised doubts about the feasibility of setting up an Erasmus-style university exchange programme in the UK in less than a year, after the UK government declined the opportunity to take part in the EU programme post-Brexit, causing rancour in academic circles and leading ministers to hastily publish details of a replacement scheme.
The UK's department for education set out preliminary details of the new scheme, named after the mathematician and World War II codebreaker, Alan Turing, indicating it will offer £100 million. That will provide funding for around 35,000 students in universities, colleges and schools to go on placements and exchanges overseas, starting in September 2021, it said.
The Turing programme will provide similar opportunities for students to study and work abroad as the Erasmus+ programme, but its reach will be more international, the government says. It will also target students from disadvantaged backgrounds and areas that did not previously have many students benefiting from Erasmus+.
Some experts have suggested the proposal is half-baked.
"Setting up a replacement for Erasmus in such a short period of time, without full consultation with those in higher education, risks falling short of its aims," said Paul James Cardwell, professor of law at Strathclyde University. "Setting up and running exchanges with universities outside the Erasmus framework takes time, effort and a huge amount of negotiation."
UK organisations will be invited to bid into the scheme in "early 2021", the government said. Successful applications will receive funding to administer the scheme, and students taking part will receive grants to help with the costs of international study.
Meanwhile, students from Northern Ireland will continue to participate in Erasmus, with the Irish government stepping in to fund them, at an estimated cost of around €2.1 million per year.
Too many gaps?
Already, educators are debating whether the replacement UK scheme is underfunded. Early details suggest the programme will not cover tuition fees, travel costs to the UK or staff exchanges, leaving universities to negotiate fee waivers.
"The payment on offer seems to be around £2,800 [per student]. Where do you get a university exchange for that?" asks Peter Ricketts, a non-aligned member of the House of Lords, and former British Ambassador to France.
The government has so far only committed to fund "outward" student mobility – but experts say reciprocity is a fundamental requirement for any successful exchange programme.
"The scheme will not cover European students coming here, so what's the incentive for their institutions to cooperate with Turing?" Ricketts said.
For Cardwell, fee waivers and language restrictions are two other important considerations. "The government's suggestion that students will be studying at elite universities in the US or in newer exchange destinations in Asia, such as Indonesia and Vietnam, does not seem to take into account the challenges familiar to most professionals in the field," he said. "Such challenges include whether students will be exchanged on a reciprocal basis, whether fee waivers will apply and what language requirements might be for students going in either direction."
It remains to be seen whether Turing offers better funding for UK students than Erasmus, and whether the UK government will convince universities outside the UK to exempt British students from tuition fees, said Kostis Giannidis, president of the Erasmus Student Network.
He criticised the suggestion from London that Erasmus is not a global programme. There are now 33 countries signed up to Erasmus+, including non-EU members like Turkey, Iceland, Norway and Serbia.
"The UK's decision to send students only to the top universities around the world creates a notion of elitism in higher education," Giannidis said.
Back in January 2020, prime minister Boris Johnson pledged to remain in Erasmus, but at the last minute, he opted out. The EU's Brexit negotiator Michel Barnier said he regretted the decision.
The government argued that Erasmus mainly benefits privileged students, with only 11 per cent of Erasmus participants in the UK coming from underprivileged backgrounds.
However, the scheme, which runs in seven-year cycles, also promotes vocational education and training placements, while awarding extra supplements for those with disabilities and students from so-called 'widening participation' groups.
The UK government argues that the EU's price for Britain to buy into the programme was too high.
Brexit supporters did not like some of what Erasmus does — such as supporting the Jean Monnet scheme to fund European studies and the European Solidarity Corps to encourage civil projects and volunteering, both seen as too much about promoting the EU. 
But the argument that Erasmus is too costly for the UK doesn't stack up with many experts. The government's own data on the revenue received through UK educational exports shows receipts from incoming Erasmus students' living expenses amounted to £440 million in 2018, a 71% increase since 2010. 
A report from the House of Lords EU Committee warns that Erasmus would be very difficult to replicate with a national programme, adding that leaving Erasmus would "disproportionately affect people from disadvantaged backgrounds and those with medical needs or disabilities".
Blow to students, universities
Educators on both sides of the Channel lamented the UK departure from Erasmus+, saying it was another blow to the prospects of students who are already living with the devastating impact of COVID-19. 
The European Commission's Annual Erasmus+ Report recorded over 18,000 UK students who benefited from an Erasmus+ study or work placement in 2018-19. Erasmus is a popular scheme, too, for students to meet partners, and has helped "increase the European libido" according to former Commission president Jean-Claude Juncker.
The departure spells fresh upheaval for UK universities, with Brexit also confirming the country's exit from the European Universities Initiative. This relatively new scheme sees institutions pool their expertise and resources to deliver new, joint curricula and exchange opportunities for students.
"It is a pity, as the initiative provides such good opportunities for universities to grow together, and it is not something that you can copy unilaterally or bilaterally. It is one of those things that we need the EU for," said Thomas Jørgensen, senior policy coordinator at the European University Association.