A fourth call for funding that opened this week will further expand the EU's transnational university initiative. But universities say national education reforms and a long-term perspective are needed to make a real difference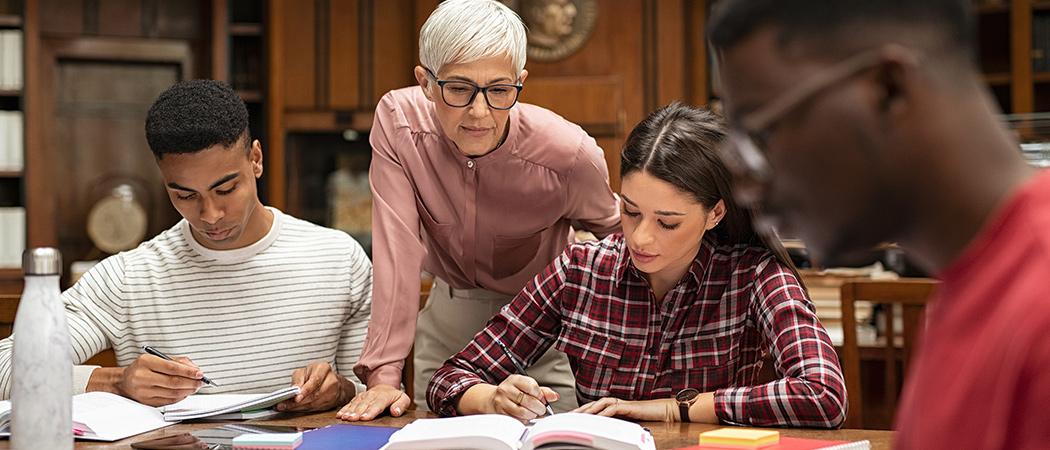 As the transnational European university alliances enter their fourth year, the European Commission is pumping in an extra €384 million to keep the initiative going. But the current alliances say the goal should be long-term sustainable support.
The fourth call for proposals launched this week, will back existing alliances to expand and to launch new ones, as the scheme edges towards the goal of having 60 alliances with more than 500 member universities by mid-2024.
The alliances are funded by the EU to test ways to reinforce transnational cooperation, and so boost the performance and international competitiveness of Europe's universities as a whole.
They may do this, for example, by launching joint degree programmes and research programming. But the problem is that Europe's fragmented education landscape means universities in different countries must follow different rules. Without policy changes at national level and sustainable funding, it is difficult to jointly implement practical projects.
"It's not just another project but a deep institutional change initiative," says Anna-Lena Claeys-Kulik, deputy director for policy coordination and foresight at European University Association (EUA). "We repeatedly said in discussions with member states and the Commission that all of this has to be sustainable and there has to be enough funding for universities in general, and there have to be system-level reforms that have to be implemented."
Ivana Didak, senior policy officer at the Guild of European Research-Intensive Universities, agrees that as the alliances build up cooperation, the limitations are starting to show. As one case in point, Una Europa, one of the 44 alliances, recently launched a bachelor programme in European studies, but only four of its 11 members can award the joint degree due to legal and administrative barriers. "I think it's a good sign and a really exciting example," says Didak. "I hope this example and others will push the easing up of different barriers, but I'm sure it will take time."  
Inclusiveness versus excellence
The EU has been working on creating a single market for education for 20 years, as part of the so-called Bologna process. But when it comes to setting up transnational education programmes and assuring their quality, the education landscape does not provide much scope for cooperation.
Despite this, the ambitions remains high with the Commission looking to grow the universities alliance network to 60 in the next year and a half. Not everyone is convinced this is the best way forward if changes in education policy don't follow.
"Setting up new alliances might not lead to desired outcomes if there is no movement from member states on bringing down these barriers. We need more top down legislative initiatives to decrease these barriers," says Laura Keustermans, senior policy officer at the League of European Research Universities (LERU).
Instead, Keustermans believes, there should be wider support for universities at EU level, beyond the alliances, which are currently at the centre of the focus. Participating universities get much more Commission support, which in turn creates imbalances as other institutions get left behind. Even with 60 alliances created, many would remain outside the scheme.  
Inclusion is high up on the Commission's agenda. There is funding for new alliances, but existing ones are also encouraged to grow and with the majority of this year's €384 million funding pot dedicated to existing alliances, there is an incentive for alliances to keep taking in new members. "It's in the way the funding levels are structured: if you increase at least by two partners, the funding increases significantly," says Claeys-Kulik.
For Claeys-Kulik, the key is that alliances get to choose whether to expand or not, and that the available support enables them to grow. "Rather than fixating on a certain number, we need political and financial support for transnational collaboration of universities in different forms and programmes, and this needs to go hand in hand with necessary reforms at system level, at national level," she told Science|Business.
Changing shape
While awaiting the necessary reforms in member states, the alliances are changing shape. What may have started with a few people excited about the initiative in disparate universities across Europe is now morphing into institution-wide brands.
Universities are shifting focus to building up a community around the alliances, to make sure each faculty member and student knows and benefits from the initiative, whether it's research cooperation, joint degrees or summer schools. This is where the real work starts. "The enthusiasm can only last for a few years, but then you need to do some practical work. That's quite hard," says Didak.
It's also a question of funding. The alliances are funded by the EU's education mobility programme Erasmus+, but long-term support calls for long-term funding. Didak says it's early days but "there are already discussions about pooling national and EU funding, as well as Erasmus+ and Horizon budget to support alliances long-term."
For some universities, a lack of funding from the EU's Horizon Europe research programme is a key barrier. Under the previous Horizon 2020 programme, funding was available for research-related projects run by the alliances, but that budget has now gone. "It's a pity they've now set up these projects that support common research agendas and many other aspects without any funding," says Keustermans.