Institutions collaborated with the Chinese military on quantum cryptography as recently as 2018. Some continue to do so whilst projects wind down; others are tightening their rules. Many say they were wrong-footed by a sea-change in attitude to EU/Sino research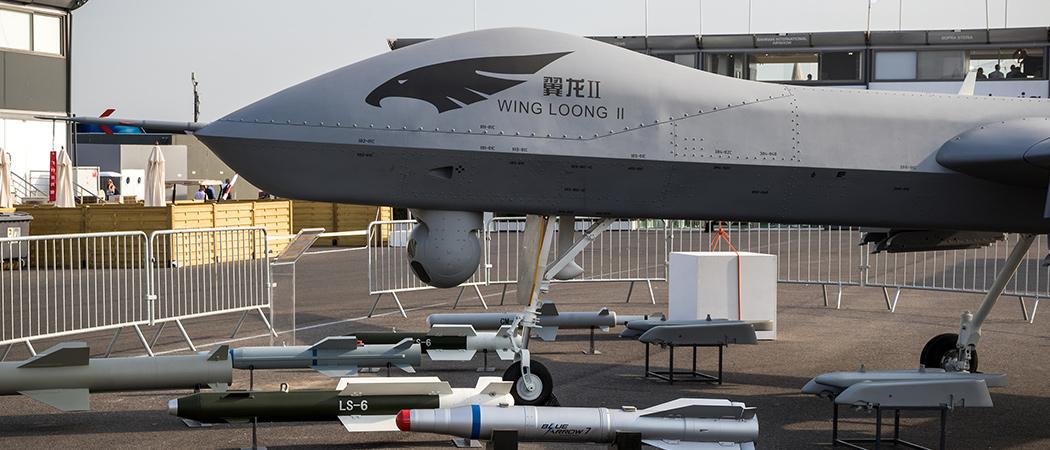 European universities and governments are toughening up their approach to collaboration with China in dual use technologies after it was revealed that thousands of papers have been co-authored over the last two decades with the Chinese military.
Joint work on drones, AI, positioning systems and other potentially war-related research that is helping China create the world's most technologically advanced military grew dramatically in volume up until 2019.
"Foreign interference often targets European universities and research organisations, whereby certain foreign state actors are operating contrary to the sovereignty of the EU, its values and interests," said research commissioner Mariya Gabriel, responding to the findings. "This has been increasingly reported in the past few years."
But while some universities admit they have been "naïve" in dealing with China, others have defended the collaborations, saying they have been caught off guard by a dramatic shift in opinion against China, which made previously condoned projects now look suspect.
Some say they will even continue to work with Chinese military universities, at least while a backlog of agreed projects clears.
Last month, a consortium of journalists in Germany, the Netherlands, Belgium, Spain, Italy, Switzerland and Denmark revealed that since 2000, nearly 3,000 studies have been co-authored between European researchers and Chinese academics at military-linked universities, chiefly China's prestigious National University of Defense Technology (NUDT).
Joint papers grew from around less than 150 a year in 2011 to nearly 400 in 2019 before falling off, found the China Science Investigation, which was led by the Dutch investigative outlet Follow the Money. The collaborations covered applications with military uses, like underwater positioning systems, for example.
"In too many European countries there are too many cases of questionable collaborations, where European knowledge leaks away and ends up supporting the Chinese People's Liberation Army," said Jeroen Groenewegen-Lau, a science and technology expert at the Berlin-based Mercator Institute for China Studies.
Quantum collaboration
One of the universities named in the investigation is the University of Stuttgart. A spokesman confirmed to Science|Business two recent joint papers with researchers from China's NUDT, one on the combustion of aluminium powder as a potential fuel. The university said there were "no concerns about dual-use" but that the findings had been published in a Chinese language journal without Stuttgart's consent.
Another 2018 paper focused on quantum cryptography (which also featured collaborators in Russia, Canada and the UK), written as part of a doctoral thesis by a student based at NUDT.
The Stuttgart spokesman said that the quantum article is "an example of fundamental research and there were no concerns about dual-use."
Nonetheless, quantum technologies, seen as essential to cryptography, sensing and new types of computing, are considered so sensitive that the European Commission last year considered barring even close non-EU neighbours - the UK, Israel and Switzerland - from quantum collaboration in Horizon Europe, although these restrictions focused on applied research. Western democracies have also recently built an alliance to coordinate quantum research, shutting out China.
European universities tend to be "very decentralised and open," said Groenewegen-Lau, and have perhaps even engaged in a "willed suspension of disbelief", ignoring the fact that their Chinese students may return to work for arguably nationalistic goals in China.
"In many cases, the universities and research institutes don't have a register at hand of the different partnerships its many programmes engage in, let alone personal ties of all its staff or an overview of all joint publications," he said.
Naïve
The investigation also found that Chinese military scientists had been collaborating with the Niels Bohr Institute at the University of Copenhagen, a centre of sensitive research like quantum physics and nanotechnology.
"Yes, we may have been naïve and shown certain researchers too much confidence," Jan Thomsen, head of the institute, told Science|Business. "And yes, one might wish that we had exercised more vigilance five years ago."
In late May, the Danish education and research minister Jesper Petersen called for a "paradigm shift" in how universities deal with foreign collaborations and said there was a "high risk" that Danish researchers were helping to build up foreign military capability and enabling human rights abuses.
But Thomsen argued that Europe's attitude towards China had changed "very rapidly and sharply", catching universities out. "Not so long ago there was great political enthusiasm about the prospect of collaborating scientifically with the BRIC countries (Brazil, Russia, India and China) generally and China in particular," he said.
Other university figures echoed this line of argument. A spokeswoman for the Technical University of Delft, which has cooperated with the Chinese military more than any other Dutch university, pointed out that publications now seen as controversial in Europe were conceived "maybe 10 years ago".
As recently as 2015, for example, then UK prime minister David Cameron heralded a "golden era" in relations with Beijing. UK universities collaborated with the Chinese military more than any other European country, Follow the Money found.
Fast forward seven years, and the UK government is now pushing through legislation that would compel universities to declare foreign funding, in response to perceived Chinese influence on campus.
The University of Bonn was also named in the investigation as having collaborated. But a spokesman said that the students in question completed their doctorates at Bonn in "basic research" subjects, and only then returned to China to work at a Chinese military university, subsequently publishing papers under both affiliations.
You can't always spot this
This points to a particular headache for European universities. The investigation found that Chinese military universities had sent over 90 military scientists to the Netherlands as PhD students or visiting researchers, after which most returned to China's military system. These amount to a "very small proportion" of Chinese researchers in Europe, stresses Groenewegen-Lau.
While some of these Chinese researchers studied fields that have obvious military potential – like hypersonic flight, for example – others focused on basic or civilian topics. But the problem is that they can turn this knowledge to military ends back in China, but without having raised any red flags while they were in Europe.
"You can't always spot this," said Jan Palmowski, secretary general of the Guild of European Research-Intensive Universities. "If they work in quantum physics here with us in our universities, and they go back to a military university in China or anywhere else, how can we control it?"
A spokeswoman for TU Delft confirmed that if students have the right credentials to study, the university cannot block them on account of what they might do with that knowledge later.
So new mechanisms are needed to single out students suspected of being sent by the Chinese military. "We are talking about how we could do that with the government," she said.
Earlier this year, the Dutch government confirmed it is working on a new screening framework to weed out individuals who might lead to the "unwanted transfer" of key information, for example "knowledge that can be used for both civilian and military purposes."
Another complexity for European universities is that as China becomes increasingly defined as a rival and a threat, the line between military and civilian research becomes even more blurred. The investigation highlighted work done with nominally civilian Chinese universities, on projects like drone swarms, that nonetheless could still ultimately have a big military impact if applied to war.
It is important to try to sustain this distinction between miliary and civilian research, Palmowski said. "But for a number of subjects, there's a real question about to what extent you can really sustain that that divide."
"Problematic" research could now include research that helps China catch up in semiconductor manufacturing, or other key technologies, said Groenewegen-Lau, potentially widening the scope of restrictions beyond research with obvious military applications.
More university scrutiny
Although they argue the collaboration question is complex, European universities are beginning to make changes. Earlier this year, the Commission published a toolkit for universities on how to mitigate foreign influence in research and innovation.
"Some universities are really tightening up their procedures in terms of foreign influence and foreign interference," said Palmowski. But there could be other universities that need a "sense check" of whether they scrutinised their collaborations strictly enough, he said.
The University of Amsterdam, another Dutch institution named in the investigation, said this year it had appointed a "knowledge security portfolio holder" and that "collaborations and their [possible] consequences are being looked at more closely than ever".
Meanwhile at TU Delft, the university has built a tool where researchers can learn more about China's strategy, said Peter Gill, the university's senior policy adviser for China. The aim is that academics can be cannier when judging how a research collaboration fits into China's broader agenda.
The university now has 15 quick guides for researchers to help them judge whether joint projects are wise. These have now been shared with other universities across the Netherlands.
"I think the risk of risk management is that you say, well, let's do it to zero, then we won't have any risk," said Gill, who spent his career in oil, gas, mining and offshore wind – including lengthy stints in China and Taiwan – before starting the new position at Delft in 2019. Reducing risk, and collaboration with it, to zero would not be in the interests of science, he said.
TU Delft may still be working with Chinese military researchers, Gill acknowledges. "Since PhD research projects typically take about four to five years to complete we cannot rule out the involvement of TU Delft in projects that used to be less controversial a few years ago than they are presently," he said.
If universities don't react to worries about Chinese collaboration, Palmowski warns, governments will step in, using much more heavily handed regulation. "I think it's really important that we have this internal discussion in the sector, because I don't want the government to do it for us," he said.