Following criticism of its role in indirectly funding Chinese research at the Wuhan Institute of Virology, the NIH is demanding foreign collaborators submit full data sets and lab notebooks every year. A red tape nightmare looms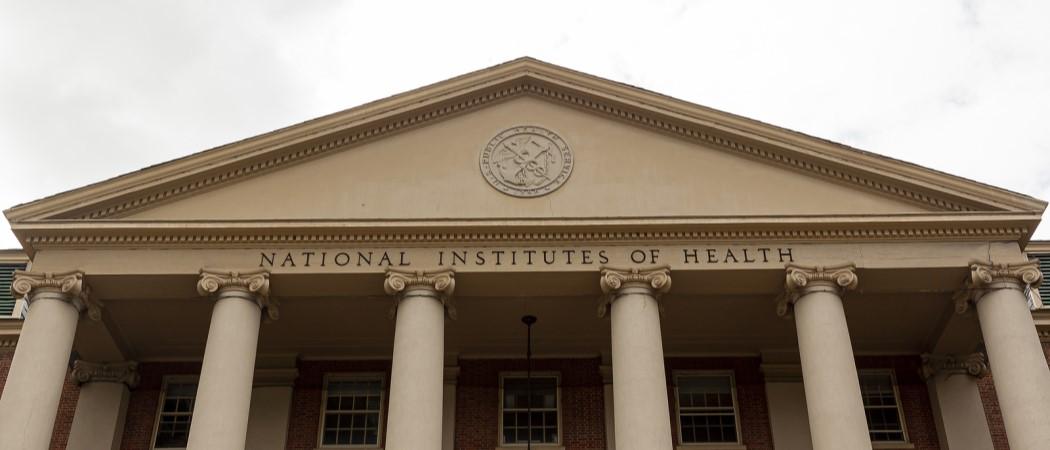 European universities and research institutes say rule changes by the US's main health research funder will force them to hire staff to deal with vast amounts of new paperwork, potentially delaying projects and weakening transatlantic collaboration.
The National Institutes of Health (NIH) earlier this month confirmed it will require foreign 'sub-awardees' – institutions commissioned by primary grant recipients to help with a project – to provide access to copies of "all lab notebooks, all data, and all documentation" supporting research outcomes described in annual progress reports.
These requirements are slightly watered down from proposals made in June, when NIH was thinking of demanding these documents at least every three months, rather than every year.
But even given these revisions, European research institutions will have to do huge amounts of work to square the NIH requirements with the EU's General Data Protection Regulation (GDPR) and with their own concerns over intellectual property. It will also require the onerous task of tidying up and translating data to be done multiple times during a project.
European grant offices are now in a race against time to renegotiate agreements in which US universities that have delegated parts of NIH-funded projects to them.
"This is going to take quite a lot of manpower," said Cecilia Martinsson Björkdahl, head of the compliance and data office at Sweden's Karolinska Institutet.
She estimates the institute, which is a partner on around 45 NIH projects, will have to hire a new employee just to deal with the extra workload created. "And that's not counting the admin for people involved in the specific projects," she said.
Pandemic blowback
The rule changes follow a sharply critical report this January that found the NIH failed to properly monitor research it funded at the EcoHealth Alliance, a New York-based pandemic-prevention charity that collaborated with the Wuhan Institute of Virology (WIV) in China to look for bat coronaviruses.
The WIV has been at the centre of theories that COVID-19 originated from a lab leak accident, although there's still no firm scientific consensus on the origins of the pandemic. EcoHealth has denied accusations it was carrying out so-called "gain of function" research with the WIV, whereby scientists make pathogens more virulent to study their behaviour.
Still, the report from the Office of Inspector General found that the NIH "missed opportunities to more effectively monitor research" into enhanced pathogens research at EcoHealth.
Following the pandemic's outbreak, the WIV stopped cooperating with EcoHealth and the NIH, preventing a full investigation into the research. As a result of these failings, the NIH was told to revise its rules for foreign collaborations.
Unintended victims
But European research institutions feel they are being penalised for the Wuhan controversy through no fault of their own.
"There's always somebody who is not following the rules," said Tine Heylen, an advisor on European and international projects at KU Leuven in Belgium. "Does that mean everyone needs to be a victim of that?"
As several European grant managers pointed out, the primary recipients of funds in the US already have a duty to monitor their foreign partners. Instead of a blanket policy, data requirements could be based on how risky a partner is perceived to be, said Heylen.
It's also seen as unfair that the new rules only apply to institutions outside the US. The policy "smacks of colonialism", according to feedback received by the NIH, with researchers in poorer countries arguing they don't have the resources to comply. The NIH received nearly 500 responses to its proposals in June, many highly critical.
Although European universities welcome the shift from compliance every three months to a year, many of the original concerns remain.
GDPR headaches
In trying to figure out how to abide by the NIH's new rules, the first question for European biomedical researchers is how to pass patient data to the US while also abiding by GDPR rules.  
At the moment, European universities might conduct the research in Europe, but only share the results, not all the data, with US collaborators. Patients would have to give specific consent for their information to go to US, said Elke Lammertyn, who also works on international research cooperation at KU Leuven. "That's not the case at the moment."
European universities also need to strike GDPR agreements with US universities to allow this data to flow across the Atlantic, another bureaucratic headache.
"Usually we can find a solution that works according to GDPR but it's going to add a lot of extra steps and extra admin," Björkdahl said.
European universities might also have to get US counterparts to sign non-disclosure agreements so that they don't use data and notebooks to pinch intellectual property.
"We have to be sure that it is restricted, that they're not able to use it for any other purpose," sai Heylen. All these new agreements mean that some of the university's 20-odd NIH projects might have to be delayed while the paperwork is sorted out.
Then there's the time-consuming process of cleaning up data and in some cases, language translation lab notebooks before this information can be sent across the Atlantic.  
Another issue is the sheer amount of data that will have to be shared with primary grant recipients in the US. For one KU Leuven researcher involved in an NIH project it will take weeks to transfer vast quantities of medical images, Heylen noted.
Ballooning costs
Until they get stuck into the details of complying with the new NIH rules, European universities and research institutes are unclear exactly how much it will cost to implement them. Some are looking forward to an NIH webinar next month that may shed further light on compliance.
"There will be more administrative burden," said Agatha Keller, co-head of EU grants access at ETH Zurich. "At the moment we cannot estimate the extent."
But many fear a sizable cost. In feedback submitted to the NIH's original proposals in June, the Diamond Light Source synchrotron in the UK warned it would cost $100,000 - $120,000 a year just to provide copies of lab notebooks and documentation, an estimate it described as "conservative."
"The additional bureaucracy it will generate for foreign institutions will fall on the scientists themselves, and on research offices who already struggle to satisfy the many complex US Federal compliance requirements," said Joey Gaynor, senior research funding specialist at Trinity College Dublin.
There's also the fear that the requirements will lead the largely US-based primary recipients of funding to shy away from European, and indeed all foreign, collaborators.
"With some US institutions already categorising all foreign sub-award collaborators as high risk, it is not certain how this policy will be implemented by our US partners," Gaynor said.
The overall impact, fear some European universities, will be a chilling of transatlantic biomedical collaboration.
"In the longer perspective, those changes would very likely lead to decreased interest for international scientific collaboration within the NIH schemes," said the University of Tartu in its submission to the NIH.
"It will complicate and may tarnish existing research collaborations between the US and Europe," warned Ludwig-Maximilians-University Munich.
The NIH did not respond to questions before Science|Business's deadline.