The European Institute of Innovation and Technology is one of the few cogs in the innovation ecosystem to craft something useful from the EU's nebulous New European Bauhaus initiative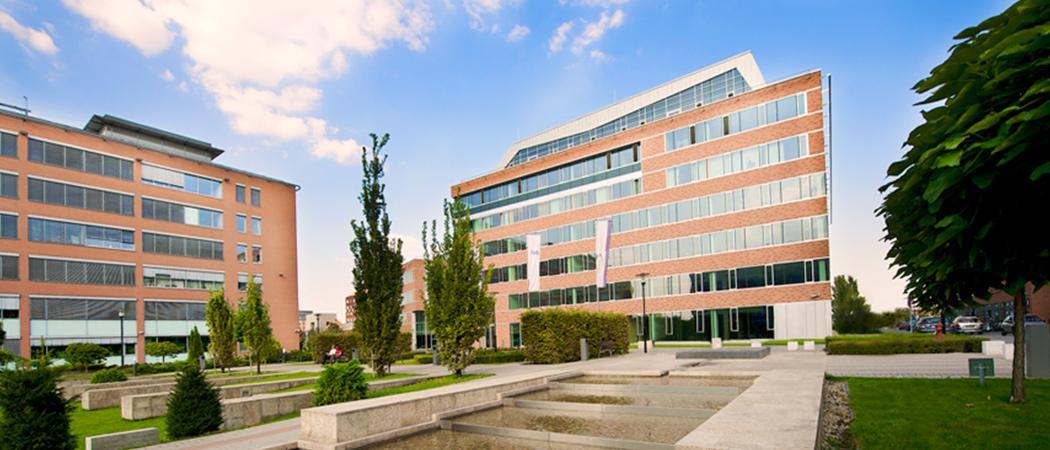 The New European Bauhaus is one of the European Commission's more mystifying initiatives. Intended to connect the European Green Deal to daily lives and living spaces, it calls on all Europeans, "to imagine and build together a sustainable and inclusive future that is beautiful for our eyes, minds, and souls."
Although science and technology are meant to play a part in this transformation, tangible initiatives have been thin on the ground. That could change if the Commission's plan to create a sixth Horizon Europe Mission dedicated to the New European Bauhaus are approved. But for now, the only innovation ecosystem player to pick up the New European Bauhaus ball and run with it has been the European Institute of Innovation and Technology (EIT).
When the New European Bauhaus was launched in 2020, the EIT saw an initiative that touched many of its Knowledge and Innovation Communities (KICs) and which would need collaboration across different sectors in order to succeed. "When the idea of the New European Bauhaus emerged, we realised that this is exactly what the EIT does," said Michal Gorzynski, head of the EIT director's office.
In 2021, the EIT started a cross-KIC activity to address the New European Bauhaus, which went on to develop a series of implementing activities. The centrepiece is the New European Bauhaus (NEB) Booster, an acceleration programme designed to foster companies embodying the Bauhaus ideals of sustainability, inclusivity and aesthetics.
It has also launched NEB hackathons, online courses, 'maker spaces' to encourage the production of new ideas and a NEB jumpstarter for early-stage entrepreneurs in central and eastern Europe. In addition, there are citizen and community engagement projects, including calls enabling local groups to get involved, and initiatives to redesign public spaces.
A pilot phase of the NEB Booster in 2021 supported 13 start-ups, followed by 20 start-ups in the first round in 2022 . And in July this year a further 12 companies were announced for the second round, with calls for further rounds to follow this year and next.
Each company gets support and funding worth €50,000 – usually a 50/50 split – and six months of support through the acceleration programmes of the sponsoring KICs:  EIT Digital,  EIT Climate-KIC,  EIT Food, EIT Manufacturing, and EIT Urban Mobility.
These programmes are modified in several ways to reflect the New European Bauhaus agenda. For example, the start-ups are oriented more towards public sector players rather than industry. "If you want to be successful in the NEB area, you need to work closely with municipalities or with regional authorities," said Gorzynski.
Bring in the aesthetics
This is where they are expected to find the funding to grow. "If you want to scale-up, you need to have proper knowledge of how to apply for local grants and to local non-governmental organisations," Gorzynski said. "You're not packaging the products for business, you are packaging them for a different type of stakeholder."
A further difference is the need to take on board the New European Bauhaus's interest in aesthetics. "Involving aesthetics adds another dimension, and you need to bring in different stakeholders to address that," Gorzynski said. That means finding people with different expertise to run the projects, and different professionals, such as architects or designers. "This happens from time to time across some of our KICs, but it's not a feature that has to be embedded into their activities."
Finally, there is an effort to blend support from the KIC accelerators, so that hybrid sectors such as urban farming benefit from the best possible support. "So, we are bringing expertise from different KICs into one booster," said Gorzynski.
Food and the Bauhaus
Swedish start-up Norbite applied to the first full round of the NEB Booster from within the EIT community, having participated in the EIT Food Accelerator Network. Founded in Stockholm in 2020, the company has developed an insect-based biorefinery able to transform plastic waste into animal feed and biofertilisers.
It saw participation in the NEB Booster was a way of continuing to build the company's network, and particularly its international connections. At first, the fit was not straightforward. "The role of food in the Bauhaus was not obvious at the beginning," said Nathalie Berezina, co-founder and chief executive of Norbite. Similarly, it required some thought to relate Norbite's business to the Bauhaus principles of aesthetics and inclusiveness.
"At Norbite we are tackling the problem of waste, and besides being polluting and a waste of resources, waste is also an aesthetic problem," Berezina said.
As for inclusion, it is inherent in building a sustainable business. "You cannot be really sustainable if there is no inclusion, and you are not touching different parts of society. And that's also part of what we are doing."
Having these considerations integrated into the NEB Booster process was useful, but not life-changing for Norbite. "It was an interesting reflection, which allowed us to look at our solution more holistically," Berezina said.
The NEB Booster experience was positive for the company, even if it took time to find connections that would benefit its business-to-business approach. "At the end of the programme I think our company is stronger and more resilient than it was at the beginning," Berezina said. If anything, she would have liked it to last even longer. "With a few more months, we would have made even more progress," she said.
Berezina particularly appreciated the support of a marketing coach provided through the Booster. "Rather than saying 'I will make a marketeer out of you,' he listened to our solution and explained how he would market it," Berezina said. "Having that marketing plan was an important step forward in our development."
Having reached proof-of-concept stage in the laboratory, Norbite is now working with partners to scale up the technology, and looking for potential customers.
Crafting Future came to the NEB Booster from outside the EIT community. Founded in Hanover in 2020, the company produces reusable food containers, focusing on efficient closed-loop recycling of the plastic used rather than alternative materials.
When it applied to the first call in 2021, the company was focused on the German market. It saw the Booster as a chance to explore its options for expansion abroad and a lever for visibility, especially in Europe.
The Bauhaus priorities of aesthetics and inclusiveness were relatively easy to meet. Its products are designed, first of all, to be functional, but also need to be aesthetically appealing or people will not want to use them. "The EIT didn't necessarily show us that aesthetics were important, we were already working on that. But it made us focus on that angle a bit more," said Lennart Heyner, co-founder and sales manager of the company.
Ticking the inclusion box was a little harder, given that Crafting Future is a business-to-business company, but could be covered by affordability and mass production in the business model.
Again, the NEB Booster experience was a positive one. Although the cash on offer turned out to be around €10,000, instead of €50,000 it assumed would be available, the conditions for participation were flexible and the coaches very supportive. "They were always proactively thinking of opportunities to allocate more budget for coaches or expenses, connections and networking, and this really helped, especially through a sales coach who continued working with us up until today," Heyner said.
In particular, the coaches arranged for Crafting Future to attend the Taste of Paris food festival, and for the EIT to buy and brand 300 of the company's new model of reusable bowls for distribution at the event. "That gave us a budget, and reduced the risk of trying out the product," Heyner said. "And we learned a lot from that."
While an interesting test, these first steps into the French market were not all the company hoped for, so the Booster allowed it to refocus on Germany. After attending the largest domestic business fair in their industry, with the EIT's support, it began talks with a major business catering company. "So in the end, the EIT helped us here in Germany rather than abroad and that is what we needed most, even though we planned it differently," Heyner said.
Crafting Future is still focusing on the German market, which has expanded considerably thanks to a law that came into force in January obliging all restaurants to offer reusable food containers for takeaway food at the same price point as single-use products. The likely appearance of similar laws abroad will shape its future international expansion.
In this respect, testing the international market through the NEB Booster was perhaps a year or two too soon. "But it was good to have this safe space to try, with a budget and people who were interested in thinking about it with us," Heyner said.
Beyond the usual constituency
After the first full call, the EIT went through a learning process with respect to the NEB Booster, with an effort made to simplify the calls, and to make sure that applicants have given sufficient thought to the sustainability of their business ideas. "Participants have to be aware that they need to bring co-financing, if they can, or look for other sources of funding themselves, and to be commercially minded so that they can be sustainable," said Laurent Roux, head of the EIT's innovation capacity section.
In the second call, the EIT also made an extra effort to reach beyond its usual constituency. "We had to raise the visibility of the EIT to the different kind of stakeholders in the NEB world," said Gorzynski.
According to Roux, the effort paid off. "The reach of the second call is much wider than the first." They range from engineering, such Sea Defence Solutions, an Italian company with a technology for fishing plastic out of rivers, to digital, such as Energy Shift, a UK company with a blockchain platform that enables citizens to jointly invest in and co-own solar parks.
Some of the winners are design-led, such as Parkly, a modular urban furniture start-up from Finland. Others major on social aspects, such as Novellic, a UK mobile app for readers and book clubs. Then there are companies that are pure Bauhaus, dealing with building technologies, a sector scarcely covered in the first round. These include companies such as Hempstatic and ParaStruct from Austria, and Geodesic.Life from Ukraine.
One outcome of the NEB Booster, and of the EIT's broader engagement with the New European Bauhaus, is that it has broadened the EIT's community. "It has been a very interesting journey for our KICs, to extend the range of our ecosystem and increase the number of partners in domains that were relatively new when this started," said Gorzynski.
It also aligns well with the latest KIC, EIT Culture and Creativity, launched in June last year. "This fits very well into the New European Bauhaus area," Gorzynski said.
Strategically, the New European Bauhaus is paying off for the EIT. "With just a little bit of EIT funding we have done all this, for the KICs, for the partners, and also for the start-ups which are coming out of this programme," said Gorzynski.
Elsewhere in the Ecosystem...
Two

training programmes for female business angels

have been launched by the European Institute of Innovation and Technology (EIT) Supernovas community and European Business Angels Network.

Munich-based start-up

VoltStorage

is to receive a

venture debt loan of €30 million

from the European Investment Bank. The money will co-finance the development and commercialisation of the company's Vanadium redox flow battery, for use buffering fluctuations in renewable energy production. The loan is backed by the EU's InnovFin Energy Demonstration Projects.

NK:IO

, a 2020 spin-out from Imperial College London developing cell therapies to treat cancer, has

raised an additional £1.2 million

, bringing its total seed funding to £5.1 million. The investment will be used for preclinical development of the lead programme, with ovarian cancer as the first target. The round was led by

Cancer Research Horizons

, the venture arm of the charity Cancer Research UK.