With talks to update the roadmap on EU/China research collaboration stalled, a new report argues the EU should copy Beijing and draw up a list of foreign technologies it wants to acquire. This is the latest warning that Europe lacks intelligence on Chinese research, politics and society.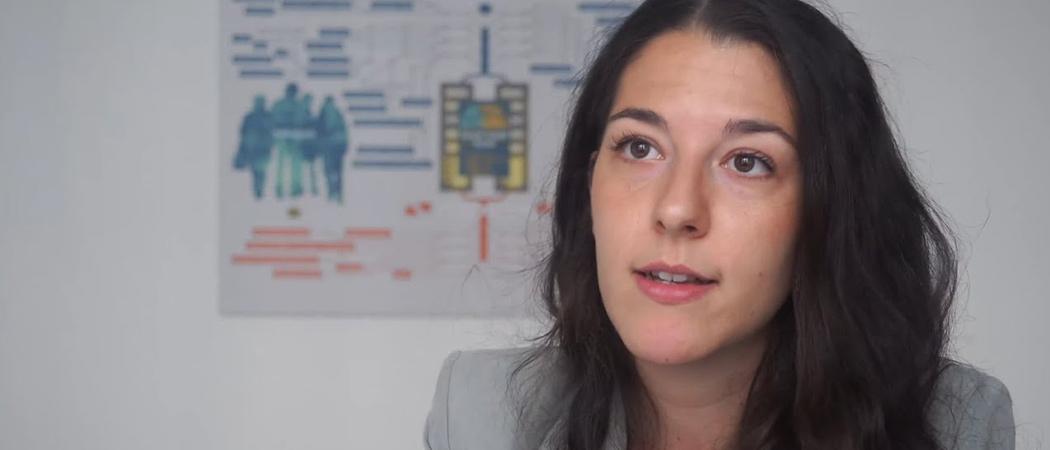 The EU urgently needs better intelligence about China's science and technology system to avoid being taken advantage of, warns a new report, the latest sign of European anxiety that it lacks a deep understanding of the country.
There is an information "asymmetry" between China, which has a long-standing global network on the lookout for foreign technology, and Europe, which only recently woke up to the fact that China might be a technological rival, according to the Berlin-based Mercator Institute for China Studies (MERICS).
"It's quite a fragmented picture across Europe," said Rebecca Arcesati, an author of the report. "That stands in contrast with China's investment in information collection which supports the state's efforts to acquire foreign technology and knowledge."
Attempts to hammer out a roadmap between Brussels and Beijing that would set the terms of research cooperation remain stalled, although negotiations are continuing, with a new meeting planned for late spring.
The report cites a string of scandals in Denmark where academics collaborated on sensitive Chinese research without apparently realising their mistake.
In one case, a professor at Aalborg University supervised a Chinese PhD student who it is feared was working on new electrical components for the Chinese navy. In another, researchers worked with a company implicated in mass surveillance of repressed Uyghurs in the country's west.
Europe needs more information on China's innovation system, including whether prospective research partners are linked to the Chinese military or security apparatus, according to the report, Sharpening Europe's approach to engagement with China on science, technology and innovation.
In the past, Chinese partners have sometimes initiated partnerships "without the European side knowing who their counterpart is, or what connections they have," said Arcesati.
Europe also requires much better data on where Chinese research strengths lie, using papers, citations and patents to get an early read on where breakthroughs are happening, and so strike up fruitful partnerships, according to Arcesati.
"European partners really need much more granular information about where exactly Chinese research and companies have a competitive advantage, where capabilities within specific tech ecosystems and value chains lie," she said.
Science diplomats
As it stands, China has a "an information advantage vis-à-vis Europe", having since the 1950s developed a comprehensive system monitoring foreign patents, publications and policies.
China also boasts a network of more than 140 so-called "science and technology diplomats" stationed in embassies and consulates in 52 countries, revealed an analysis last year by the Center for Security and Emerging Technology, based at Georgetown University.
These "diplomats" analyse what technology China needs at home, find it abroad in corporate or state labs, and then draw up a list of targets for nominally private Chinese companies to invest in or draw up licensing agreements.
This information asymmetry risks putting Europeans at a disadvantage when forming partnerships.
When setting up research collaborations, Europeans tend to be less assertive about the agenda, said Arcesati, drawing on her own conversations with other researchers and government officials. "That may be because they don't know as well as the Chinese side where the opportunities lie, so they do not articulate their interests as clearly."
Like China, Europe could draw up a list of "foreign technology targets", the MERICS report suggests, and more actively use a system of "scientific attachés" abroad. 
The report is the latest sign of concern that Europe needs to up its game when it comes to understanding Chinese science and technology – and indeed the country as a whole.
Last November, the EU was warned that it needs to introduce "continuous monitoring of Chinese STI activities in the EU and China" in recommendations from one of its own advisory bodies. 
The Strategic Forum for International Scientific and Technological Cooperation, a body that brings together the Commission, member states and observer non-members, also stressed that Europe needs "long term and independent expertise on contemporary China" which extends into "law, environment and economics".
These recommendations appear to echo a private note circulated among commissioners in May last year with concerns that "Europe lacks strong knowledge on contemporary China".
The Commission, and some national governments, have begun to react.
Launched in 2020, the EU R&I Knowledge Network on China has begun to pool knowledge and experience on China to help guide Brussels policy.
Horizon Europe is also being used to plug gaps in European understanding. Last year, the research programme launched an €8 million call on Upgrading Independent Knowledge on Contemporary China in Europe.
In July last year, Germany announced €5 million in new funding to support "independent China expertise" in Germany.
It came after a string of academic freedom scandals in the country about the alleged influence of Beijing over Confucius Institutes, nominally apolitical language and culture centres attached to 19 German universities. In the most recent incident last October, institutes in Hannover and Duisburg cancelled talks on a book about China's president Xi Jinping.
In the UK, too, concerns have begun to stir. A report with authors including the country's former science minister Jo Johnson recommended last May that the country's main research funding agency "undertake a full audit of current projects with China".
In the past two years, Brussels has pivoted away from blanket research openness, taking a more cautious approach towards China.
In 2019, the Commission for the first time labelled the country a "systemic rival", among other things, and last year launched its global approach to research and innovation, seeking to set out tougher and more reciprocal terms of engagement.
MERICS researchers were themselves blacklisted by Beijing last year in retaliation for EU sanctions on officials linked to repression of Uyghurs.
Despite this growing frostiness, the MERICS report stresses there is still plenty of benefit working with China, if done properly.
Indeed, one of the reasons it wants better information about China is so that Europe doesn't simply rely on the increasingly hawkish assessments of the US.
The US Department of Justice's high-profile prosecutions of academics with undeclared links to China "offers a lesson on the danger of policy overreach," it says.
Earlier this week, the White House issued fresh guidance on preserving research security, and in the next four months will release new model grant application forms and instructions to make it clearer to researchers what it needs to know. The US's effort to prosecute scientists with undeclared China links led last month to the conviction of Harvard University chemistry professor Charles Lieber. Yet the clampdown has also been accused of harassing Chinese-American scientists over innocent administrative errors.
But there is one seemingly intractable problem for any policymaker trying to protect European research from exploitation.
As the MERICS report notes, academics and companies may put their own short-term needs for publications or profit first, cooperating with China even when it imperils long-term European technological advantage.
"I often notice a reluctance sometimes [from academics] to listen to the concerns articulated by policymakers about national and economic security risks," said Arcesati. "Some don't understand why there is now greater scrutiny."