The EU is to fund the construction of a new research vessel for the Spanish Institute of Oceanography, as Europe's fleet of oceanic research ships is rapidly ageing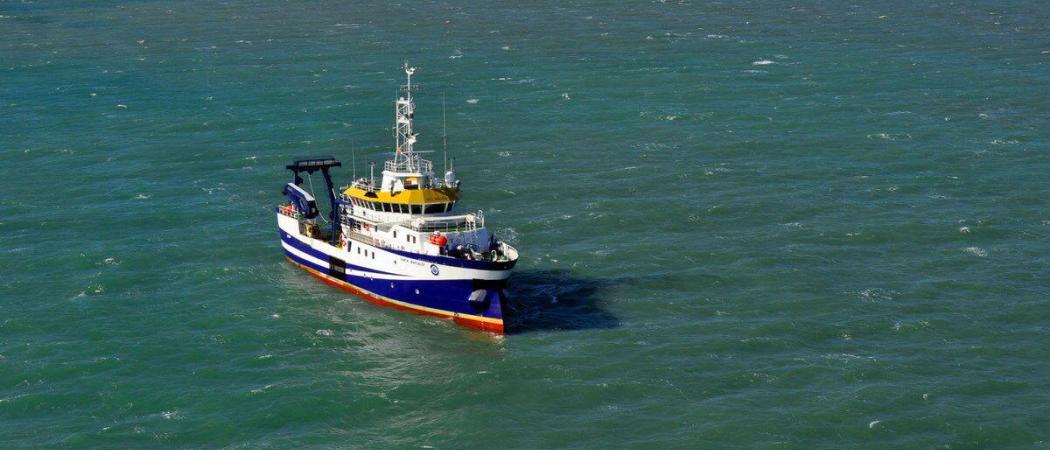 More than half of EU's marine research fleet is nearing its retirement age.
The European Marine Board says ocean research in Europe is being performed on increasingly ageing research vessels that are rapidly approaching, or even exceeding their life expectancy of 30 years. The average age of ships in the European research fleet is 25 years.
Apart from having old ships, some countries also lack the infrastructure needed for research missions that require longer voyages in the Pacific and Indian oceans. One case in point is Spain, where the Institute of Oceanography does not have a ship that can go on missions beyond the Atlantic Ocean.
"Global vessels are not built very often," Jose Igancio Diaz, fleet coordinator at the institute told Science|Business. To help fill the gap, the EU has announced it will come up with €68.3 million from its structural funds, a stream of funding typically used to finance highways and other large infrastructure projects, to build a new vessel for the Spanish research fleet.
The new ship, expected to be completed by the end of 2023, will "be ready to work in any ocean on the planet, except the polar seas," said Diaz.
Europe has just a few global-class vessels that can sail through more than one ocean. A typical ocean-class ship in the Spanish research fleet can sail for no more than 30 days, but the new one is expected to be able to sail with around the world for 45 days without a pit stop. "Endurance is probably the most relevant parameter in this project," Diaz said.
The ship will be equipped with the latest technologies for navigation, fishing, surveillance and data collection, and will be able to provide accurate assessments of fishery resources. 
Researchers on board the vessel will study topics ranging from the relationship between the atmosphere and the oceans, to sea life and how organisms in the deep seas are being affected by pollution and rising sea temperatures. "We consider the whole spectrum of oceanic science," Diaz said.
The new ship will accommodate a crew of up to 25 people and 40 scientists, who will have access based on calls for projects put out by Spain's research funding agencies. EU-funded projects will also have access to it.
New gear needed fast
A report by the European Marine Board warns the EU research fleet is ageing, and more needs to be done to upgrade it. Overall the capabilities of the fleet have increased considerably since 2007, but the demand for complex and highly capable ships is growing.
"We need to improve our knowledge and understanding of marine ecosystems, with the support of new technologies and through global marine research and science partnerships," said Elisa Ferreira, EU commissioner for cohesion and reforms.
The €68.3 million grant from the EU covers only 80 per cent of the cost of the new Spanish ship, with the Spanish government contributing the rest. "We are really lucky because we have finally received the [EU] funding," said Diaz. Building new research infrastructure "would not be possible" without EU money.
Large, ocean-class vessels in Spain's fleet were built in early 1990s and are nearing the end of their service. A new one will help the institute of oceanography to boost its role in the development of international oceanographic fisheries cooperation.
A global problem
But ageing research fleets are not a problem just for Europe. Canada and the US are faced with the same challenge.
According to a report commissioned by the Marine Environmental Observation, Prediction and Response Network (MEOPAR) at Dalhousie University, the average age of Canada's research vessel fleet is 35 years. In 2018, the government had to spend $4.6 million on renting private ships to meet its basic ocean monitoring commitments.
The report said the situation was "beyond absurd" and "dysfunctional and inefficient."
In a 2016 report, the National Oceanic and Atmospheric Administration (NOAA) at the US Department of Commerce warned it needs money to replace up to eight ships by 2028. NOOA operates and maintains a fleet of 16 ships to meet its highest priority requirements for ocean observation. Eight of them will either meet or exceed their retirement age by 2028.
A decade of ocean science
The United Nations is to hold a "decade of ocean science for sustainable development" between 2021 and 2030. The UN wants to world to come up with a common agenda on how ocean science can help countries achieve the sustainable development goals, and is calling for more international cooperation in ocean research and to protect marine resources.
According to the UN, ocean science accounts for only between 0.04 and 4 per cent of total research and development funding worldwide.