Ministers sign off joint positions on international cooperation, research assessment, open science and Horizon Europe missions in Luxembourg meeting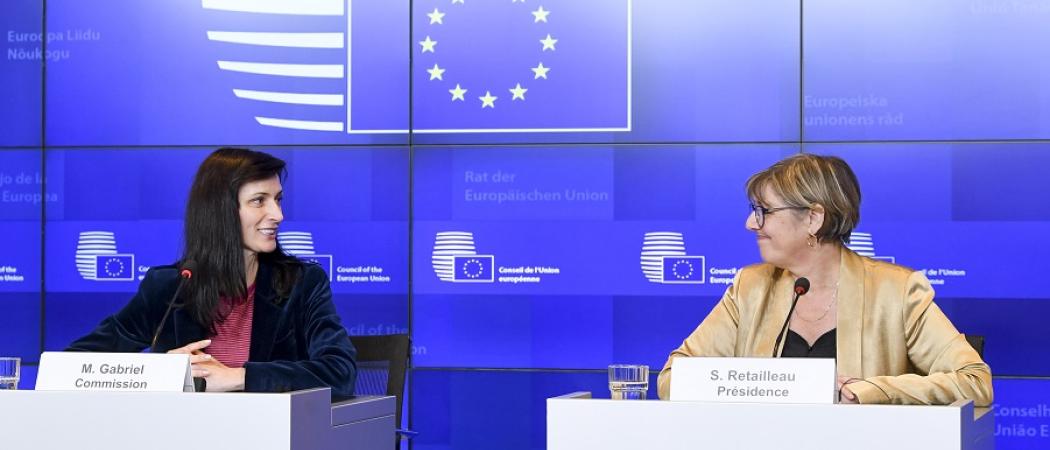 EU science ministers today signed off an agreement backing research assessment reform in Europe, alongside conclusions on open science, international cooperation and Horizon Europe missions.
In a meeting in Luxembourg, the 27 ministers acknowledged it's time for the EU to revamp how it evaluates research, putting more weight into the quality of research outcomes rather than qualitative indicators such as journal impact factors and number of citations.
Ministers acknowledged that national research organisations are already taking steps to improve they way they assess research, the reforms do not happen fast enough, and efforts remain fragmented.  
In the Council conclusions adopted today, member states agreed that a more "concerted effort" is needed in this field and a European-level initiative "may facilitate the coordination of changes to research assessment systems, taking into account national specificities and the characteristics of different research disciplines."
The conclusions come as research stakeholders and the European Commission continue to draft an agreement on principles that should underpin research assessment reforms.
The new principles being prepared by the research community are in line with the member states' demands.  "We are on the right track," said Lidia Borrell-Damián, secretary general of Science Europe, one of the research associations drafting the agreement on the reform of research assessment.
Borrell-Damián, echoing the ministers, said the agreement will not tell organisations and governments what to do.  "It's a series of aligned measures in full respect of the autonomy of each institution," she told Science|Business. "It's about introducing a coordination system to identify those practices and to disseminate those practices. It is not about telling anyone what to do."
International cooperation
The ministers also adopted a stance on the principles guiding the EU's international cooperation in research and innovation, highlighting the importance of freedom, gender equality, research excellence and protection and enforcement of intellectual property rights. The position builds on Council's strategy for international research and innovation cooperation from last September.
Now, the ministers hope to use these principles and values to further discussions with international partners on building a common framework for cooperation.
On top, the Council conclusions include a separate statement on Russia's continuing war in Ukraine.  
In the statement, the ministers condemn Russia's aggression, which has jeopardised Ukraine's science community and compromised scientific cooperation.
Most EU countries suspended cooperation with Russian research organisations, while the European Commission suspended any EU grants going to Russia and promised to not open new contracts under Horizon Europe and EU's other research programmes.
The Council welcomed the sanctions and suggested the EU should rely more on science diplomacy to ensure researchers work with partners in countries where basic principles and values for fair international cooperation are being followed.
Science diplomacy would also help linking research and innovation policies and overarching policy goals, research ministers said. A proposal for an European science diplomacy agenda was included among the policy priorities of the revamped European Research Area (ERA) in November last year.
The ministers also praised the EU's support for Ukrainian researchers affected by the war but stressed the need for coordinating mechanisms to support scientists and students at risk.
Arkadiusz Pluciński, Polish permanent representative to the EU, said the CERN Council is expected to vote next week on the termination of cooperation with Russia, Belarus and the United Nuclear Research Institute in Dubna.
 "We all realise that this will be a very difficult decision," he told the roundtable. "Perhaps, there will be higher costs, perhaps there will be delays and member states will have to face up to the challenge. However, I am convinced we have to do it. One of the most scientific devices on the planet cannot be [held] hostage to Russia's authoritarian regime."
Horizon Europe missions
The ministers also had their say on the governance of Horizon Europe missions, a new type of research programme introduced last year to mobilise action across the EU on five fronts, such as beating cancer, rejuvenating soils and adapting to climate change.
In a press conference following the adoption, EU research commissioner Mariya Gabriel stressed the importance of setting up local governance structures for the missions in member states to make it easier for organisations and citizens around Europe to get involved with them.
"The conclusions set out today are an important step in achieving the objectives of these European missions," said Gabriel.