Digital Services Act will force big tech companies to put more effort into policing the content of their social media platforms. But researchers fear there may be unintended consequences for open science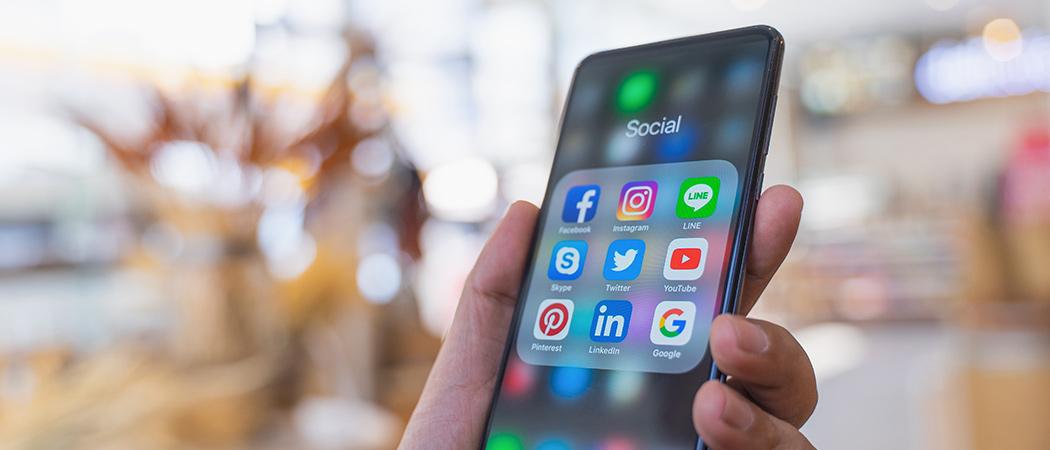 EU looks to be ahead of the game when it comes to regulating digital content sharing platforms, after EU Council and European Parliament reached a deal on the Digital Services Act (DSA) last weekend.
A few days after the policymakers reached agreement, Elon Musk, billionaire CEO of Tesla and SpaceX bought Twitter for $44 billion, saying he would go in the opposite direction and relax the platform's content moderation policies.
The Commission was quick to warn Musk that Twitter will have to adhere to its new regulation. Thierry Breton, commissioner for the internal market, tweeted, "Be it cars or social media, any company operating in Europe needs to comply with our rules – regardless of their shareholding."
US politician Hillary Clinton, a victim of trolling and online abuse, endorsed the EU's move. "For too long, tech platforms have amplified disinformation and extremism with no accountability," she tweeted ahead of the final round of negotiations on the file last week. "I urge our transatlantic allies to push the Digital Services Act across the finish line and bolster global democracy before it's too late."
Big social media platforms have long been criticised for lack of transparency and limp-wristed effort when it comes to their role in the spread of misinformation and extremist content, and the act is designed to remedy this.
The new rules aim to create a fairer and safer digital space by making big online platforms, such as Facebook, Youtube and Twitter, disclose how their algorithms work, improve content moderation and curb misinformation.
Edit Herczog, managing director at the consultancy Vision & Values and former MEP, said that in a similar way to the EU data protection regulation in 2016, "DSA is an opportunity to be the first to set the standard for the principle values and to remain a pioneer to break the ice and legislate the digital space."
The rules only apply in the EU but are likely to have ripple effects beyond the bloc if companies have a global content policing strategy and adhere to EU standards in other parts of the world. It may also give US legislator a push to introduce similar rules.
The increased transparency is also good news for researchers studying social media platforms. Herczog sees parts of the legislation as "a new opportunity for vetted researchers and NGOs to analyse the risks, thereby enlarging the pool of research outputs for the benefit of society. This way it complements the Data Strategy."
But researchers not cheering all parts of the agreement yet – although the final text remains to be seen.
Size matters
The DSA targets big commercial content sharing platforms. It distinguishes them by size, with greater obligations for bigger companies. But the definitions used in the draft version of the agreement have left the research community wanting more certainty that its big scientific and educational repositories won't have to meet the same requirements as commercial platforms.
Lidia Borrell-Damián, secretary general of Science Europe, says the draft agreement used very broad definitions, with some interpreting the text as including strict rules for scientific and research repositories.
"We believe we are not included, but as there seems to be some opening, we want clarity," said Borrell-Damián.
Without an explicit exclusion of scientific and educational repositories, each organisation will have to request an exemption from the reporting obligations introduced under the DSA.
"Unless there is a block exemption for educational and scientific platforms, this means every platform and repository will have to ask for the exempt individually," said Borrell.
EU-supported research platforms share the fears. The association behind the European Open Science Cloud (EOSC), a federated digital research data platform currently under construction across the bloc, has been advocating for an exemption to ensure the new rules don't affect its work, but to no avail, said its president Karel Luyben.
"I can tell you we have interacted with many parties in order to get an explicit exception for the kind of repositories we are intending to integrate into EOSC," said Luyben. "This has been without any positive result. We are not sure whether this act will seriously interfere with our work, but we wanted to be sure be explicitly excluded."
Kathleen Shearer, executive director of the Confederation of Open Access Repositories (COAR), is worried that the DSA rules may introduce 'misalignment' in Europe's priorities, pitting open science against regulation of online platforms.
Platforms where scientists can upload their own content are key to fostering open science – but they're the same platforms that could be hurt by the stringent reporting requirements. "These infrastructures are needed to support open science in Europe, which is an effort to improve the transparency and impact of research," said Shearer.
Worst case scenario
The draft agreement had included exceptions for online encyclopaedias, such as Wikipedia, and open source software platforms, such as GitHub. When it comes to start-ups, there will also be lighter reporting obligations, Shearer noted.
Yet it looks like research and scientific platforms won't get a specific exemption. This has been confirmed by a spokeswoman of the EU Council, but experts refrain from drawing conclusions before the full agreed text is published.
"If the NGO services (university or research organisation) classify as online platforms, in the sense that it is users who provide content on their platform - and not publishers - then they are not exempt from reporting," the spokeswoman said.
If repositories end up having to report according to the new rules, many will face a big staffing issue. Shearer estimates most research and education repositories have one to two full time staff, which means "the DSA requirements could not be absorbed by current operations."
She expects that fulfilling requirements for online platforms would require at least two full time staff per repository, in addition to legal council. "So a ball park figure would be € 150,000 - €250,000, depending on the country," Shearer said.
In a worse case scenario, it could lead to the shut down of repositories run by smaller institutions that could not keep up with such requirements.
This could be a big step backwards for open science. "DSA will also likely have an impact on the policy of the repository, which could become much more restrictive and lead to important research findings no longer being shared, for example through preprints, which as you know have been critical to sharing COVID-19 research outcomes as early as possible," said Shearer.
The good news is that such exemptions for educational and scientific repositories already exist in other EU laws, such as Copyright Directive. Borrell-Damián says adding the same exemption to the DSA would introduce coherence with the copyright regulation.
"We want a blanket rule to avoid any misunderstandings on the purposes of the research and education sector, and to be consistent with the copyright regulation," said Borrell-Damián.
In the end, the legislation may not be perfect but Herczog says it was important to push it out on time. "Being an MEP for a long time, I understand the dilemma between good and perfect. However, to avoid the further exploitation of citizens is a good reason to push for compromise on time," said Herczog.
Researchers are not giving up. "We'll keep trying. There is always room for clarifications, even once the Digital Services Act is published," said Borrell-Damián.
Despite her qualms, she welcomes the rest of the agreement. "For the rest, we believe it's a very good piece of legislation to take care of the citizens' privacy and rights."
The rules will come into effect 15 months after the Council and the Parliament sign off the final agreement.