Pledge to support domestic chip fabs as EU's dependence on Asian supplies of these essential components hits production of finished goods. Meanwhile, Brussels advances battery project in another bid restore technology independencechip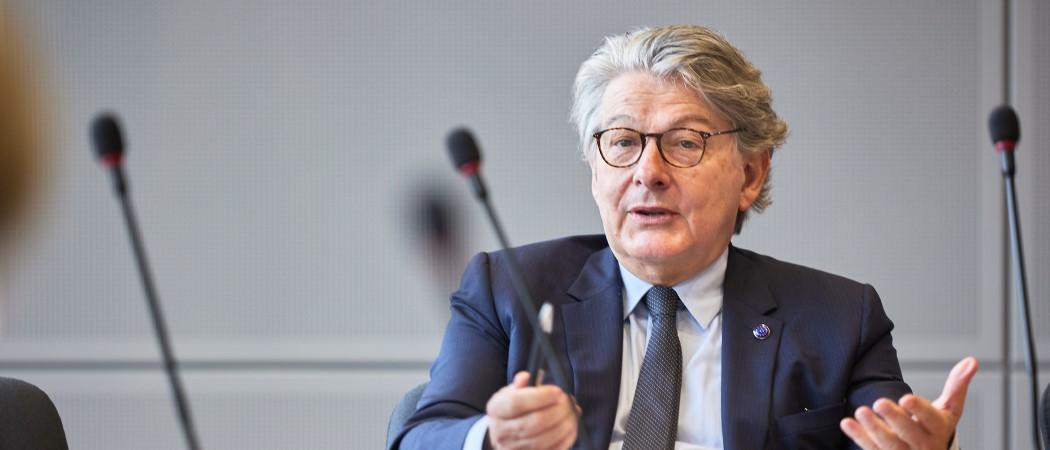 The EU is ready to commit "significant" funds to expand Europe's semiconductor manufacturing industry, industry commissioner Thierry Breton pledged on Thursday, amid fears that the global chip shortage is damaging the bloc's automakers and electronics suppliers.
After a meeting at Dutch equipment supplier ASML, Breton said Europe would need to expand its manufacturing capacity of mid-level chips before it could achieve a goal of doubling Europe's share of global semiconductor production to 20% and producing leading-edge 2-nanometer chips by 2030.
The EU recently announced a new semiconductor alliance to boost local production and reverse what Breton has described as the "naive" outsourcing of design and manufacturing capabilities in recent decades.
In the 1990s, Europe accounted for a major chunk of global semiconductor manufacturing, but much of that has since moved to countries including Taiwan, South Korea, China and Japan. Asia now accounts for 75% of global semiconductor production.
Similar pressure being exerted by the US government have seen big manufacturers, including Intel and the Taiwanese Semiconductor Manufacturing Co. announce plans to build new fabrication plants in the US.
The EU alliance will form around an investment instrument, co-financed by EU member states and participating companies, to boost production of semiconductors that are essential in the fields of automotive, artificial intelligence, secure connectivity and defence. It remains unclear how much money the alliance will have to invest, but at least 22 countries have already signed a letter of intent.
EU officials fear that the decline in processor technology is leaving the continent particularly vulnerable. The current global supply crunch is forcing companies to slow or suspend production of a range of goods.
The cumulative experience of living through the Trump presidency, the growing power of Xi Jinping's China and the supply chain shock of the pandemic, has driven the EU's ambition to regain self-sufficiency in a number of key areas.
Battery skills boost
Battery production is the other big industrial policy obsession, and this week saw the Commission step up its involvement in an area many hope can become a European cornerstone in the coming decade.
Commission vice president Maroš Šefčovič travelled to Spain on Tuesday to launch the EBA250 Battery Academy, a training school for anyone who wants to work across the battery value chain.
The academy will offer 30 training courses, developed in partnership with leading European companies and organisations in the sector.
The EU battery industry today employs more than 30,000 people across 14 countries, the Commission estimates. The potential value of the entire value chain of mining, refining, cell manufacturing, battery packs and recycling, could be €250 billion by 2025, and provide jobs for 800,000 people, according to the European Institute of Innovation and Technology's InnoEnergy research consortium.
The school is the latest initiative by the bloc's battery alliance, which formed in 2017, and combines public and private investment from governments, universities, and companies, including the leading carmakers.
The wave of industry alliances dreamt up in Brussels in recent years – which also includes groups formed around raw materials, hydrogen and the circular economy – has drawn some criticism, most recently from non-governmental group Friends of the Earth, which complains that the alliances do not include trade unions and NGOs, and give companies too large a hand in shaping European policy in their own interests.