Europe hails first of its kind collaboration with the US for new tool to monitor climate change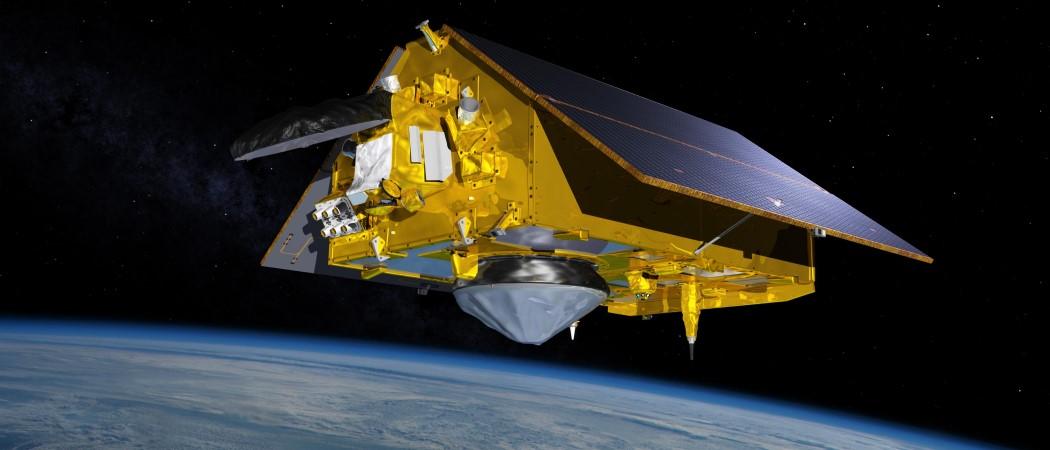 A new satellite from NASA and European Space Agency (ESA) is sitting on a launch pad in California, ready to shoot into space on Saturday at 18.17 central European time.
The Sentinel-6 Michael Freilich is the first of two identical sensor satellites to head into earth orbit five years apart, to make sea level observations for at least the next decade. It will ride into space atop Elon Musk's SpaceX Falcon 9 rocket.
This is the latest of the European Sentinel fleet, which has provided critical data about sea level rise and climate change since 2014. The mission is part of Copernicus, the EU's Earth observation programme managed by the European Commission.
The new satellite is Europe's first collaboration with NASA on a Sentinel satellite, said Josef Aschbacher, director of ESA's earth observation programmes. The satellite is named after the former director of NASA's Earth Science division, who died in the summer.
The five Sentinels already in space use their unmatched vantage point to watch over the earth, observing ships that dump oil in Europe's seas, tracking air pollution and helping coordinate rescue efforts after natural disasters like flooding. A recent study using Sentinel mapping data revealed the effects of climate change on emperor penguin migration in Antarctica.
Sentinel-6 Michael Freilich will monitor sea level rises around the world. "The trend is unfortunately increasing," said Aschbacher. "And could rise by a further 0.4 to 0.8 metres by the end of the century." Since 1880, global mean sea level has risen around nine inches, according to the National Oceanic and Atmospheric Administration.
"For context, scientists say even a one centimetre increase in sea level puts about three million people at risk in the world," Aschbacher said.
The new satellite will also help scientists track sea currents and identify movement of plastic pollution, says Mauro Facchini, head of earth observation unit at the commission's directorate for Defence Industry and Space. It will also pay particular attention to the Greenland ice caps that are sliding into the ocean, said.
The twin satellite named Sentinel-6B will launch in 2025.