A short term, one-off project won't deliver the resilience needed to deal with climate change, chair of the mission board and former climate commissioner Connie Hedegaard tells Science|Business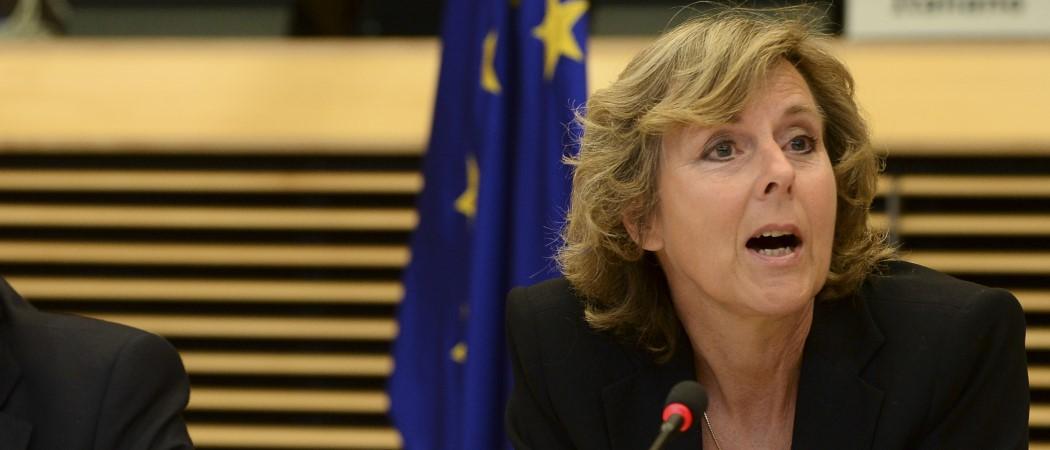 The new research mission taking up the challenge of adapting to climate change will be a test of whether the EU can tackle societal issues head on, says the chair of the mission board and former EU climate commissioner, Connie Hedegaard.
"This is a test. If the institutions are serious about this, it requires some substantial structure to deliver it. Otherwise, it would just be some project, which is not something that we need now," Hedegaard told Science|Business.
Adapting to climate change is one of the EU's five research moonshots, a new type of programme aiming to address specific and pressing problems, that are due to get off the ground in 2021.
While the mission on adapting to climate change sets a specific objective, many strands of research and much work on implementation, are needed to meet it.  A year ago, the European Commission asked 15 experts, headed by Hedegaard, to come up with a route map for the mission, setting out how to ensure food chains, buildings, transport and governance systems can be made resilient in the face of changing climate, and to prepare for future climate disasters, such as forest fires and droughts.
The board suggests a three-pronged approach, assisting communities and regions in understanding, preparing and managing climate risks; selecting and supporting 200 communities and regions to set targets and plot how to reach them; and scaling up 100 demonstrators of resilience across Europe.
Demonstrators in one region can inform another region that is struggling with the same problem, but in order for the knowledge transfer to happen, there must be moves to systematically share data. This is an area where Europe still has a lot of learning to do, says Hedegaard.
Similarly, at a community level, companies, public institutions and researchers have to learn to share knowledge. "We have most of the solutions, but somehow the knowledge and the solutions out there, are out of sync," said Hedegaard. "[The mission] is about seeing how we can bring these projects more in sync." 
To succeed, the mission needs clear structures in place, with all 200 regions and partner communities establishing local governance platforms through which they can systematically deliver change.
Each region must devise a way of enabling knowledge sharing, enabling different public and private players to set out their pitches for participating in the mission. These pitches will have to encompass each region's local climate change challenges and specify innovations needed to help address them.
To kick start the process, Hedegaard says the commission should select the 200 participating regions in the next six months.
Regions will not be left on their own to deliver the changes. Rather, the board proposes the mission should provide horizontal support through communities of practice, which bring together experts, industry, and other organisations to foster innovation.
The commission will need to translate the ideas coming from these platforms into calls for research under Horizon Europe, says Hedegaard. All of this will require substantial structures to be in place.
Citizen engagement will play a crucial role, with the moonshot putting emphasis on getting people to act as local innovators and respond to local challenges. This is something the commission is very ambitious about, Hedegaard said, though she strikes a sceptical note, "To be frank, that sounds really nice, but how to do it? How to make real interactive solutions, where people not only feel included, but are included?"
Each region will be required to set out how it is hoped to engage their citizens with the mission.
Citizen engagement will also play a role in behaviour change, another important aspect of the mission. For Hedegaard, Europe is great at dealing with climate issues from the perspective of natural sciences, technology and the economics, but it is not fostering the behaviour change needed to adapt to the changing climate.
She wants research in behavioural sciences to inform the mission and the regions involved on how to make changes and convince citizens to follow them.
"If [the mission] succeeds, we will have all our municipalities, regions and citizens working consciously with adaption to climate change," Hedegaard said.
The plans for the mission are set out in the board's report, handed to the European Commission two weeks ago. Now, the commission will have to assess the plans, assign a budget, instruments, and, Hedegaard notes, formally decide to adopt the mission by December.
Although due to start in 2021, it could take a few years before the mission is active on the ground, if the EU institutions fail to show ambition. That is something we do not have the time for, says Hedegaard.