Standoff with Poland and Hungary is blocking EU's €1.8T budget and pandemic stimulus plan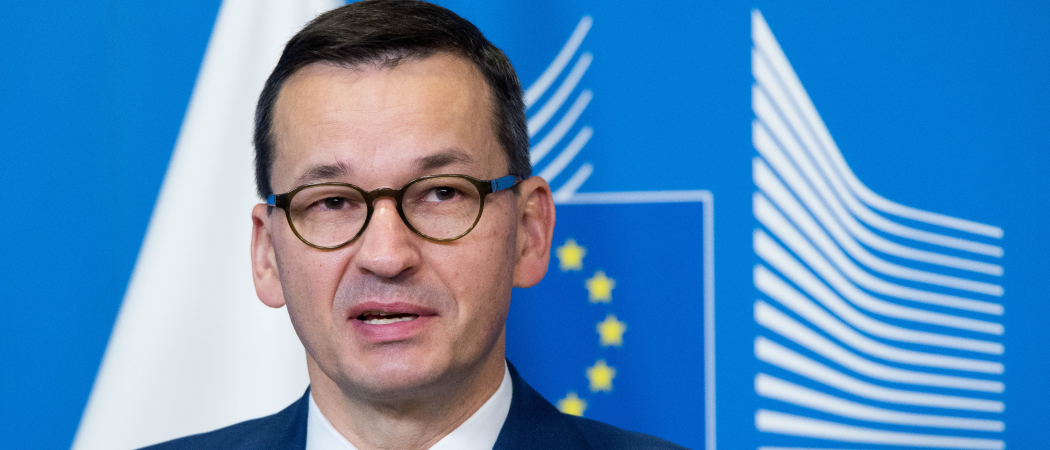 EU leaders will use a two-day summit to try break a budget logjam with Hungary and Poland, which is blocking the EU's €1.8 trillion budget and economic recovery fund.
The two countries are holding up the funding because they oppose a mechanism tying the disbursement of funds to the rule of law. The European Commission is investigating the two countries over policies which it says limit media freedoms and the independence of the judiciary.
EU officials say there are positive signals that a compromise plan can be reached during what governments hope is the final European Council meeting of 2020.
If Poland and Hungary don't drop their vetoes, officials say they will go ahead without them.
Under this scenario, the EU's €750 billion recovery fund of grants and loans would be set up for just 25 member states, so that others get the cash needed to help lift their economies out of the huge COVID-19 recession.
Another outcome is that budget talks remain blocked, and the EU would finance itself through a provisional budget in 2021 that would stop spending on new projects such as the forthcoming €85 billion Horizon Europe programme. Payments to existing research contracts under the current Horizon 2020 programme would continue with delays.
The EU's cohesion spending for poorer member states faces the biggest hit under a no-deal scenario: an automatic reduction of between 50-70 per cent of its budget would be required.
Brexit off menu
Commission president Ursula von der Leyen will brief EU leaders on the status of Brexit talks but member states will not debate the matter.
Following Wednesday's late dinner in Brussels between von der Leyen and UK prime minister Boris Johnson, both sides announced that "very large gaps remain". Negotiators will keep talking and assess the situation by the end of the weekend.
Major disagreements remain on fishing access, business competition rules and how a deal will be policed by both sides. In the balance is UK access to future EU research programmes.
The Commission presented updated contingency legislation on Thursday that it will activate in case no EU-UK trade deal is agreed by the end of the year.