Electric car manufacturers will have to measure and label their carbon footprint and abide by new recycling rules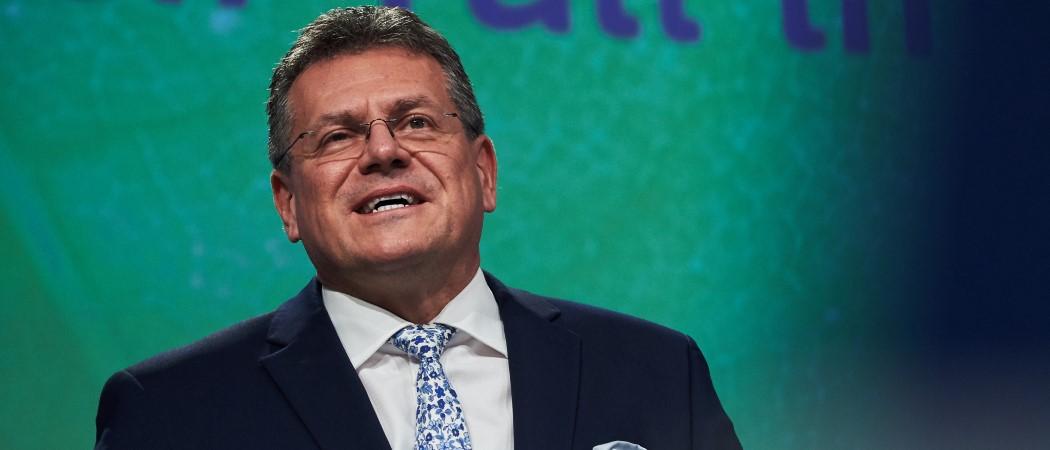 The European Union on Thursday introduced stricter environmental requirements for battery makers including electric carmakers from 2024, as Brussels attempts to meet surging demand for vital raw materials, while honouring ambitious green goals.
An update of the bloc's rules will see a crackdown on the use of hazardous materials and propose recycling targets for materials used in batteries to help create a "sustainable batteries value chain". These rules will apply to all batteries manufactured in the 27-country bloc and imported from abroad.
"This is the gold standard worldwide for safe, clean batteries," said European Commission vice-president Maros Sefcovic, unveiling the proposal in Brussels.
The revamp of EU rules follows a surge in demand for a technology that is of "strategic importance" in the transition to clean transport, a commission paper said.
Global demand for batteries is set to increase 14-fold by 2030 and the EU could account for 17 per cent of that demand, Sefcovic said.
The hunt for raw materials, notably cobalt, lithium, nickel and manganese, will have "a significant environmental impact", the commission said.
Increased use of batteries will also create more waste. The number of lithium batteries ready for recycling is expected to increase 700 times between 2020 and 2040. In Europe alone, 15 new giga-factories are in development, Sefcovic said.
The commission proposes measures such as a ban on mercury-containing and cadmium-containing batteries, the enhancement of obligations on separate collection of waste batteries and a ban on landfilling waste batteries. 
Brussels wants to meet rising battery demand by creating a secondary market for recycled materials. End of life requirements will ensure that batteries are repurposed or remanufactured so that they feed back into the economy, the commission paper said.
European electric carmakers and non-EU manufacturers that want to sell their batteries in the single market will have to abide by tougher green standards.
From 2024, rechargeable electric vehicles batteries in Europe's growing EV market will have to have a "carbon footprint declaration". From 2026, those batteries will have to bear a "carbon intensity performance class label" and from 2027, they shall comply with "maximum carbon footprint thresholds".
Sefcovic foresees a system where people can scan a QR code to access 'Battery Passports', allowing full traceability of large batteries and their history.
He said the new rules would give consumers "enormous oversight and power" when buying a new car. "This will bring new dynamics to the market. Do I want a car with an A battery or a B battery?" the commissioner said.
The EU, in its sweeping Green Deal plan, has committed to becoming the first continent to reach net zero emissions by 2050, a goal that will require a radical overhaul of industry and transport.
The bloc has designs on becoming the world's second largest manufacturer of lithium-ion battery cells after China by 2024.
The EU has funnelled billions of euros through the European Battery Alliance, an initiative to boost nascent suppliers stretching from mining and refining raw materials such as lithium, the metal used in mobile phones and electric vehicles, to manufacturing, installing recharging infrastructure and recycling batteries.
The investment is part of an EU push to assert "technological independence" by creating an end-to-end battery industry in Europe, owned by European companies. These batteries are seen as crucial for the future competitiveness of the European car industry.