The EU came up short in running any pan-European clinical trials to advance the development of COVID-19 vaccines and therapies. It is now trying to fix the problem and be better prepared for future health emergencies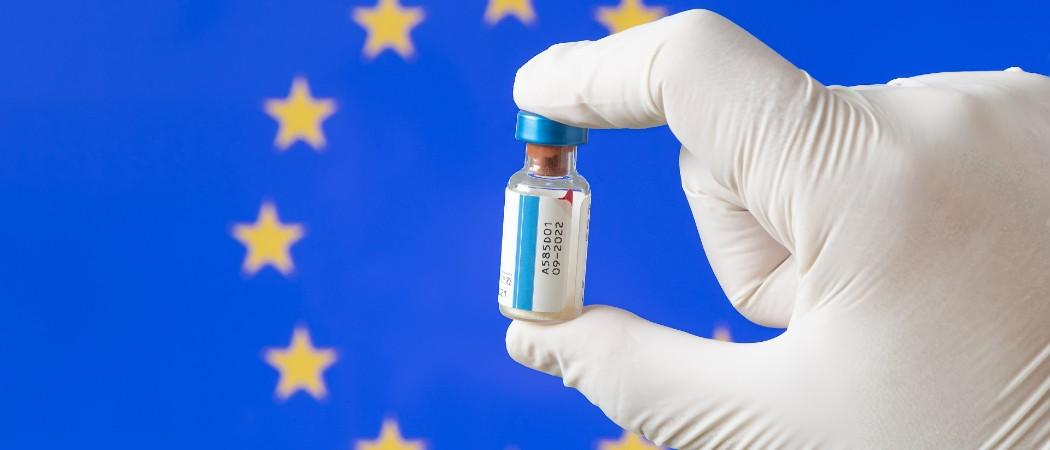 The EU is planning to consolidate clinical trial networks to support broader multinational trials that can generate more high-quality data at speed, if and when there is another pandemic threat. 
In two reports published last week, the European Commission outlined its health strategy and the steps needed to be in a better position to tackle future health emergencies.
As the reports point out, COVID-19 and the rush to develop vaccines and therapies underlined how crucial prior research and clinical trials had been, but also how the fragmented nature of the European clinical trials network made it difficult to swiftly mount multinational trials and pool the data generated.
As one example, the EU-funded Discovery trial aimed to recruit 3,100 patients in seven countries. Meanwhile, the UK Recovery trial recruited 48,287 patients in the UK alone.
In its first state of health preparedness report, the Commission suggests consolidating clinical trial networks so they can be on standby "to enable the conduct of perpetual platform trials and perpetual strategic cohorts, to pivot to emerging diseases if an epidemic strikes."
In support of this, the EU is expanding and improving funding for platforms such as the European pandemic clinical trial platform; new medicines and medical countermeasures for vaccines; and EU-Response, which enables hospitals across Europe to participate in trials involving repurposing of existing drugs, combinations of drugs, and new therapies against emerging infectious diseases.
The importance of clinical trials is also highlighted in the EU Global Strategy published on 30 November, which calls on the EU to expand global research partnerships including clinical trial networks so that they can be pivoted to address new and emerging pathogens.
In September, a survey of 400 clinical trials experts in France, Germany, Switzerland and the UK said that COVID-19 had the positive effect of increasing the uptake of technologies for managing trials and remotely assessing patients, which resulted in an overall improvement in the processes.
Other measures
To improve medical countermeasures and pandemic preparedness and response, the state of health preparedness report said the EU should develop a research and innovation agenda to identify possible research gaps and emerging health and biotechnologies to fill them.
Also, it said, the EU will need to systematically carry out horizon scanning for potentially relevant emerging innovations and technologies for vaccines, therapeutics and other medical countermeasures.
To support the development of medical countermeasures, the new Health Emergency and Response Authority will set up HERA Invest a fund with €100 million for projects addressing priority cross-border health threats.
The Commission will also invest up to €80 million in COVID-19 Vaccines 2.0 projects to foster the development of next generation vaccines, with the aim of finding promising technologies that can be used in the future.
Hera and WHO
Following on from the two reports, on 8 December HERA and the World Health Organization (WHO) launched a €15 million partnership to boost preparedness and response to health emergencies.
The partnership, funded through the EU4Health programme, will finance global initiatives against pandemics.
December the 8 is also the first anniversary of the formation of HERA, and its inaugural annual conference was an opportunity to take stock of the work of the agency in the last year and discuss current and future challenges.
To better prepare for future threats, panelists said the focus should be put on research collaboration, better funding, and keeping health high on political agendas.
Roberto Bruzzone, professor at the Institut Pasteur, co-director of the HKU- Pasteur Research Pole, a laboratory focused on viral infections, said the key is having a network of labs linked to other networks around the globe, to have a proactive approach in identifying risks, define them and make assessments.
These collaborations should be long term and not too focused on the last outbreak. "When a new pandemic comes, we have the tools to contribute to research. [It is important] to put effort into what we don't know will be the next threat," Bruzzone said.
Richard Hatchett, CEO of the Coalition for epidemic preparedness innovations (CEPI), outlined its new 100 days mission, under which all the tools are being put in place for the discovery and development of vaccines within 100 days of a serious outbreak. This will involve HERA and other R&D partners across the world collaborating to create vaccine libraries against different virus families, threats and epidemic diseases, and to develop prototype vaccines that can be taken off the shelf and adapted as and when needed.
Funding and access
Another critical topic is funding. Hatchet said while political priorities might be shifting in times of war and multiple crises, "We should remind all political leaders that the crises they are facing today – war, economic crisis – were fueled and exacerbated by the destabilisation that the pandemic caused."
Peter Piot, who acted as EU chief scientific adviser on the COVID-19 pandemic, said there is a need for massive investment in R&D to address current and emerging global health challenges. He too stressed the importance of maintaining pandemic preparedness despite the distractions of war, the energy crisis and inflation. Without investment in R&D, the EU will be unprepared for future challenges. "Scarcity is the enemy of equity", Piot said.
Similarly, former chief scientist at GlaxoSmithKline Rino Rappuoli, who is the scientific director of the Biotechnopolo Foundation of Siena, said spending on health preparedness measures should not be seen as a cost. "They are real investments [. . .] the greatest investment that we can make. [. . .] There isn't greater return than investments in health," he said.